How to Choose the Best Facial Cleanser for your Skin: Gentle Milky Cleanser vs. Exfoliating Jelly Cleanser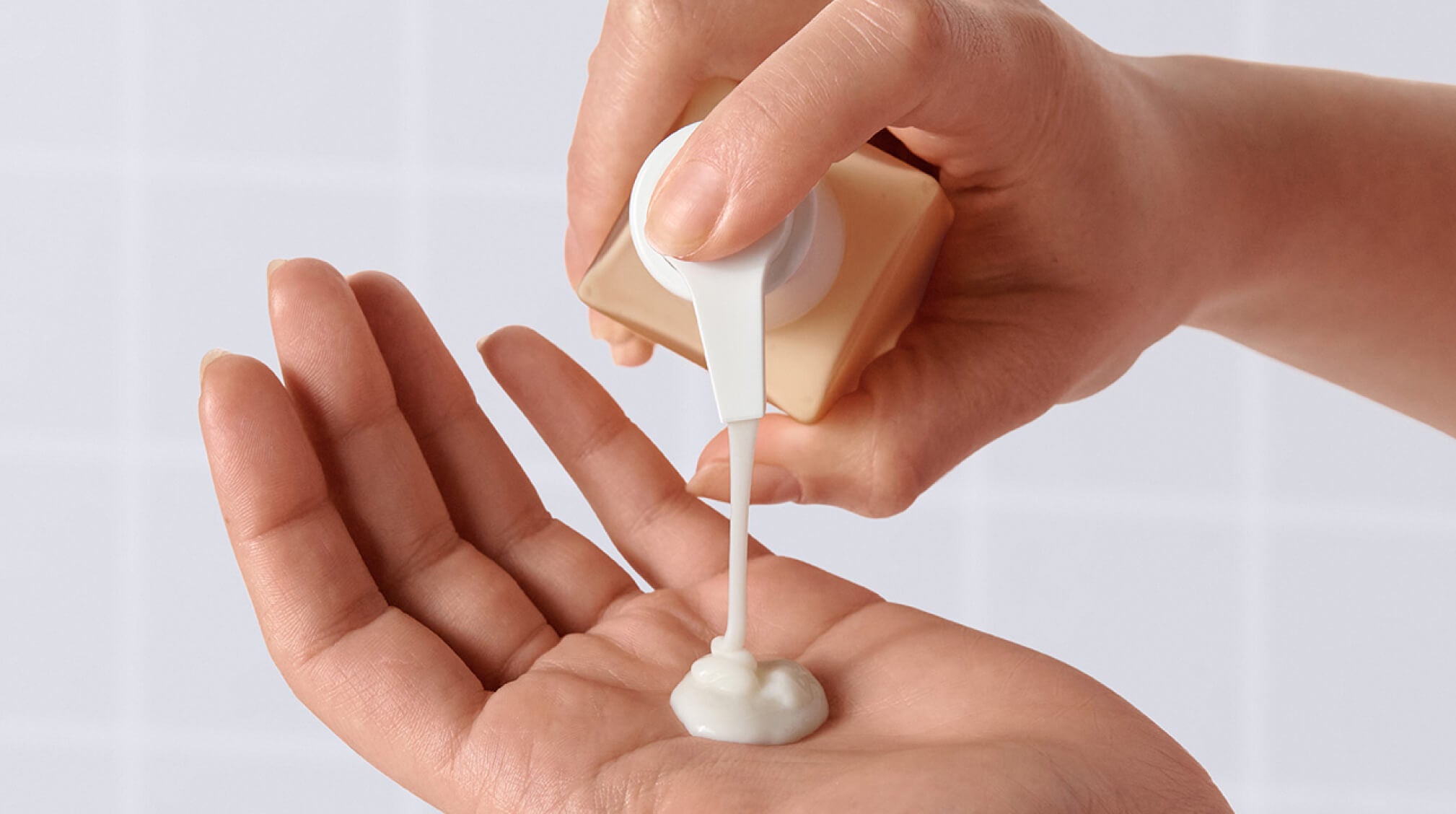 There's no one-size-fits-all cleanser to address acne. Because, as much as pimples may seem to be a constant PITA, they don't define your overall skin type. You can have oily, dry, combination or sensitive skin, and have acne. And for a cleanser to reveal your best skin, it should be designed not only to minimize breakouts, but also to cater to your skin type and needs.
That's why we now have two cleansers in our Clear Collective regimen: the OG Exfoliating Jelly Cleanser and the brand new Gentle Milky Cleanser. Both are for acne-prone skin, but each one has different textures and ingredients that will leave your unique skin type feeling clean and soft.
First, how are the Clear Collective cleansers similar?
Both cleansers wash away dirt, impurities and clarify pores, in order to keep acne-prone skin looking and feeling clean, fresh and clear. They are designed for twice-daily use, as the first step in the Clear Collective routine.
RELATED READ: Clarifying & Calming, All at Once: Meet Gentle Milky Cleanser for Sensitive, Acne-Prone Skin
And what's different about these two cleansers?
While both cleansers are renewing and effective for blemish-prone skin, Gentle Milky Cleanser is for sensitive skin and Exfoliating Jelly Cleanser is for oily or combination skin. As such, these cleansing products are formulated with different ingredients that work best on different skin types.
Gentle Milky Cleanser cleans and calms skin with a mild-foaming, milk-like texture and:
PHA to gently clarify pores

Colloidal Oatmeal to soothe dry, stressed skin

Jojoba + Ceramides to nourish and fortify the moisture barrier
Exfoliating Jelly Cleanser wakes up dull, uneven skin with a high-foaming, scrubby gel texture and:
Glycolic + Mandelic Acid to dissolve dead skin buildup

Tropical Superfruits for a brightening, citrusy punch of AHAs, Vitamin C and fruit enzymes

PHA to gently resurface and even tone

Willow Bark Extract (BHA) as a form of Salicylic Acid to unclog pores
Why you may want to have both cleansers in your beauty lineup
The first rule of finding the right cleanser is to pick one for your skin type. In this case, it would be Gentle Milky Cleanser for sensitive skin and Exfoliating Jelly Cleanser for combination or oily skin.
The second rule of finding the right cleanser is that you may actually need two cleansers in your routine. For example, I have combination skin, so Exfoliating Jelly Cleanser is my daily go-to. But sometimes, there are days when my face looks a little dry or was just exposed to harsh weather conditions and could use a gentler wash, like Gentle Milky Cleanser.
Or you may find that your skin looks best when you use the Exfoliating Jelly Cleanser at night for a deep cleanse to remove the day's dirt and grime and Gentle Milky Cleanser in the morning to give skin some extra nourishment, so any makeup layered on top will appear natural and smooth (cakey foundation is never a good look).
The best part is that both cleansers work equally well with the rest of the Clear Collective system, so you can test them out and use whichever cleanser best fits your skin needs like a pro. After washing up with the cleanser of your choice, simply prep skin with the Balancing Capsule Toner and hydrate with the Clarifying Prebiotic Moisturizer (and add sunscreen lotion in the AM). Three simple steps to great skin on the daily. 🙌