We started with a patch...
Hero began in 2017 when I had yet another pimple emergency, but my sensitive skin had reached a breaking point with the harsh acids of the world. So I went looking, and found my issue wasn't just my issue – a lot of people felt just the same.
Why wasn't there a solution that worked with the skin, not against it? The stripping, the purging, the resurfacing, the 'wait two weeks' before the redness goes away. There had to be a better alternative.
and then we went deeper.
And so Mighty Patch was born. A gentle hydrocolloid patch I originally found in South Korea, that works with the skin to minimize pimples without stripping or agitating them. Just a patch, and time.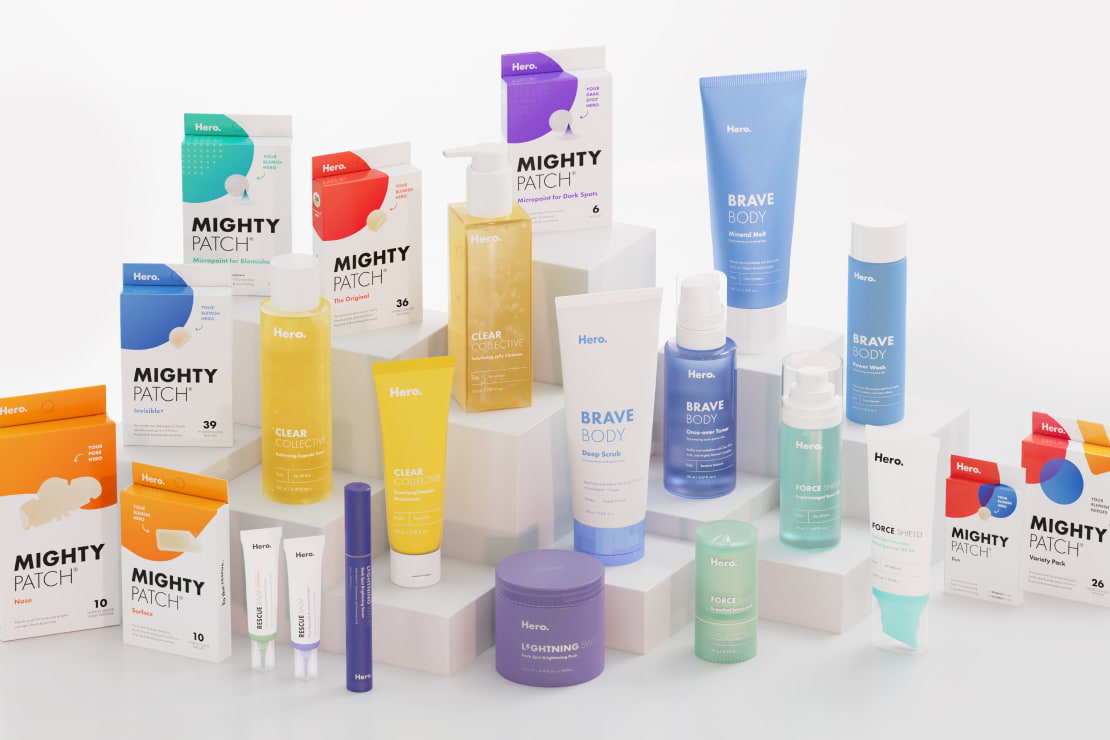 Mighty Patch may have started the conversation, but we had so much to do from there. Acne, rosacea, and dark spots aren't going away – but the stigma around how we talk about them, and most importantly how we treat them, can. So we set out to do just that.
Now we're here, 30+ products later, all created to treat, prevent, and repair – born out of the idea that got us started: gentle, effective solutions that give the power back to you and your skin.
You're already the hero of your own skin, we're just here to help you reveal it.
Ju Rhyu
Co-Founder/CEO, Hero Cosmetics