The Dermatologist-Approved Tips You Need for Tackling Clogged, Large or Oily Pores on Your Face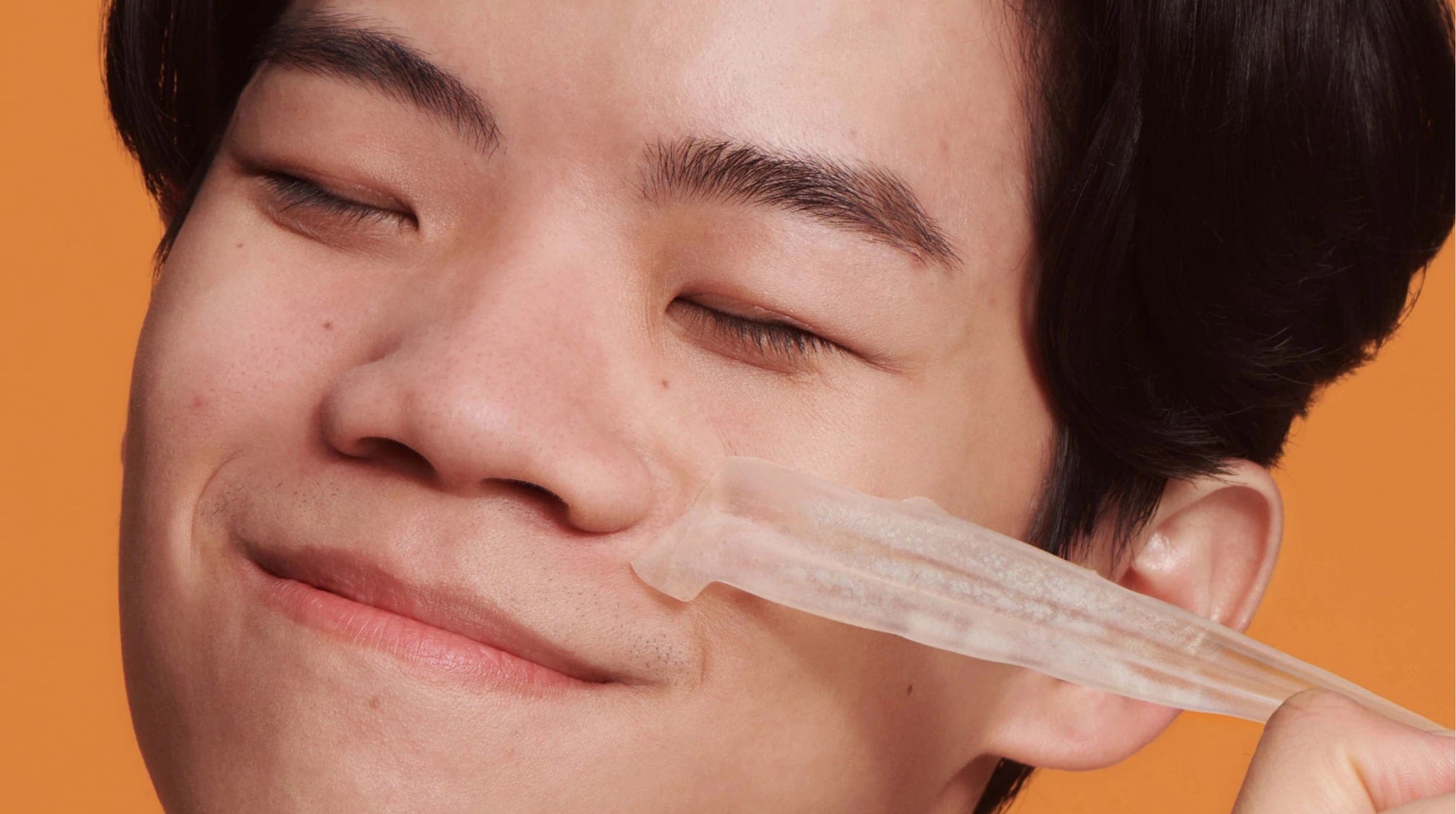 Pores. We all have them (and need them). But most of us routinely obsess over them — how to make them look smaller, how to unclog them, and how to resist squeezing out the blackheads and excess oil that can accumulate inside of them.
Today, we're diving deep into our favorite magnifying mirror obsession. Read on for dermatologist insights on the science of pores and expert tips on how to take care of them.
First, what are pores and what do they do?
"Pores are openings in the human skin surface through which gases, liquids or microscopic particles can pass," says Dr. Alexander Zuriarrain, quadruple board-certified plastic surgeon with Zuri Plastic Surgery. What sort of particles? Most commonly sweat, toxins and sebum, or the oils produced inside of pores. The release of sweat and sebum is the primary function of pores, and the reason why we really do need them (despite our best efforts to make them disappear).
There's more to pores than the opening you see on your skin's surface. "Sebaceous glands and hair follicles are important structures associated with skin pores that allow for hair growth, as well as the release of skin oils that serve as a protective barrier and provide a natural moisturizer," says Zuriarrain. We have millions of pores all over our bodies, but they are most noticeable on our faces, where the sebaceous glands are bigger.
RELATED READ: What is Sebum? And What Does it Have to Do With Acne?
Speaking of noticeable pores, some people's pores are actually larger than others'. "Everyone's pores are functionally and structurally the same," says Dr. Cynthia Bailey, a board-certified dermatologist. "They are not the same in terms of appearance, size or the amount of and/or specific composition of secretions or production of hair." Basically, all pores are doing the same job, but some naturally produce thicker hair, more sebum or are simply a little bigger in size than your average pore.
How pores can change their appearance, like almost instantly
The reason everyone is loving the TikTok frozen Beautyblender hack is because the ice cold water on the sponge causes pores to look smaller, resulting in a smoother-looking foundation finish. "Heat expands the pores, opening them so they look larger," says Dr. Jacob D. Steiger, double board-certified facial plastic surgeon. "Cold has the opposite effect – it constricts the opening of pores, so they look smaller."
But it's not just a cold sponge that can temporarily close pores. The weather and climate are both key factors in how pores look and act. "With humid weather, the skin is covered with heat and moisture and oil production increases," continues Steiger. "This causes the pores to open and makes them more vulnerable to gather impurities and harbor bacteria and oil. This can cause problems or exacerbate existing ones, such as acne, eczema and allergic reactions."
Steiger explains that it's not only hot weather that can trigger clogged pores. "The lack of moisture in the air in a cold and dry climate causes skin to dry out faster. When the skin's oils dry out and become more solid, pores get clogged."
So then, I can shrink my big pores?
Unfortunately, that's a hard no. While heat or cold may temporarily make pores appear larger or smaller, and certain mask, makeup or primer products can help pores appear tighter, you cannot change the actual size of your pores. You can, however, minimize them with these expert tips:
1. Exfoliate daily to get rid of pore buildup.
"As pores clog with sebum, dirt and debris, each individual pore stretches wider and wider to essentially make space for the accumulating debris on and in the skin," says Sharlena Hassani, celebrity esthetician and founder of Artisan of Skin. "As your pores stretch, they appear larger and larger. The easiest way to reduce the appearance of your pore size is to use the right exfoliating agents for your skin that help speed up cell turnover and clear out the debris that is in the pores." We recommend a gentle, exfoliating daily face wash and pore-refining toner.
2. Gently unclog pores with a nose strip.
If you had to pick one body part where pores are the biggest issue, it's probably your nose. That's because nose pores are naturally larger than those on other parts of your skin. And the sebaceous glands underneath are larger too, meaning they are more prone to oil buildup. Try a hydrocolloid nose strip like Mighty Patch Nose once or twice a week to clean up gunk overnight and make pores look tighter.
3. Check with your derm.
If pore size is a major concern for you despite your best efforts at home, it may be time to make a dermatologist appointment for professional treatment. "Retinoids, especially oral isotretinoin, have been shown to improve pore size and reduce sebum production," says Bailey. "Laser treatments that stimulate collagen can also reduce the appearance of pores."