5 Reasons to Wear Sunscreen Every Day, Even during Winter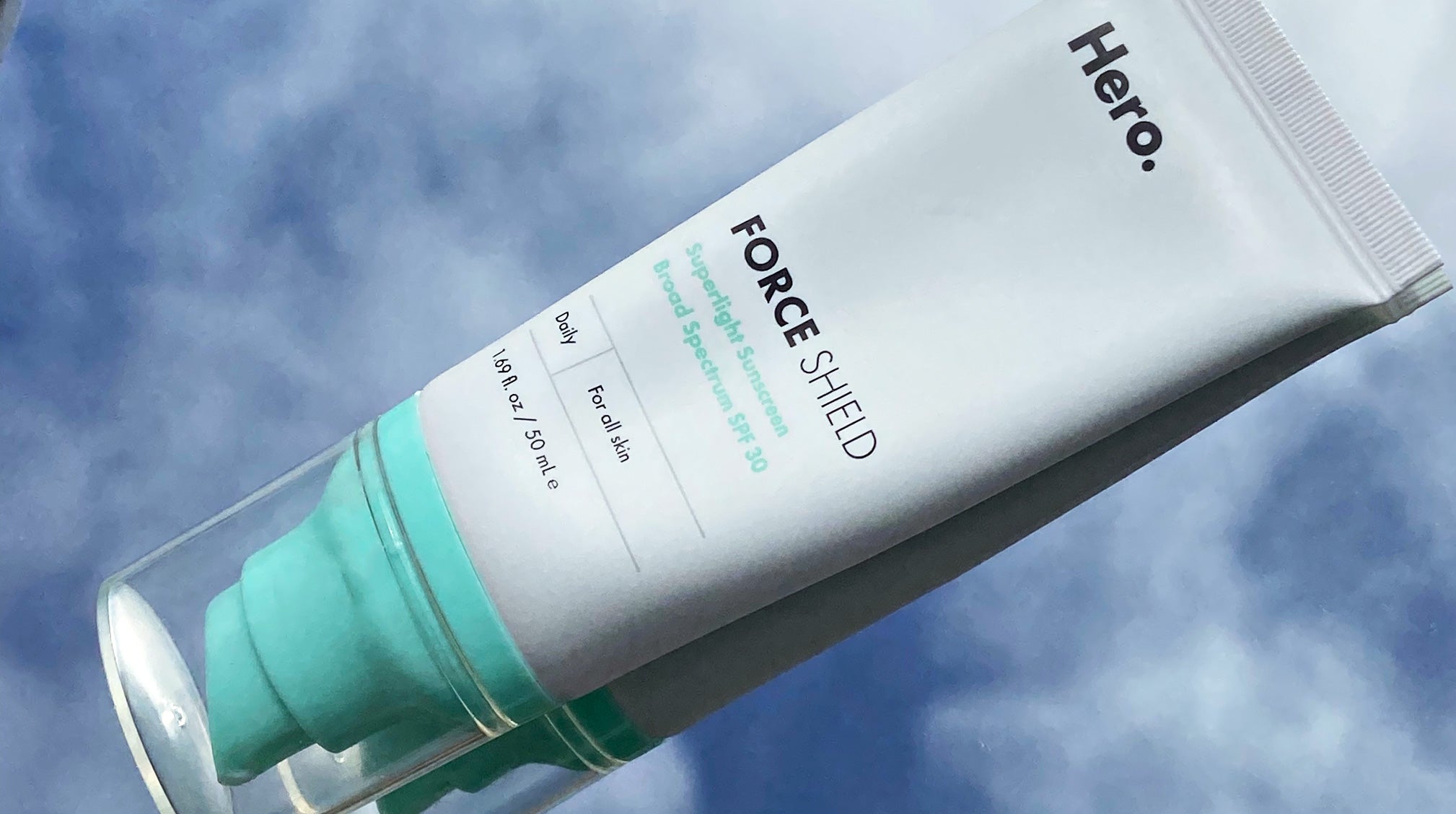 From March to October, you can find anywhere between five and 10 different types of sunscreen in my house. SPFs from 30 to 50, sweat-resistant, water-resistant, super-blendable, super-thick, spray-able, acne-friendly — basically every kind of sunscreen designed for all our different skin tones and outdoor activities. All applied regularly with one primary purpose: to prevent painful sunburns and unsightly peeling.
But the truth is, sunscreen benefits go far beyond burn prevention, and everyone needs SPF those other four months of the year too. Here are five ways that sunscreen supports overall skin health that will have you setting reminders to apply SPF every day, snow, rain or shine.
1. Sunscreen prevents sunburn (yes, you need winter sunscreen).
"Ultraviolet (UV) rays are actually always a concern," says Dr. Anna Chacon, board-certified dermatologist and writer at MyPsoriasisTeam. "You can definitely get a sunburn in the winter; this is extremely common in areas of a lot of snow, such as ski resorts where the sun often reflects powerfully upon the snow itself."
So, don't forget the sunscreen before hitting the slopes (or heading outside). For broad-spectrum protection from both UVA and UVB rays, the best sunscreen is a physical formula with at least 5% zinc oxide.
RELATED READ: The Difference between Chemical and Physical Sunscreens
2. Sunscreen keeps your complexion even.
While many of us spend a whole lot of time and money in our quest to achieve an even skin tone, using sunscreen is one of the easiest ways to prevent discoloration. Take hyperpigmentation for instance ⁠— this occurs when skin cells produce melanin (the pigment in our skin) as a protective measure against UV rays.
When you wear sunscreen, the SPF blocks UV rays, preventing the production of melanin in the first place. It also prevents existing spots from darkening.
3. Sunscreen protects against sun damage.
A nice dose of sunshine can feel good on your skin. But what it can do under the surface of your skin is not so good. Without sunscreen, UV rays reach the deeper layers of skin, triggering a variety of disorders, such as rosacea. The sun can also dry out unprotected skin and interfere with the balance of its natural (and necessary) oils. To top it all off, UV radiation can cause long-term changes in the skin's structure. Luckily, with daily use of sunscreen, you can reduce the sun's ability to reach skin cells and protect your skin from these negative effects.
RELATED READ: 8 Things Harming Your Skin Every Day
4. Sunscreen reduces UV-related signs of aging.
Did you know that UVA rays not only penetrate the surface of the skin, but also break down the important proteins that hold it together? Overexposure to sunlight, especially UVA rays, can accelerate the appearance of fine lines and wrinkles.
"To keep your skin looking as youthful as possible, sunscreen is a must," says Angie Seelal, PA-C at Advanced Dermatology PC. The UV rays can also deplete the collagen in your skin. This can cause skin sagging. It can also cause your skin to age prematurely." And no one wants that!
5. Sunscreen reduces the risk of skin cancer.
The more sunburns you have in your life, the higher the risk of skin cancers, including life-threatening melanoma. That's why the Skin Cancer Foundation recommends that everyone stay safe by using a broad-spectrum sunscreen with an SPF of 15 or higher every day, regardless of how much time you're spending outside. If you're hitting the beach, use a reef-safe, broad-spectrum lotion with an SPF of 30 or higher and don't forget to reapply every two hours.
The best sunscreen for your face, all year long
The answer to should you wear sunscreen in winter is a resounding yes. So find one you love — we recommend Superlight Sunscreen SPF 30 for a smooth, sheer green-tinted, redness-blurring finish that won't clog pores. Slather it on your face and body daily to reap the oh-so-many skin benefits of SPF.