A Useful Guide to Chemical Exfoliants: What are AHAs, BHAs and PHAs?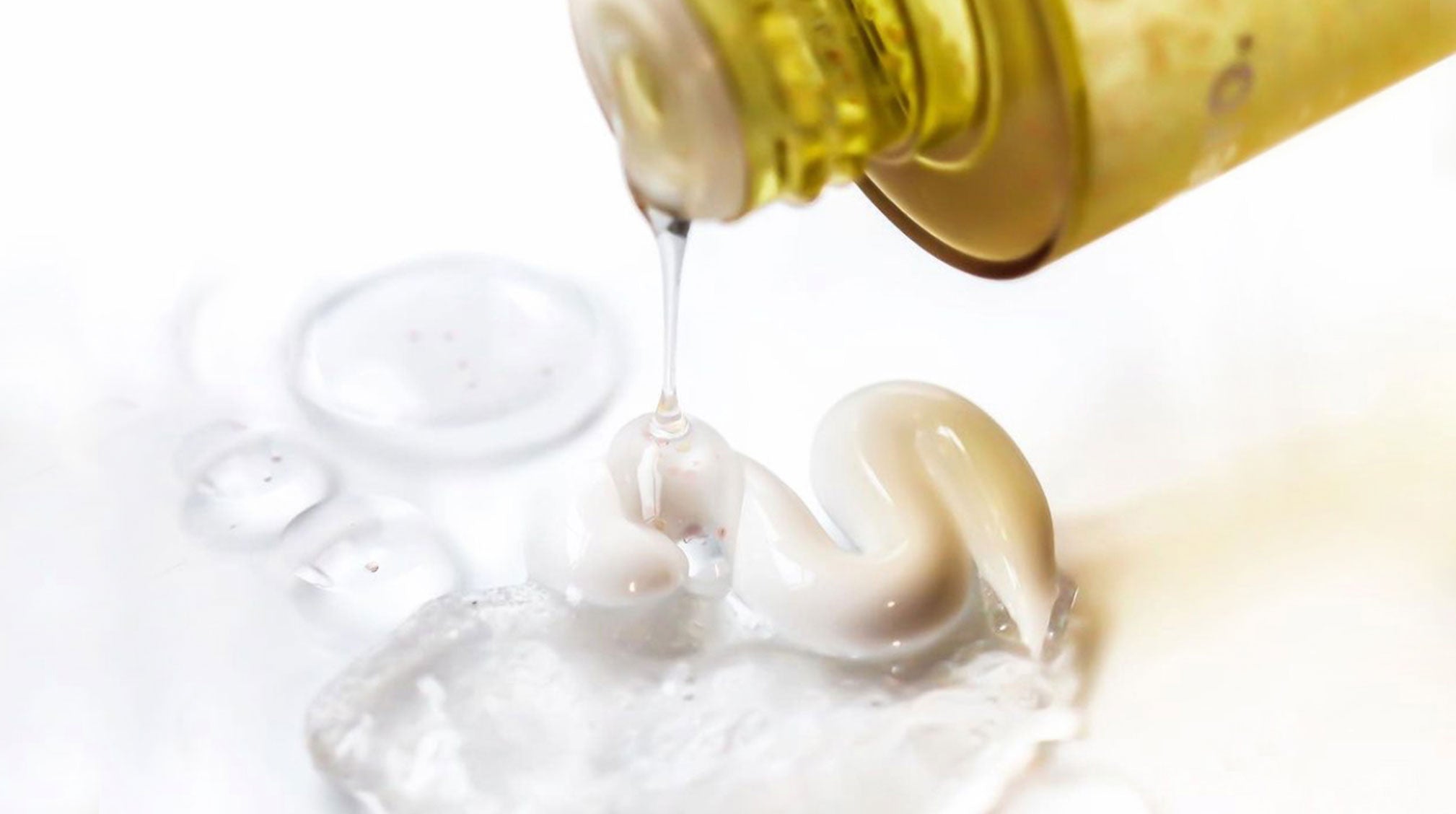 Acids are often touted as the answer to so many common skin concerns, from acne and hyperpigmentation to uneven skin tone and texture. But it can be confusing to know which acid (AKA chemical exfoliant) suits your skin type and when to use it. Chemical exfoliants are divided into three categories: alpha-hydroxy acids (AHAs), beta-hydroxy acids (BHAs) and polyhydroxy acids (PHAs). Ahead, we break down the differences between each and how to figure out which is the best chemical exfoliant for you.
Chemical exfoliant cheat sheet
What is AHA?
AHAs are exfoliating water-soluble acids derived from sugar cane or other plant sources, which is why you will sometimes see them referred to as fruit acids. "They are responsible for gentle exfoliation in the skin, which improves skin texture, unwanted pigmentation, and reduces skin cell buildup to help with breakouts," says Erica Suppa, a research scientist and Fresh Faced Studio owner and licensed esthetician. "These acids can be used by all skin types and sensitivities." The most common AHAs are glycolic acid, lactic acid, citric acid and mandelic acid.
What is BHA?
BHAs like willow bark extract and its derivative salicylic acid, are oil-soluble acids that go to work deep inside your pores. Basically, BHAs open up your pores and scrub them from the inside out. At the same time, BHA "loosens the dead skin from the surface and allows the skin to shed dead cells quicker," says Dr. Adam Mamelak, a board-certified, Austin-based dermatologist. "It is one of the most common ingredients found in acne products and is great for reducing levels of acne-causing bacteria and thinning sebum."
Plus, BHA has skin-calming properties that can help minimize redness and alleviate irritation. Because BHAs can penetrate oil and fat, they are commonly used in products designed for normal-to-oily skin that's prone to blemishes and clogged or enlarged pores.
What is PHA?
The latest skincare darling, PHAs are similar to AHAs because they exfoliate the dead skin cells on the surface. "These acids have larger molecular structures and stay in the upper layers of skin," says Suppa. "This makes them less sensitizing and a great option for more reactive skin types." Dermatologists will often recommend PHA skin care products that contain gluconolactone or lactobionic acid to patients who have found their skin to be too sensitive for AHAs and BHAs. With regular use, PHAs can help brighten, smooth and hydrate skin for an overall glowier appearance.
RELATED READ: Physical vs Chemical Exfoliants: Which One Is Right for You?
Can I combine all three types of skincare acids?
Generally, it's okay to combine different types of chemical exfoliants. In fact, "all of these acids can be used together to make a formulation more effective," says Suppa. When single skincare products or regimens contain a combination of AHAs, BHAs and PHAs (like Clear Collective), they are typically at low percentages and are formulated to work together to address specific skin concerns, such as acne or aging.
Acid combos can get a bit trickier if you are creating your own skincare routine with a wide variety of products that contain different acids. "Balance is definitely important here," says Mamelak. "Over-exfoliation is a risk of mixing these agents, especially from different products and preparations." It's best to consult a dermatologist first to ensure that the products don't clash or damage your skin barrier if percentages are too high.
[[product-ad]]