What Is Slugging? And Should You Try the Viral K-Beauty Skincare Trend?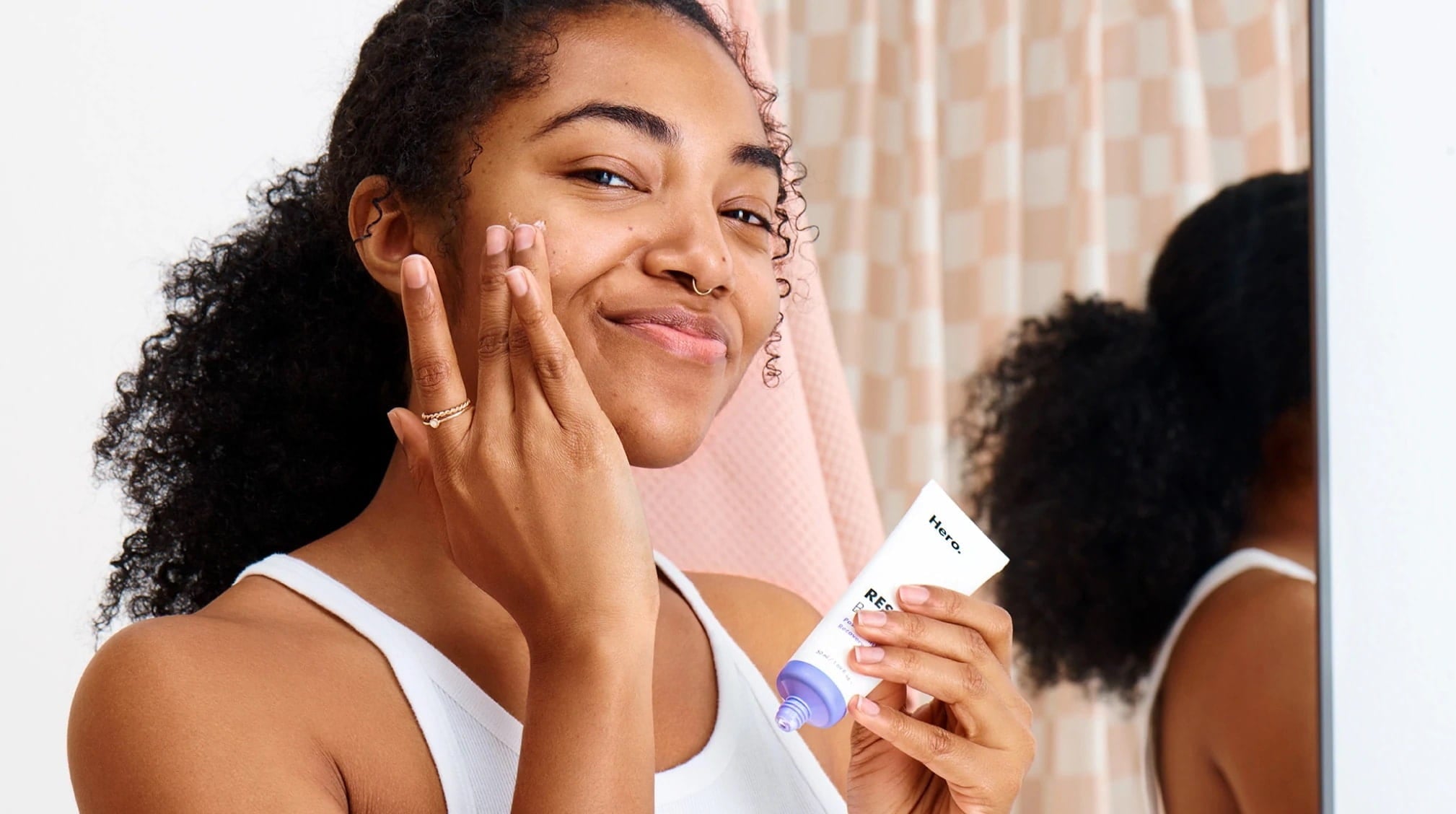 I've got to admit, the first time I came across slugging on my FYP, I was horrified. As someone who spends a decent amount of time reading, writing and obsessing about keeping my pores clear, slathering vaseline all over one's face before bed just seemed like a really bad idea. Plus, who's got the time to wash their pillowcase every day? And what sort of greasy bedhead are you waking up to after that overnight treatment?
However, with 230+ million views and counting, one has to wonder if the #slugging trend could be worth the hype. Ahead, we explore the meaning of slugging skin, how it works and how to do it right if you have oily or acne-prone skin.
What is slugging your face?
Simply put, slugging is covering your face with a layer of a Petrolatum-based product or ointment (think Vaseline, Aquaphor or CeraVe) as the final step in your PM skincare routine. So, while there are no actual slugs involved, the slimy film left on your face resembles a slug.
Before going viral on Reddit and TikTok, slugging originated in the K-beauty world as a remedy for dry skin. And the science behind the trend is solid: Petrolatum is an occlusive, which means that it traps moisture in the skin and prevents transepidermal water loss, a top contributor to dry skin. When skin is hydrated, it looks plumper, smoother, brighter and younger (with fewer noticeable wrinkles) because skin cells are able to function as they should – flushing out toxins and the by-products of metabolism.
RELATED READ: Moisturizers, Explained. What's the Difference between Humectants, Emollients and Occlusives?
How to slug properly
While slugging is not a complicated process, you'll want to follow some basic steps to ensure that you're getting the maximum benefits.
Step 1: Cleanse and exfoliate skin (or do both steps at once). A clean slate is essential because you only want to seal in the hydration, not dirt and excess oil that could potentially clog pores and cause breakouts.
Step 2: Moisturize with a humectant-based product. While skin is still slightly damp, apply a base moisturizer with humectant ingredients like Glycerin, Hyaluronic Acid or Sodium Hyaluronate. While Petrolatum will trap in the moisture, it won't actually provide any hydration to the skin, so you need to moisturize your skin first. You can also apply a moisturizing eye cream at this point too.
Three ingredient types you don't want to use while slugging? Retinol, alpha-hydroxy acids (AHAs) or beta hydroxy acids (BHAs). When trapped beneath the occlusive, these kinds of actives can be too harsh for your skin and cause irritation.
Step 3: Smooth the occlusive all over your face, at least 30 minutes before going to sleep. This will give the products time to seep into your skin. You may also want to cover your pillowcase with a towel and tie back your hair with a headband or cap to minimize the mess.
Step 4: Wash off the occlusive in the morning to reveal glowy, bouncy skin.
What skin types are best suited for slugging?
People with dry skin are often going to see the most noticeable results from the intense hydration of slugging, but most skin types can benefit from the treatment, especially during the winter season. That said, slugging is not for everyone, and anyone with oily or acne-prone skin should try a patch test first or consider an alternative barrier for overnight hydration. Even if you use a noncomedogenic product to slug, the occlusive environment can confine excess oil and dead skin cells, leading to clogged pores and worsening breakouts.
Is there a good slugging product for oily or acne-prone skin?
Rescue Balm! The Panthenol in Rescue Balm acts as both a humectant (to hydrate skin) and emollient (to help keep the water in the skin overnight), without creating an occlusive barrier that could potentially trap oil and other pore cloggers.
Rescue Balm is reviewed by dermatologists and the formula was developed with zero fragrance or irritating ingredients, so it's totally safe to use on pimples or acne-prone skin. And, it won't leave your bedding and hair in a state of disarray.
To slug with Rescue Balm, simply follow the steps outlined above, but use Rescue Balm instead of the occlusive in Step 3. Cleanse as usual in the morning, and enjoy the glowy, baby-soft results.✨
Love slugging with Rescue Balm? DYK it's now available in a jumbo size? Get Rescue Balm 50ml for all your slugging enjoyment.