AHA vs. BHA: Are You Using the Wrong Exfoliant?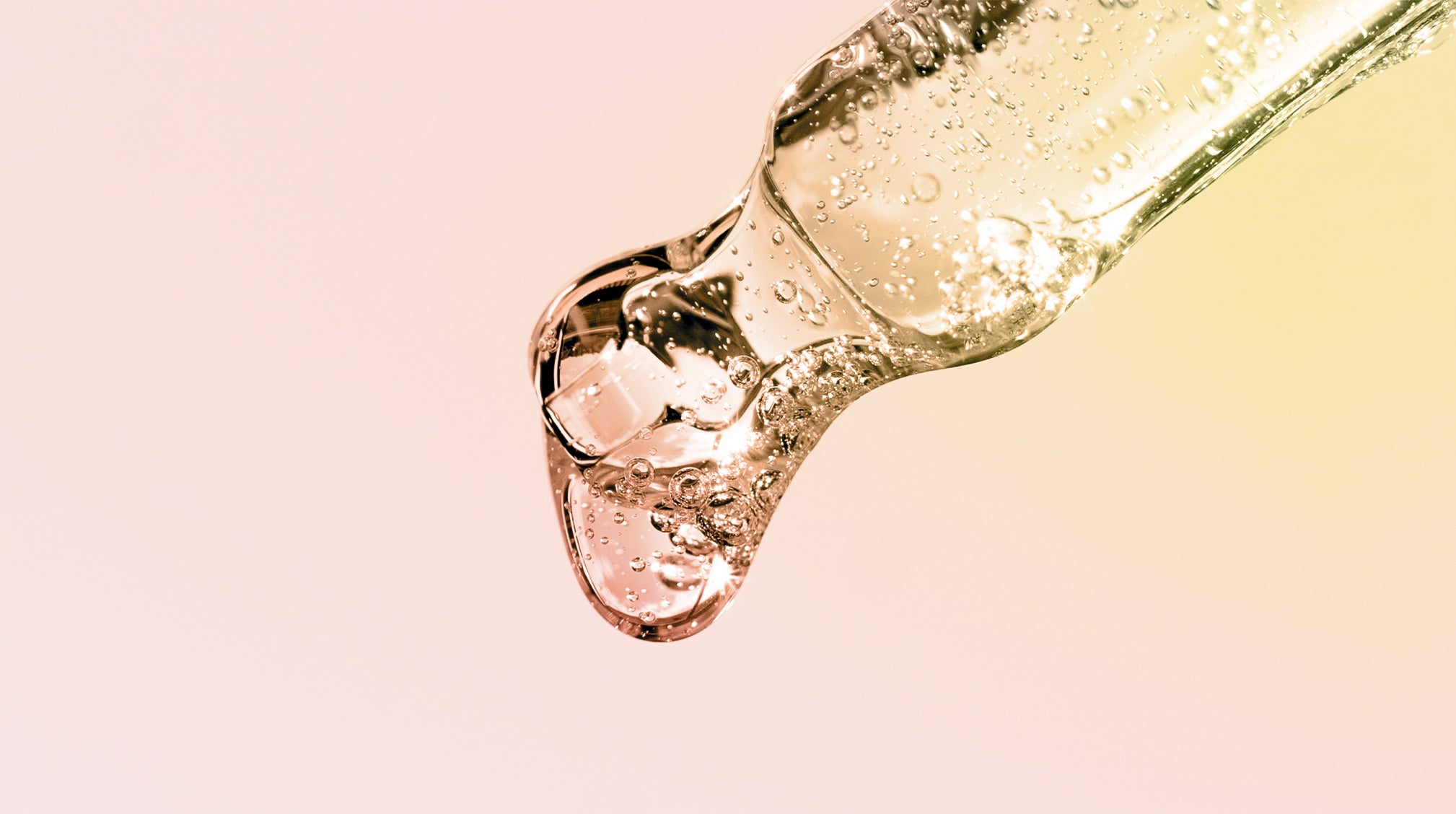 By now, most of us know the importance of regular exfoliation. It's a must-do for anyone who wants to remove dead skin cells, smooth bumpy dry spots, and reveal healthier, glowing skin. In the past, most people associated exfoliation with rough drugstore scrubs (physical exfoliants) that would often leave skin angry and irritated. Today, skincare aficionados and newbies alike tend to gravitate toward chemical exfoliants, which work deep within the skin to loosen pore-clogging oil and dead skin cells.

The two most common chemical exfoliants are alpha hydroxy acids (AHAs) and beta hydroxy acids (BHAs). While both work to reveal brighter, smoother skin (without the ouch factor of physical exfoliants), there are slight differences in how they work and which is best for specific skin types. Here, we break down exactly how each exfoliating acid type works and which one you'll want to use to get your glow on.
Chemical Exfoliation Cheat Sheet
| | AHA | BHA |
| --- | --- | --- |
| What it does | Increase shedding of dead skin cells, stimulates collagen production | Increase shedding of dead skin cells, unclogs pores, and fights bacteria |
| How deep? | Surface only | Surface and deep within pores |
| Who it's for | Everyone! | Oily and acne-prone skin |
| On the label | Citric, glycolic, and lactic acid | Salicylic acid |
What are AHAs?
AHAs, sometimes called fruit acids, are exfoliating acids that are derived from sugar cane or other plant sources. "AHAs can be less irritating and drying than BHAs, which makes them ideal for sensitive or drier skin types," explains Dr. Tsippora Shainhouse, a Beverly Hills-based, board-certified dermatologist. "They soften comedonal debris and lightly exfoliate the skin, leaving it smoother and helping to open the comedones to let debris out."
The most common AHAs are:
Glycolic acid: Since this acid has the smallest molecules, it can penetrate deeper than other AHAs, which is why it's the most widely used.
Lactic acid: Perfect for those with ultra-sensitive skin, it is very gentle, acts as a humectant and reduces redness.
Citric acid: This is the best AHA for anyone with acne-prone skin. Citric acid can help tighten pores and reduce signs of aging, such as fine lines and hyperpigmentation.
What are BHAs?
If you have acne-prone skin, chances are that you've already used BHAs in your skincare lineup. BHA, also known as salicylic acid, has long been a gold standard ingredient in treating acne. Derived from willow bark, BHAs belong to a class of ingredients called salicylates, along with acetylsalicylic acid (aspirin). Because it is fat-soluble, BHA can penetrate the skin more deeply than AHA.
"BHA is a great ingredient to help reduce greasiness and soften up the contents of the comedone," says Shainhouse. "Because it can be drying, it may also temporarily leave pores looking smaller and tighter."
RELATED READ: Salicylic Acid Still Deserves a Place in Your Skincare Lineup
When do I use AHAs vs. BHAs?
The best chemical exfoliant for you is completely dependent on your skin type and concerns. One type of acid is not superior to the other. If you have oily or combination skin and/or would like to degrease and really tackle your breakouts, BHAs will be your best bet. If you have sensitive skin and/or are looking for a lighter sort of exfoliation, stick with AHAs.
"In terms of strength, AHAs like lactic acid and glycolic acid are the mildest," says Dr. Karen Soika, a Connecticut-based cosmetic dermatologist and surgeon. "If you ask the pros about their go-to, they will most likely say it's a glycolic acid peel. That's because it's great for a multitude of skin types when used right, of course."
How often should you exfoliate?
While it's okay to use BHA on a daily basis, you'll only want to use AHA every other day (at the most). There certainly can be too much of a good thing, and overdoing it with AHAs can leave you with raw, dry, super-sensitive skin. Depending on your skin type and issues, you may be able to use both BHA and AHA together or a product that combines both. However, it's important to be mindful of the other actives (e.g., retinols and antioxidants) you have in your routine and limit layering and mixing so you don't confuse your complexion.
Apply your AHA or BHA right after cleansing and toning at night, unless product instructions state otherwise. If you're new to exfoliating acids, here are a few fan favorites that might be a good place to start:
The Skin Perfecting 2% BHA Liquid Exfoliant by Paula's Choice is formulated with salicylic acid to help even skin tone, unclog pores quickly, and smooth fine lines and wrinkles. Customers swear by the results. Paula's Choice BHA is gentle enough to use twice a day. $10 at paulaschoice.com
If you've been spending way too much time on TikTok lately (we're not judging because we are too), you may have come across videos featuring The Ordinary's AHA 30% and BHA 2% Peeling Solution. It's not for the faint of heart – the color is bright red and there's definitely a strong tingling sensation – but a weekly application of this mask can give you smoother, clearer and brighter skin. $8 at theordinary.deciem.com
Want to wake up with a visibly refreshed complexion? Sunday Riley Good Genes All-In-One Lactic Acid Treatment has long been an AHA favorite. It exfoliates away your dead skin cells as you sleep to clarify, smooth and retexturize the appearance of skin. $85 at sundayriley.com