Hyaluronic Acid and Sodium Hyaluronate: Tons of Moisture, Two Different Forms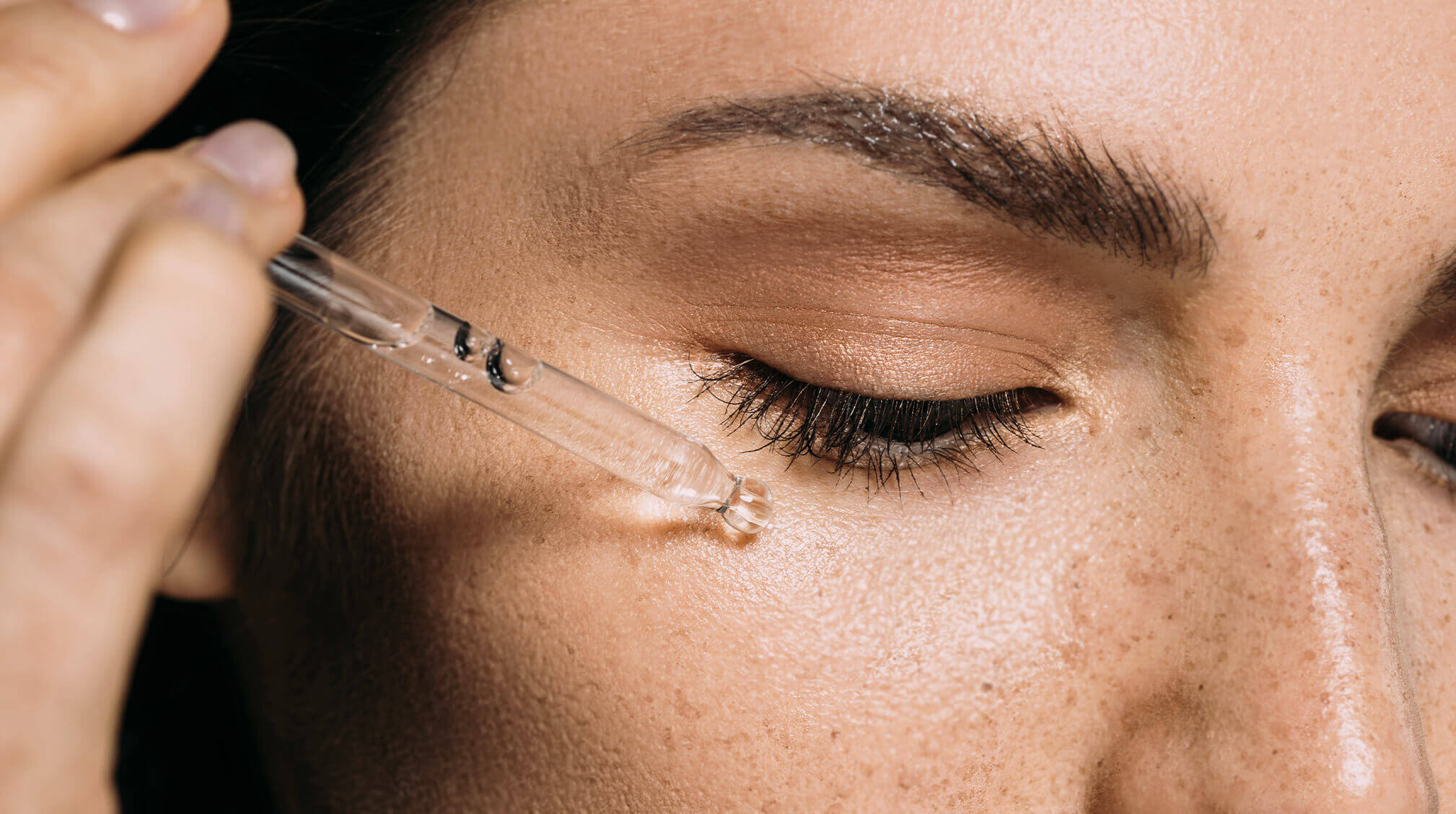 The beauty industry loves hyaluronic acid right now. And for good reason - it is a superstar, non-irritating ingredient for moisturizing and relieving dry skin. But do you know exactly what it is? How it works? Or that it has an important counterpart named sodium hyaluronate? Let's start with the basics.
What is hyaluronic acid?
Hyaluronic acid is more than just a skincare ingredient. It's actually a molecule that's naturally produced by your body. Found primarily in the skin, connective tissue and eyes, this gooey substance retains water to lubricate our joints and tissue.
What's so great about it?
Well, hyaluronic acid holds 1,000 times its weight in water, which results in some serious moisturizing. 
Plus, it's generally safe for all skin types (including sensitive skin) and there's no laundry list of other ingredients that you need to avoid using in tandem with hyaluronic acid.
How does it work?
It's basically a moisture binder, which means that it attaches to the water in our skin cells and makes them plump. As we get older, our skin loses much of its natural moisture, resulting in dehydrated skin and wrinkles. Hyaluronic acid replenishes lost moisture, which helps to diminish the visible effects of aging.
RELATED READ: Salicylic Acid Still Deserves a Place in Your Skincare Lineup
Then what is sodium hyaluronate?
Sodium hyaluronate is the sodium salt form of hyaluronic acid. In salt form, the ingredient is more stable and less likely to oxidize. While the two ingredient names are often used interchangeably, they do work somewhat differently. 
Since sodium hyaluronate is a smaller molecule, it can more easily penetrate the skin than hyaluronic acid. Basically, hyaluronic acid works at the surface-level to smooth and hydrate, and sodium hyaluronate does the same thing, just on a deeper level. It is typically added to moisturizing serums, creams, lotions and other skin treatments because it allows the skin to more easily absorb the beneficial ingredients of the product.
What are the benefits?
Both sodium hyaluronate and hyaluronic acid have the same skincare benefits, the most significant of which is extreme hydration. This hydrator can help improve the overall complexion through:
Firmer skin

 - When sodium hyaluronate sinks deep into the skin between connective tissue, it increases the skin's ability to absorb and retain moisture. This results in skin that looks and feels firmer and more youthful.




Fewer wrinkles and fine lines - 

As skin becomes firmer, it also becomes plumper, which reduces the appearance of fine lines and wrinkles. Additionally, well-moisturized skin helps to prevent the emergence of future wrinkles.




Hydration that won't clog pores

- Both hyaluronic acid and sodium hyaluronate are extremely gentle and non-comedogenic, so even people with sensitive and/or acne-prone skin can reap the powerful hydration and moisturization benefits.
Plus, well-moisturized skin is essential for people who suffer from breakouts. When skin is too dry, sebum production goes into overdrive, which ultimately clogs pores and results in even more breakouts. So whether you choose a product with hyaluronic acid or sodium hyaluronate, moisturizing is definitely a good thing, especially during these dry, cold winter months!