The 3 Daily Habits that Pros Recommend for Sensitive Skin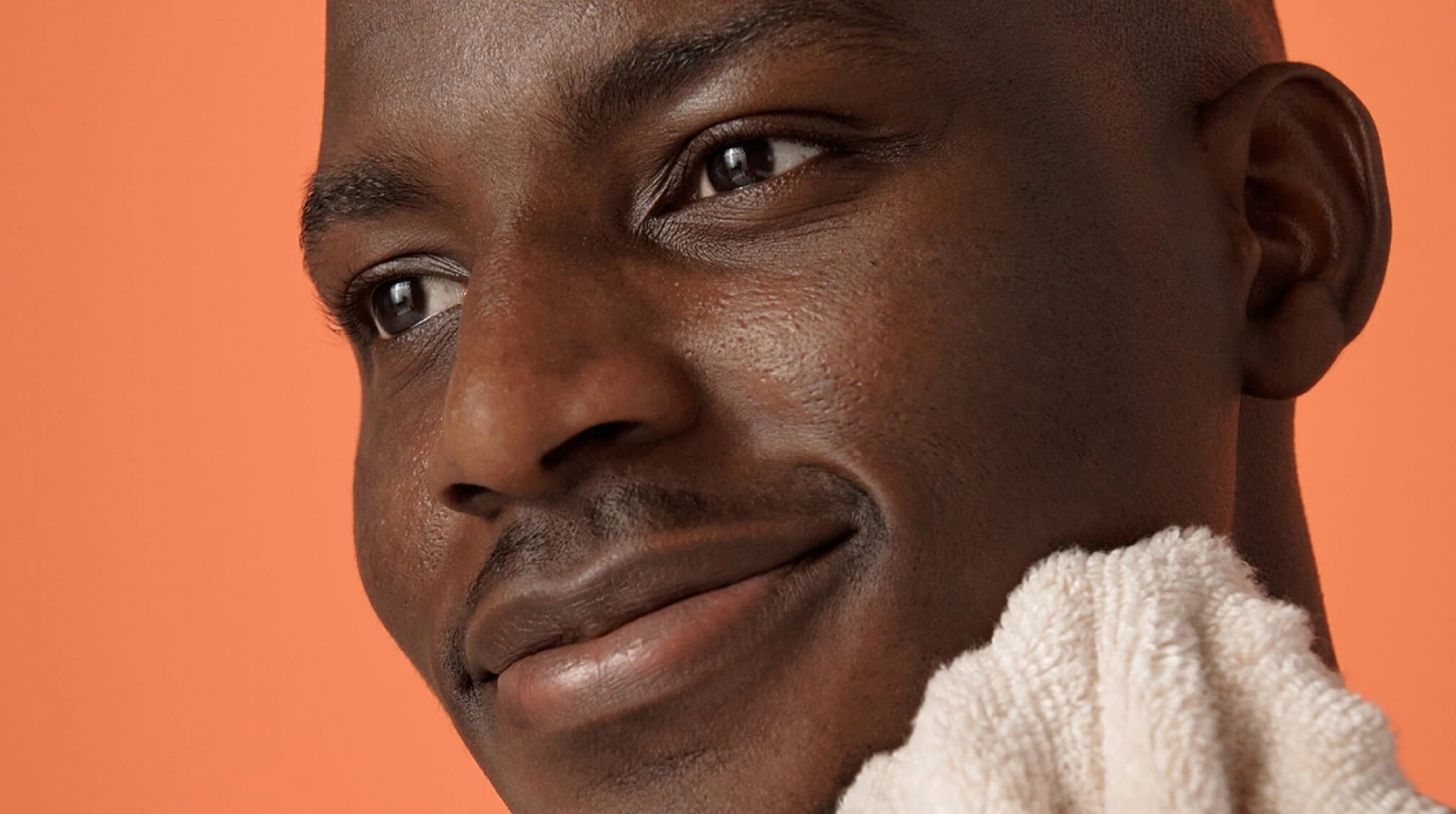 The struggle is real for anyone with sensitive skin. There are bad reactions to products that are supposedly all natural. There are surprise reactions to products you've used (and been fine with) in the past. And there are ingredients that can unexpectedly react with other ingredients. All of it leaving your face or body itchy, red and generally irritated.
Sensitive skin is "characterized by itching, redness, and irritation as a result of harsh skin care products, allergens or the environment," says Dr. Alan J. Parks, board-certified dermatologist and founder of DermWarehouse. "A sensitive skin reaction might also include sudden breakouts, dry patches, or stinging of the skin." And while some people experience such reactions their entire lives, others can become more sensitive as they age, or after prolonged use (and most likely overuse) of powerful skincare actives such as retinol, or from environmental triggers like sunburns or windburns.
While there is no way to officially desensitize one's skin, there are ways to keep sensitive skin happy and comfortable. Ahead, we share top tips from dermatologists and estheticians on how to do just that.
1. Use sunscreen on your face, every day, all year long.
Unprotected exposure to the sun and ultraviolet rays (which can penetrate clouds or glass) can cause inflammation, irritation or dryness. And if you already have sensitive or itchy skin, it can make matters that much worse.
"With all skin types, sun protection is important," says Sharlena Hassani, celebrity esthetician and founder of Artisan of Skin. "With sensitive skin, it's even more important because of the role environmental factors play in aggravating sensitive skin triggers. Make sure you're using a physical SPF with titanium dioxide or zinc oxide (bonus points if you have both)."
Mineral sunscreen lotions that contain zinc oxide are especially good for sensitive skin, because the ingredients are not absorbed into the skin (to cause potential reactions) as they are with chemical sunscreens.
2. Hydrate and nourish the moisture barrier.
"The reason why some people have sensitive skin and others don't is still unknown," says Dr. Cheryl Rosen, Director of Dermatology at Bowtiedlife.com. "However, it's believed that it has something to do with the way a person's skin barrier functions. The barrier is the layer of cells that sits on top of your skin and helps keep moisture in and irritants out. If this barrier is weak, then it can allow irritants to get through and cause inflammation."
To nourish and fortify your moisture barrier, look for renewing moisturizers and other hydrating products that contain ceramides, sodium hyaluronate, hyaluronic acid, panthenol and glycerin as primary ingredients. "You need ingredients that are going to draw in moisture (your humectants and emollients) while replenishing your lipid layer (your ceramides) and seal everything in," says Hassani.
RELATED READ: Clarifying & Calming, All at Once: Meet Gentle Milky Cleanser for Sensitive, Acne-Prone Skin
3. Avoid fragrance, soap, foams and deep exfoliating.
Less is often more when it comes to your skincare routine, and this is especially true for sensitive skin. "If you have sensitive skin, the best skincare habit is to be gentle with your skin," says Rosen. "Use mild, fragrance-free cleansers and avoid scrubbing or rubbing your skin too harshly."
Avoiding a scrub-a-dub-dub situation doesn't mean that you should skip cleansing. The wash is still the essential first step of any routine, and leftover dirt, makeup or excess oil will not only irritate skin, but also clog pores. Instead of a high-foaming cleanser packed with strong exfoliants or salicylic acid, choose one with a soft, milk-like texture that gently lifts away dirt while also soothing skin (ideally containing a few of the ingredients we mentioned above).
Gentle Milky Cleanser is the best facial cleanser for sensitive, acne-prone skin. It's like a milky, creamy cloud that uses PHA to help clarify pores, Colloidal Oatmeal to calm angry skin, and Jojoba + Ceramides to nourish and fortify the moisture barrier. It's cushiony as a cream, but purifying as a gel, and there's no filmy residue. Just rinse clean and feel your clear pores breathe.😌