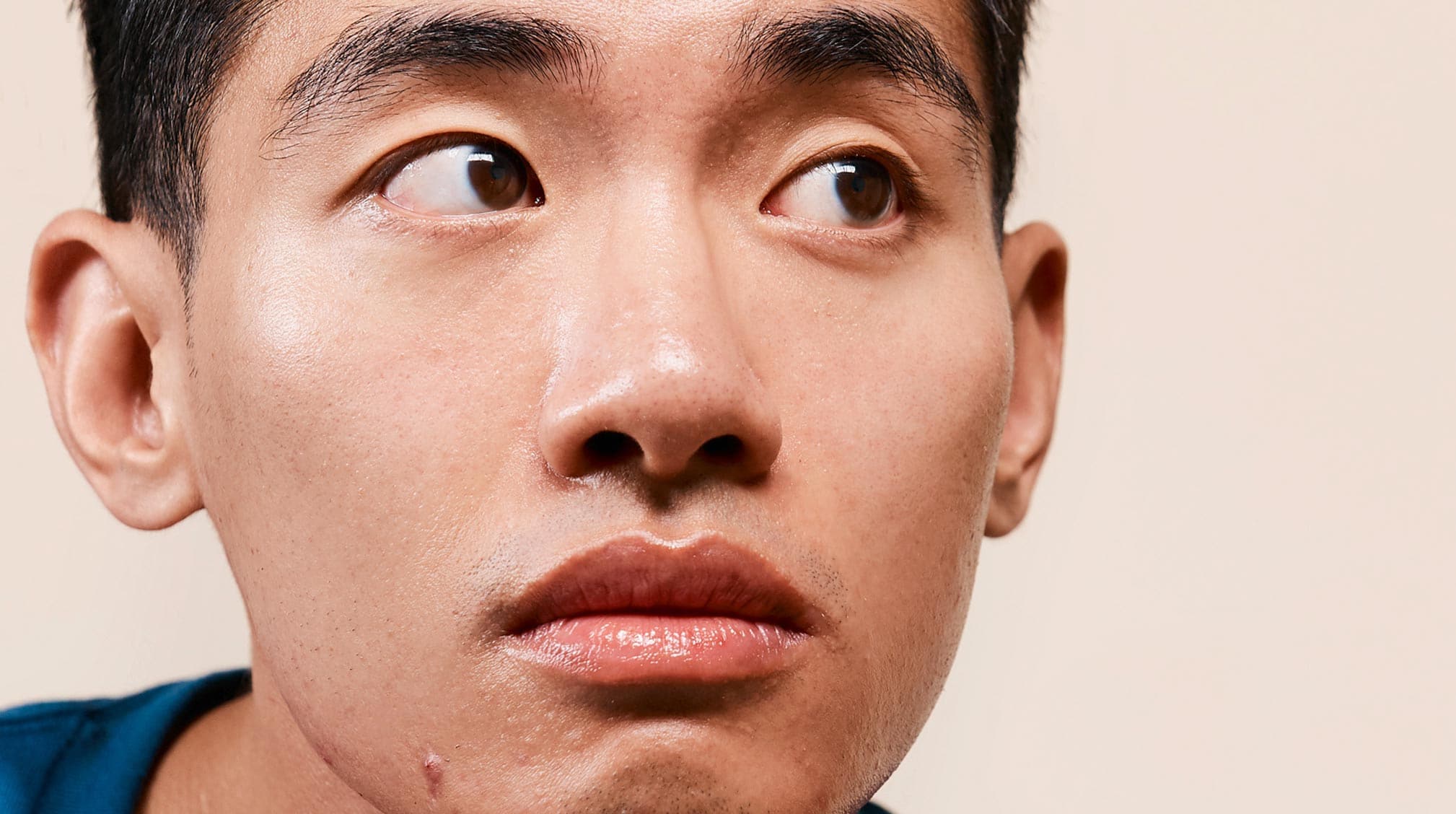 While it's no secret that smoking wreaks havoc on your health, many people are unaware of the toll it can take on their skin. Each time you take a puff of a cigarette or vape, your skin is deprived of oxygen and nutrients, attacked by free radicals, and more likely to overproduce oil. What does all that mean for your complexion? Ahead, dermatologists and other experts provide an answer.
After decades of studying the correlation between acne and smoking, many researchers have found that smoking can contribute to breakouts or a reduced ability to heal breakouts. "One study found that smoking may play a role for some women with acne," says Dr. Ailynne Marie Vergara-Wijangco, a clinical dermatologist and researcher with ThankYourSkin.com. "In this study, the women had noticeable whiteheads and blackheads that often covered a large area of their face. Other studies have found that smokers are more likely to have acne than non-smokers. This repeat finding suggests that smoking cigarettes may trigger acne."
So, how exactly can smoking cause acne?
In two primary ways: "Smoking triggers an increase in sebum and reduction in the production of Vitamin E, which leads to atypical post-adolescent acne," says Jolene Caufield, senior advisor at Healthy Howard, a nonprofit advocating for healthy lifestyle choices. "The sebum blocks the pores and causes comedones and blackheads."
Sebum (or the oily substance that lives within your pores) is not a bad thing. Without it, skin would look and feel very dry and brittle. The problem arises when there's too much of it or it changes composition, which can happen as a result of nicotine. Clogged pores show up as blackheads, or are exposed to bacteria and turn into pustules (AKA pus-filled, "popable" pimples).
And vitamin E? Well, it's an essential antioxidant in the fight against free radicals. When we smoke, it depletes our skin's store of vitamin E, which is a double whammy, since every puff creates an abundance of free radicals in our bodies. Free radicals activate enzymes that break down collagen and damage the DNA of skin cells, making it more difficult for skin to heal breakouts.
RELATED READ: How Are Free Radicals Harmful?
The other reasons smoking is bad for your skin
And there's more. Smoking can also cause dullness, discoloration, puffiness and signs of aging. The nicotine in cigarettes and vaping liquids dehydrates your skin, ultimately causing dry skin and premature wrinkles and fine lines. Plus, constantly pursing your lips to smoke or squinting to avoid clouds of smoke results in even more fine lines — around the mouth and crows feet around the eyes.
What we put inside of our bodies is such an important part of the journey to healthier skin. Eating a balanced diet, drinking lots of water, limiting alcohol and, yes, avoiding smoking and vaping are all key ways to get closer to our #skingoals.