After the Pimple Pops: The Morning Skincare Routine to Get Your Glow Back ASAP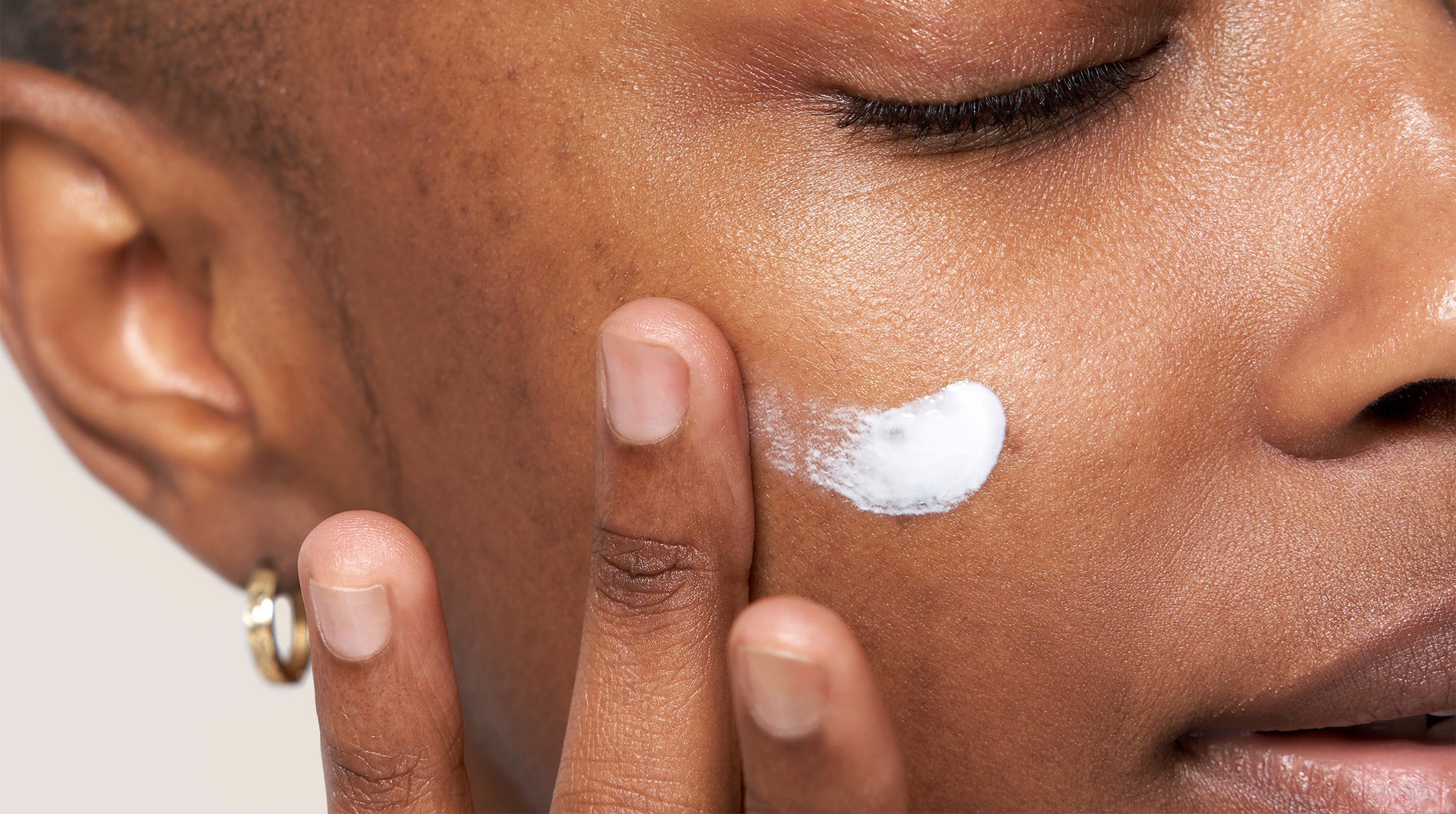 Whether you peeled off a patch that filled with pus overnight or you woke up to a big pimple just begging to be popped (no judgement here, it happens), one of the most common questions we see in our DMs is "what should I do next?"
Hero offers daily solutions for every stage of the pimple lifecycle, including four post-blemish products for your own personal Dr. Pimple Popper moments. But figuring out which products to use in what order as your skin recovers from a breakout can still be confusing. Today, we're breaking it all down with the best simple step-by-step routine for the morning after (a pimple, that is).
RELATED READ: Should I pop my pimple?
Step 1: Cleanse
Okay, first things first. Whether huge or tiny, a popped (or just patched) pimple is basically an open wound, which is why you want to avoid contaminating the area with bacteria or dirt that could potentially cause an infection. Wet your skin with warm water and wash up with a gentle exfoliating cleanser, preferably one with AHAs to help unclog pores and remove dead skin buildup from the pimple area. Without all of that pus and dirt on your skin, you have a clean slate for post-blemish recovery.
What to try: Exfoliating Jelly Cleanser

Step 2: Soothe & Conceal
It's great that the pimple's gone and all, but who wants to walk around all day with the noticeable, yucky, flaky spot that it left behind? Here's where Rescue Balm +Red Correct comes in.
Even if the pimple area looks red, oozy or flaky, Rescue Balm +Red Correct will immediately soothe and visibly restore the skin with powerful antioxidants and peptides. At the same time, high-tech, color-changing pigments activate as you blend, turning from green to beige in seconds to camouflage redness and leave skin glowing all day long.
Pro tip: If you use a beauty blender, Rescue Balm +Red Correct works great as an all-over complexion leveler or replenishing primer under makeup.
What to try: Rescue Balm +Red Correct

Step 3: Protect
Pimple or no pimple, SPF should always be the final step of your AM routine. When you're just getting over a breakout, it's a good idea to use a sunscreen that's specifically designed for acne-prone skin. Lightweight, gel-cream formulas absorb quickly and won't clog pores or leave behind a greasy finish. Zinc oxide is non-comedogenic (meaning it won't cause or worsen acne) and essentially a skin protectant, so it's safe for sensitive or dry skin. Add in a sheer green tint to balance signs of post-pimple redness and your skin will look smooth, even-toned and ready to take on the day.
What to try: Superlight Sunscreen SPF 30