Your Entire Skincare Routine, in the Correct Order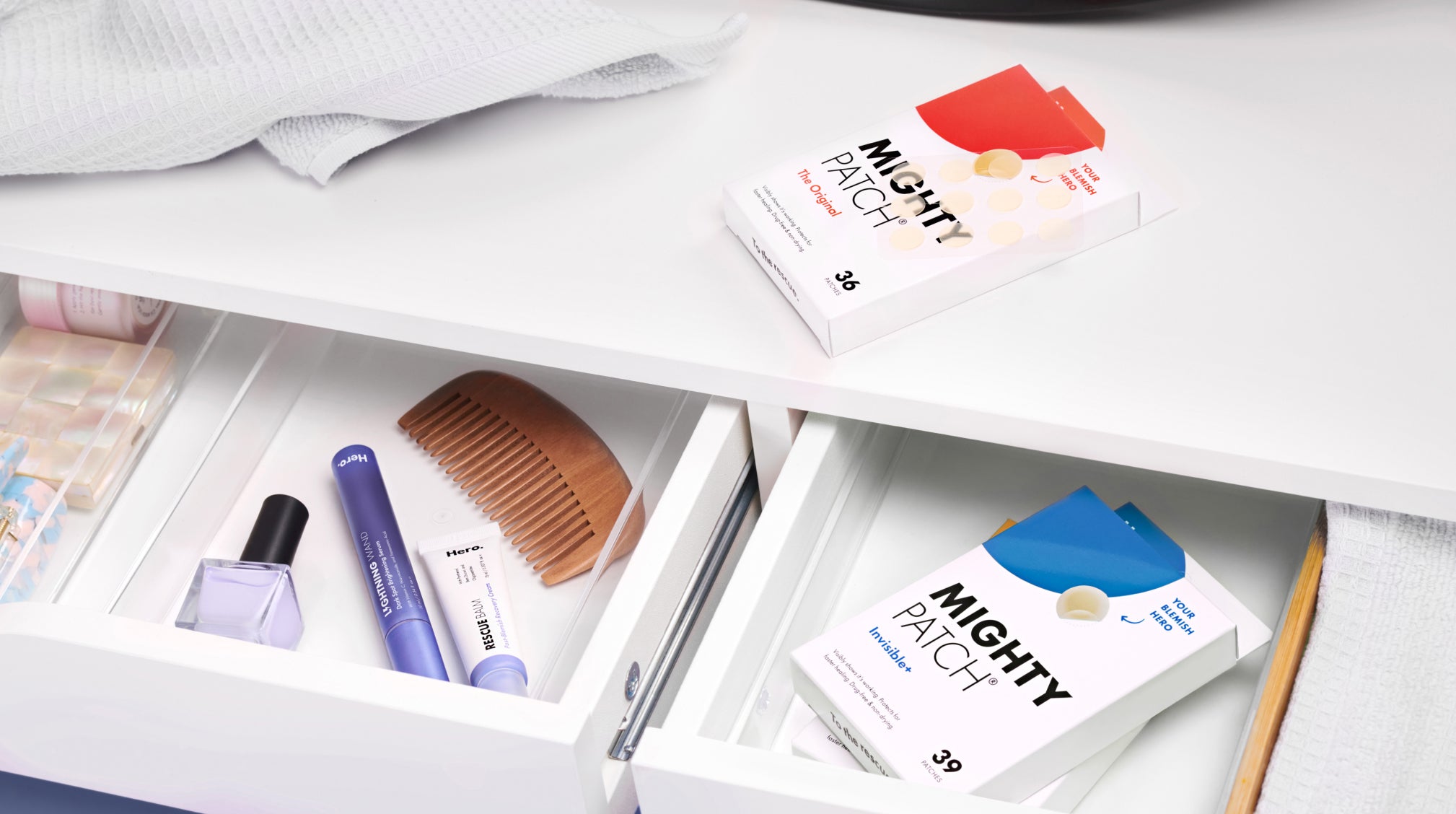 Whether you are switching up your daily beauty routine or wondering whether or not to try the reverse #SkinTok trend, chances are you have some questions about the correct order to layer products (or how much the order even matters).

The short answer: it matters. At best, applying skin care in the wrong order will decrease an individual product's efficacy. At worst, you can end up with skin that looks and feels greasy, dry or irritated.

So, it's no surprise that our customer service team fields dozens of questions each day about product and routine order. While the majority of Hero products are flexible and safe for use with other brands and even drugstore products, there is a best possible order that will ultimately put you face-to-face with your best possible skin.

But before we break it down step-by-step, it's important to note that you don't need to build or follow a 12-step Korean skincare routine on the daily. Most people, especially routine beginners, find that it's best to start simple (cleanser, toner, moisturizer and SPF) and make additions based on what your skin needs most that day, week or month. Now, onto Skincare Routine Order 101. 
Your cheatsheet: Skincare routine steps, from start to finish
Step 1: Cleanser
The non-negotiable first step of every skincare routine (especially in the PM), cleansing is the basis where it all begins. For all of the following steps to actually work, you need to start with a clean slate: skin that's free of dirt, grime, makeup and excess oil.

What to try: Gentle Milky Cleanser for dry or sensitive skin; Exfoliating Jelly Cleanser for normal, oily or combination skin.
Pro Tip
Molecules matter. Generally, products should be applied from thinnest to thickest. That means toners and serums before moisturizers. Why? Because the lighter molecule products (e.g., toners) would not be able to penetrate the thicker products (e.g., moisturizers).
Step 2: Toner OR Brightening Pad
Toners basically prep and prime skin so it can best absorb the steps that follow. Depending on your skin's needs, toners can be hydrating, exfoliating or even brightening. But they should never, ever contain alcohol or make skin feel tight and dry.

What to try: Balancing Capsule Toner to tighten pores and calm skin; Lightning Swipe to smooth, illuminate and brighten post-blemish skin.
Step 3: Patch (if you've got pimples)
Next, it's time to attack any active breakouts, before you cover skin with serums or moisturizers that may create a barrier. For maximum gunk-sucking power, wait until skin is completely dry from the previous step.

What to try: Find the right Mighty Patch for your breakout phase, size and location here. 
Step 4: Serum
More so than any other step in your routine, serums tackle specific skin concerns in a highly concentrated formula. While totally optional, nutrient-rich serums can deliver rapid results, so choose one that fits your needs, such as hydration, brightening or a retinol serum for anti-aging.

What to try: Superfuel Serum Stick to keep skin strong, glowy, and ready for anything; Lightning Wand to help minimize the look of blemish marks.

RELATED READ: How to Add Force Shield to Your Skincare Routine
Step 5: Moisturizer
All skin types need a moisturizer (yes, that includes acne-prone and oily skin). It not only hydrates and protects the moisture barrier, but also helps to prevent the active ingredients in your previous routine steps from escaping skin.

What to try: Clarifying Prebiotic Moisturizer fuels skin to keep you feeling clear, balanced, and totally in control. Just patched (or popped) a pimple? Reach for Rescue Balm — a post-blemish solution designed to push your comeback into hyperspeed.
Step 6: SPF
Another must-have in every AM routine (even in the winter), sunscreen helps reduce the risk of skin cancer, stave off premature aging, and prevent dark spots or acne scars from worsening. All things that all of us want for our skin.

Choose an SPF of at least 30, and apply sunscreen as the final step in your routine for maximum protection.

What to try: Superlight Sunscreen, for a smooth, redness-blurring finish that won't clog pores.
Plus one optional step: Refresh mist
Okay, so this technically isn't a step that you would build into your ordinary morning or nighttime routine. But it is a question we see all the time, so we wanted to include it here. Refresh mists typically give your skin a boost of hydration, with the added purifying benefits of a toner.

So when do you use it? Anytime your skin is in need of a mini-reset – after the gym, at the beach, when your makeup needs a refresh, after a long Zoom call – basically whenever you want to!

What to try: Supercharged Reset Mist to clarify and cool skin on contact.

Not sure which Hero products to add to your routine? Take our skincare routine quiz to find out (and get 10% off)!