How to Add Force Shield to Your Skincare Routine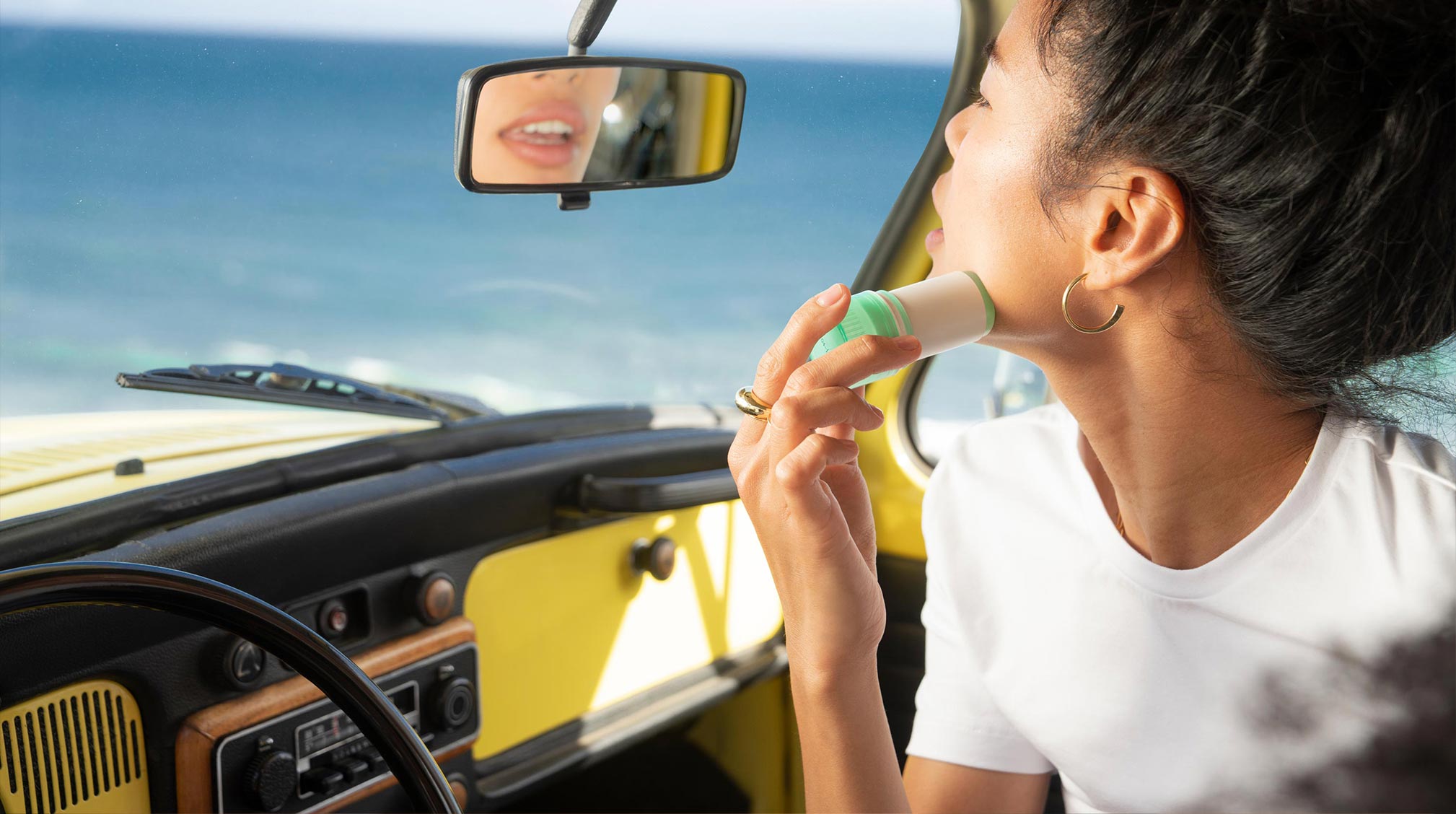 You wanted it, you needed it, you had to have it. The package has arrived and you cannot wait to try the new Force Shield Balance Duo. There's just one question: where do they fall in my skincare routine?
Your skin is unique, so your skin care routine steps will be too. But to get you started, we've put together a basic skincare routine for AM and PM.
AM skincare routine order
Step 1: Cleanser
Starting your morning with the Exfoliating Jelly Cleanser is the best way to remove any sweat that accumulated in your pores overnight and leave skin velvety soft.
Step 2: Toner
Next up, the Balancing Capsule Toner targets excess oil, fights shine and reduces the look of pores.
Step 3: Serum stick
Keep skin strong against the outside world all day long by boosting your protective microbiome with the Superfuel Serum Stick.
Step 4: Brightening serum
Lightning Wand not only visibly fades the look of post-pimple marks, but also instantly camouflages spots with a sheer, color-correcting tint.
Step 5: Moisturizer
The Clarifying Prebiotic Moisturizer feeds your skin's good bacteria, so it looks smooth and luminous all day long.
Step 6: SPF
Sunscreen is always a must-do (even when it's cloudy out) to protect skin from harmful UV rays and prevent signs of aging.
Step 7 (anytime during the day): Clarifying mist
Refresh your skin whenever it needs a little TLC with a quick cooling spritz of Supercharged Reset Mist.
PM skincare routine order
Step 1: Cleanser
Undoubtedly the most important step of your PM routine, washing up with the Exfoliating Jelly Cleanser clears pores of the day's grime, dead cells and oil — so your skin can breathe easy all night long.
Step 2: Toner
The Balancing Capsule Toner has a whopping eight types of hyaluronic acid to handle signs of redness and hydrate and calm skin.
Step 3: Serum stick
In the PM, think of the Superfuel Serum Stick basically like an overnight mask that replenishes skin's biome defenses against environmental stressors.
Step 4: Brightening serum
Tackle post-pimple dark spots, sunspots and uneven skin tone while you sleep with Lightning Wand illuminating serum.
Step 5: Mighty Patch
Pimple problem? Mighty Patch it! Use the best-selling OG Mighty Patch to absorb gunk and bacteria from whiteheads and active blemishes. 
Step 6: Moisturizer
Hydrate and restore the skin's moisture barrier overnight with the Clarifying Prebiotic Moisturizer.
Step 7: Recovery cream
Dab on some Rescue Balm to deliver intense moisture to any flaky patches and visibly soothe upset or post-breakout skin.
The possibilities are endless with these daily, on-the-go skin boosters. Simply choose your moment to reset and refuel your skin, energize your mood, and keep the good vibes going.
[[product-ad]]