How Is Mighty Patch Different From Cosrx?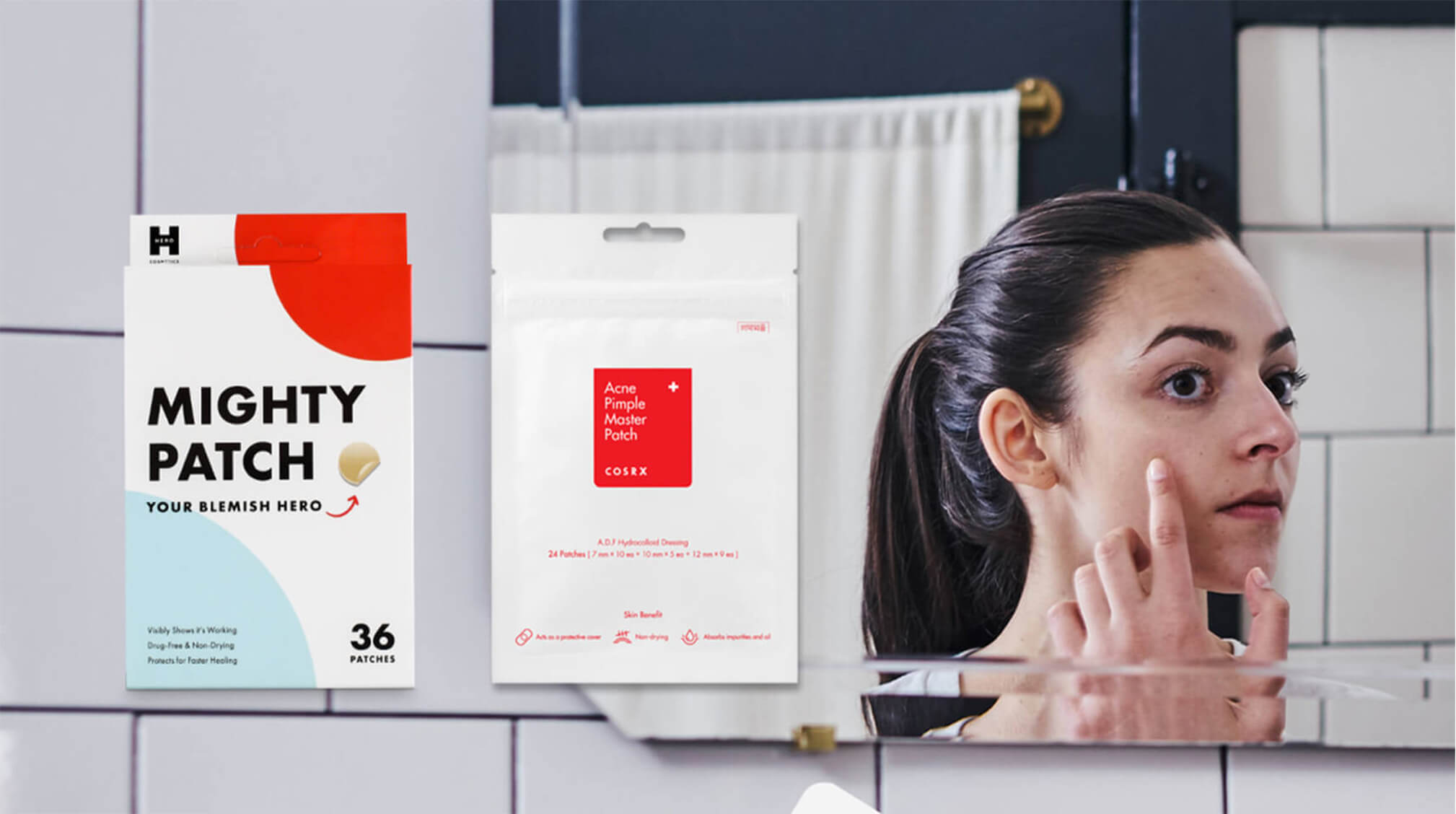 COSRX is a popular K-beauty brand for acne-prone skin, and many people are familiar with their acne patches. One question that we often hear is "How is Mighty Patch different from COSRX Acne Pimple Master Patch?"
Today, we are going to answer that question.
Let's start with the similarities: purpose and key ingredients. The primary ingredient in both patches is hydrocolloid, a substance that forms a gel in the presence of fluid, often used in surgical dressings. The hydrocolloid allows the patch to absorb pus and other fluids from pimples (which is the purpose of both patches - to minimize and heal acne).
RELATED READ: More on Hydrocolloid and How it Works
And that's where the similarities stop. Here are the key differences between Mighty Patch and COSRX:
1. Patch sizes
Each package of COSRX patches includes multiple sizes - 7mm, 10mm and 12mm. However, all Mighty Patches are 12mm. When we were developing and testing Mighty Patch, we tried different sizes, but ultimately came to the conclusion that the majority of pimples do not fit under a 7mm or 10mm patch. I'm sure everyone would prefer that their pimples were that small, but unfortunately, that's not the case.
And since we wanted every patch in the box to be useful, we determined that 12mm was the ideal size for the perfect pimple patch.
2. Stickiness
Mighty Patches are a lot stickier than COSRX (we're not trying to brag, just keeping it real). And for most customers, stickiness is almost as important as effectiveness. After all, nobody wants their acne patch falling off in mixed company (or any company for that matter). Mighty Patch has serious staying power. It won't fall off while you sleep. It won't slide off oily skin. It even stays on during an intense workout!
RELATED READ: What's All the Hype? The Inside Scoop on Why We're Bette
3. Quality control
You may have run into some COSRX patch reviews where customers complain about a weird smell or believe they received a fake product. When there are a ton of resellers and distributors for any product (not just COSRX patches), it's almost impossible to know if you are buying the real deal or a counterfeit copy.
At Hero Cosmetics, we are committed to 100% quality and authenticity in every aspect of Mighty Patch production and sales. When you make a purchase directly from Mighty Patch on Amazon or from any of our authorized resellers, you know exactly what you are getting and don't have to stress about what you might be putting on your skin.
But don't just take our word for it. Check out what Amazon customers have to say about the differences between Mighty Patches and COSRX patches.
"

I've tried Nexcare, MEDca, and Cosrx. But this one [Mighty Patch] has all the best qualities I've been looking for, combined into one!"
"The Cosrx are great, but it comes with 3 different sizes and the smallest size is almost useless to me because my spots are usually larger than that size. The Mighty Patches are pretty similar and only come in one, appropriate size (for me, anyway), so after playing around with lots of these things, I'm going to only buy mighty patches from now on."
"It [Mighty Patch] works, stays on better, and just feels better against the skin compared to the Cosrx."
Have you tried both Mighty Patch and COSRX? Let us know your experience in the comments below!
[[product-ad]]