Why Our CEO Ju Rhyu Is So Excited About Target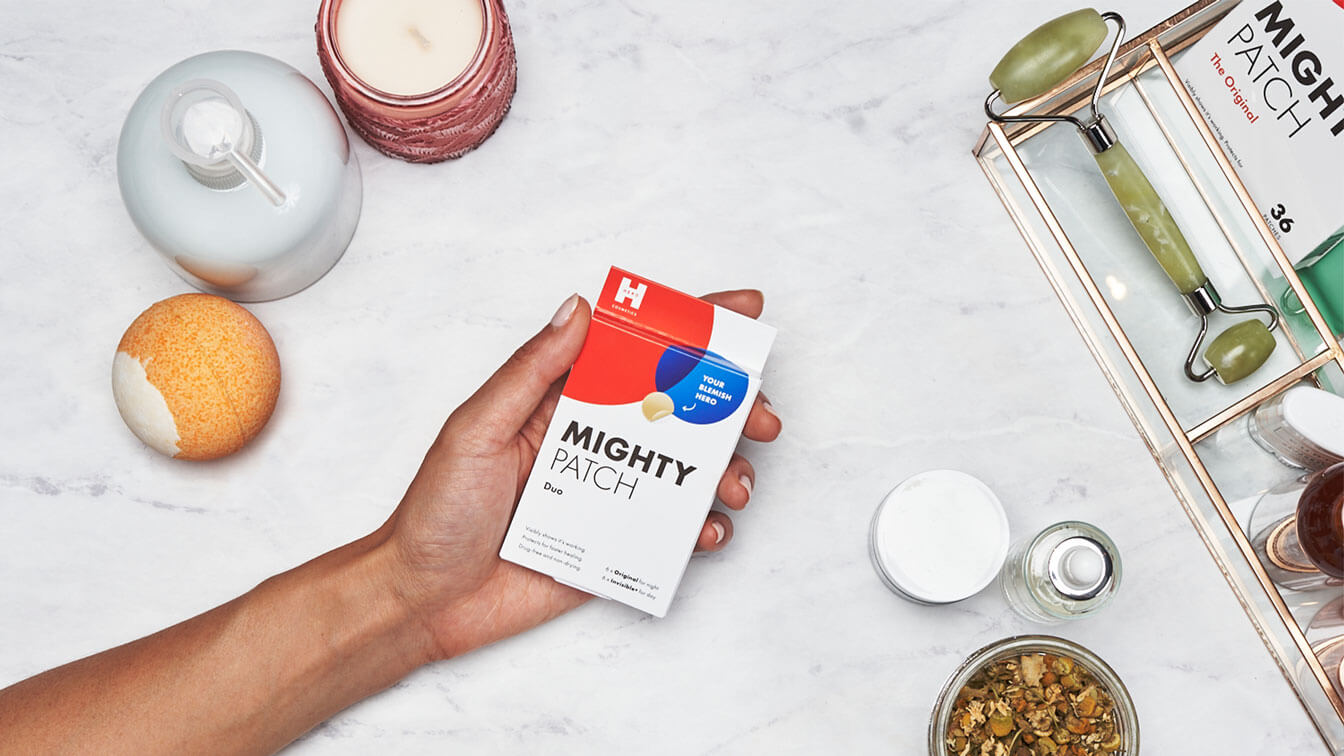 Hello Heroes!
For those of you not familiar with the Hero story, I was living in Seoul, South Korea and struggling with adult acne. It may have been due to stress, environment, air quality, a change in diet or something else, but I kept breaking out! I spotted hydrocolloid acne patches in a store and decided to give them a try. After just one use, I was floored. The patches worked so well, much better than the drying pimple creams I had used in the past. I could visibly see the patch sucking the pus out of a pimple. And the coverage prevented me from touching and picking (cardinal sin, I know, but I can't help it). It was super gentle and non-drying, perfect for my sensitive skin. This patch was the best thing since sliced bread!
Immediately, I wondered why I was just then discovering hydrocolloid patches. Why weren't they more readily available in the U.S.?  And that's when I did some research and decided to create a brand for the U.S. market. More people needed to know about hydrocolloid acne patches and I wanted to make them available to anyone who suffered from breakouts (which is almost everyone).
As we launched Mighty Patch, I wondered if others would agree that hydrocolloid acne patches were a must-have. I started Hero Cosmetics in September 2017 with a single product to test the idea and immediately saw that it was resonating with consumers (you!). Almost two years later, I can't believe how far we've come - from one product to four, not only available online but also in Anthropologie, Urban Outfitters, Free People and Neiman Marcus, just to name a few retailers. Now, I'm extremely excited to announce that Mighty Patch will be available in 1,524 Target stores across the U.S.! 
Our Target launch is a huge step in fulfilling our mission of helping you feel more confident despite your acne. One of our core values is to make our products accessible to anyone who suffers from acne. I've always thought Target would make a dream retail partner because of its reach, consumers and innovative brand curations and we are thrilled to develop this partnership. It's further validation of that one idea from 2017, that people want and deserve a simple, gentle way to clear their breakouts.
I'm so happy that we can share this journey with you. Keep following because we have a ton of exciting things happening behind the scenes!
More soon,
Ju