The Power of Tranexamic Acid for Skin Discoloration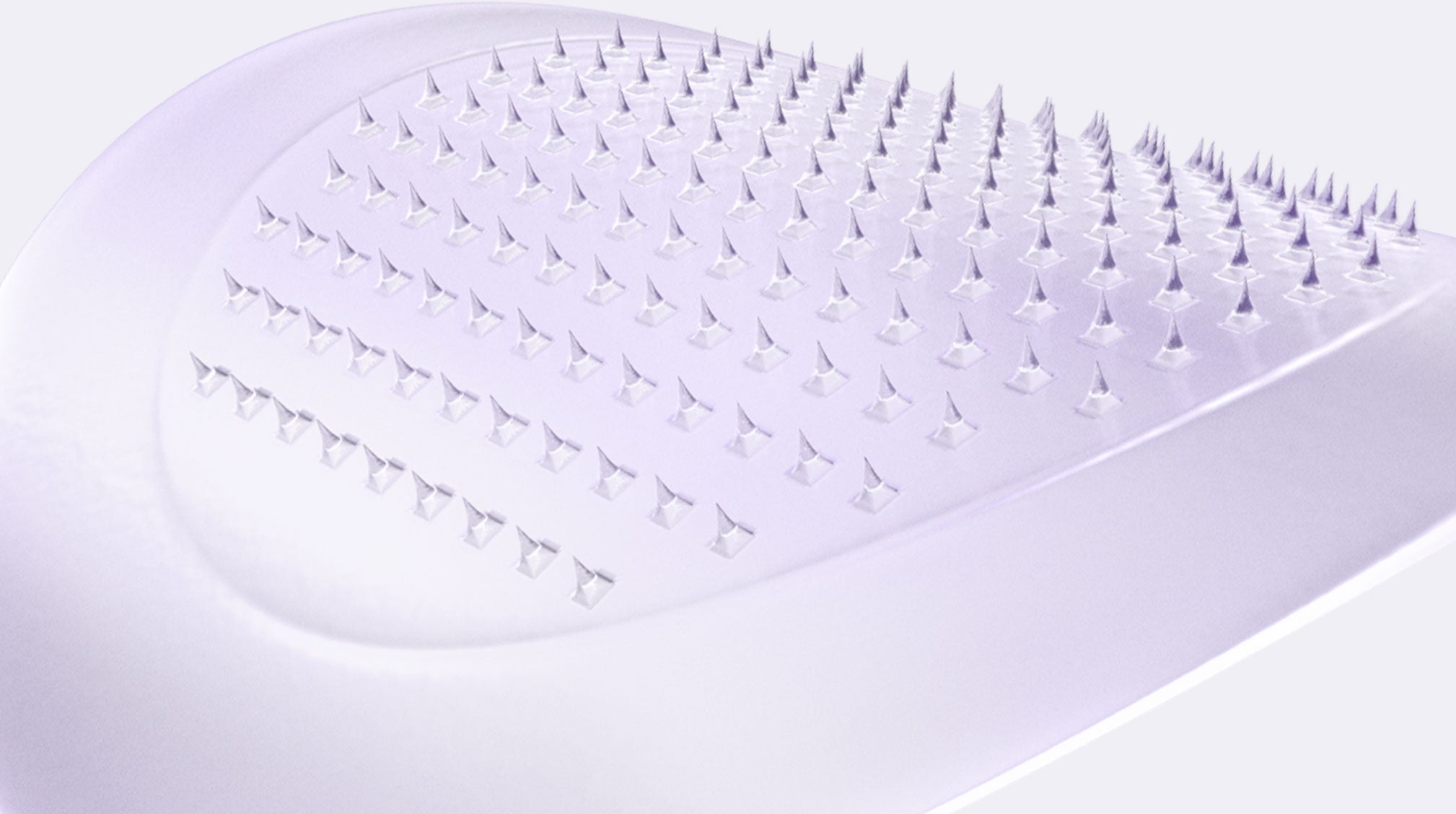 It might be that you've graduated college, landed an amazing job and all of your stress-related acne has melted away. Perhaps your last pregnancy somehow knocked your hormones into place and your skin is the clearest it's been since you were 9. Or maybe you've finally found the ideal skincare routine and pimples are a thing of the past. Whatever the scenario, it's a cause for celebration. Now, onto the next challenge: the acne scars left behind from your battles of breakouts past. 
That's where tranexamic acid comes in, with its pretty amazing ability to eliminate discoloration (including those acne scars).
What exactly is tranexamic acid?
While it's new to the skincare scene, tranexamic acid (a synthetic derivative of the amino acid lysine) has been used by doctors since the 1960s to treat excessive blood loss from surgery, trauma, childbirth, dental procedures, nosebleeds and heavy menstruation.
A few years ago, dermatologists began using tranexamic acid as a treatment for melasma, the patchy brown skin discoloration that occurs on the face. While there are a few studies showing promising results in using tranexamic acid to reduce skin pigmentation, the treatment has not yet been verified in any major trials. 
How does it work?
Scientifically speaking, tranexamic acid prompts a specific anti-inflammatory action: inhibiting the tyrosinase synthesis in melanocytes. This ultimately reduces the production of melanin, the pigment that makes our skin darker and can cause discoloration. The chemical reaction not only prevents future pigmentation, but also minimizes existing pigmentation, including post-acne marks. And as an added bonus, tranexamic acid helps to calm the skin and restore its barrier.
Who should or shouldn't try it?
Tranexamic acid is generally safe for all skin types, but people with extremely sensitive skin or eczema should do a patch test on the inside of their wrist before use. 
Women who are pregnant and nursing often experience dark spots and discoloration due to an overproduction of melanin (AKA the mask of pregnancy). While tranexamic acid can help reduce this discoloration, be sure to consult your doctor about pregnancy-safe skincare before giving it a try.
RELATED READ: What to Expect While You're Expecting: Acne Version
How can I use tranexamic acid?
Unlike some acids and skincare ingredients, tranexamic acid's gentle nature allows you to combine it with other skincare ingredients for maximum results. Some dermatologist-recommended combo treatments and products include: retinol, chemical peels, vitamin C or kojic acid. Products containing tranexamic acid are often recommended after laser skin resurfacing because it decreases the skin's sensitivity to UV rays.
Since it's a relatively new ingredient, there aren't a ton of tranexamic acid products out there just yet. However, we've recently added to our new Mighty Patch Micropoint for Dark Spots!
Meet Micropoint for Dark Spots 
Our new microneedle needle patch is unlike any other hyperpigmentation treatment you've tried. It's a powerful post-blemish patch that uses 173 dissolving Micropoints to deliver an advanced combo of brightening ingredients. And it's going to change your post-pimple skincare routine for good. Along with brightening ingredients like niacinamide, vitamin C, and beta-glucans, tranexamic acid does the most in preventing future dark spots and reducing existing ones. 

For noticeably brighter skin, patch any dark spots on your face 1-2 days after extracting a blemish. Simply cleanse and dry skin, place the patch on the dark spot and press down for 15-30 seconds. Remove after 6 hours and repeat every 2-3 days until it visibly vanishes the dark spot and smooths uneven tone and texture.
[[product-ad]]