The Next-Gen Nose Strip Is Here: Introducing Mighty Patch Nose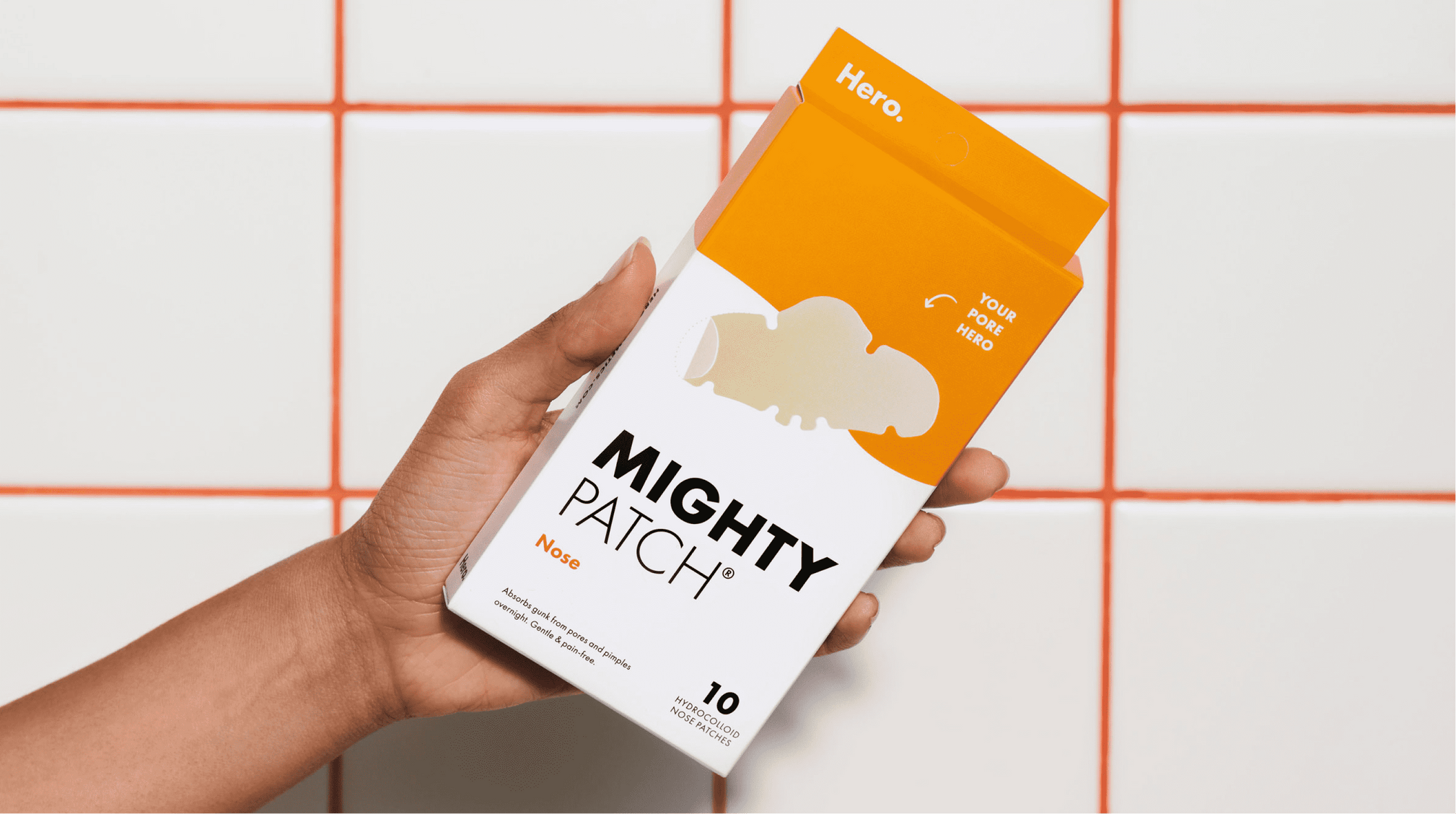 #porestrips — They've probably been on your nose or in your FYP at some point. And they are a quick blackhead fix that's crazy satisfying to use. You're basically ripping away all the pore-clogging dirt and buildup from your nose, and you can actually see it on the strip. So what's the problem? The rough ripping part. The removal of traditional pore strips can be abrasive (like actually hurt), make pores look bigger, cause red patches and trigger skin irritation, especially if you have dry, sensitive or acne-prone skin.
Your pores (and skin) deserve better. That's why we're excited to announce our latest launch — Mighty Patch Nose. We took all the gunk-absorbing power that you already know and love in Mighty Patch and shaped it into a flexibly thin, XL size that's designed to hug your nose contours. Pores clearer. Skin safe. Zero ripping required. 🙌
Pore strips vs Nose Patch: A cheat sheet
How it works on an oily nose and clogged pores
If you're new to Mighty Patch and just arrived here by googling "why is my nose so oily?" here's a quick rundown on how hydrocolloid works. The only ingredient in Mighty Patch Nose is 100% pure medical-grade hydrocolloid. This naturally fluid-absorbing gel traps oil and pimple gunk that is inside pores without drying out or damaging skin.
Because the hydrocolloid patch is clear, you can actually see the pus and oil coming out of your pores. About six hours later, the patch will turn white and you know it worked. Without any picking, squeezing or ripping (ouch), pores look clearer and tighter and pimples look flatter. How clear and tight, you say? Mighty Patch Nose is clinically tested to reduce the appearance of oil by 66%, pores by 38%, and pimples in just 6-8 hours.
RELATED READ: How to Use a Pimple Patch
How is Mighty Patch Nose different from all of the other Mighty Patches?
Mighty Patches are always made with medical-grade hydrocolloid, which is safe for all skin types. Mighty Patch Nose is an ultra-thin, XL patch with a unique shape that is designed to fit the contours of the nose in order to help with a few specific skin symptoms:
Oily t-zone area (the forehead and nose)
Skin that's prone to blackheads
Pimples or whitehead bumps on/around the nose or in the side creases of the nose
Mighty Patch Nose in your routine
You can use Mighty Patch Nose anytime you'll be chilling at home for six hours (or somewhere you don't mind rocking a big patch on your nose during the day), but we like to apply them overnight after cleansing and wake up to a gunk-filled patch and clearer nose.
Start with clean, dry skin. If you really want to get rid of some serious pore gunk, use an exfoliating cleanser to loosen up the dirt and oil that's clogging your pores. Apply the patch and leave it on for six to eight hours. Once it turns white, you know it's absorbed all of the gunk. Now comes the fun part – peel it off (completely painlessly) and admire your clearer, tighter looking pores. Gentle? 100%. Non-drying? Yup. Effective? Absolutely. Try Mighty Patch Nose >>