The Ayurvedic Inspiration Behind Lightning Wand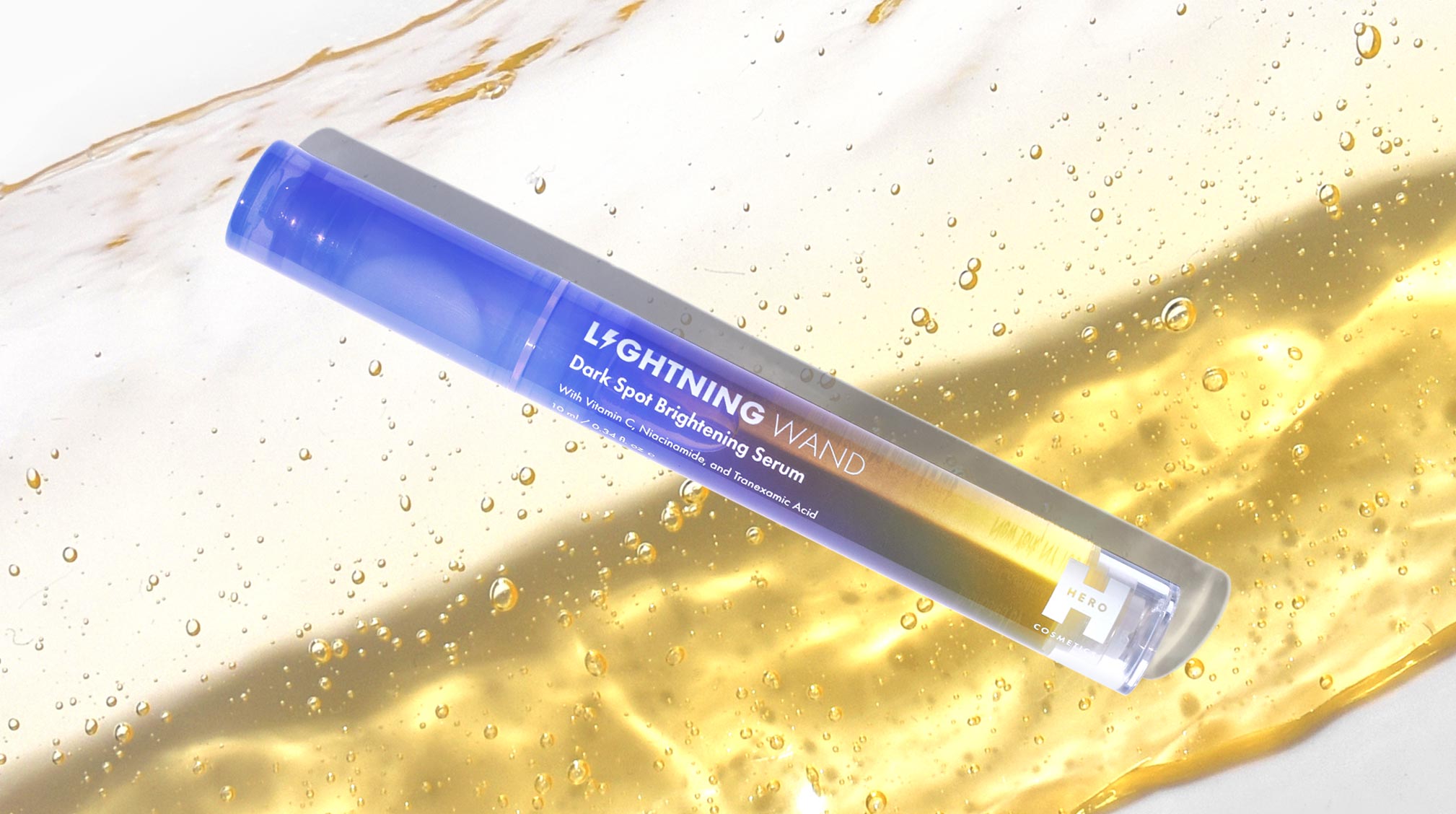 After a pimple, your skin is a bit off-kilter. There are flaky pieces of dead skin. Reddish or dark spots (post inflammatory erythema or post inflammatory hyperpigmentation, if we want to get technical). And when you look in the mirror, you just don't get that relieved feeling that the breakout is over.
We created Lightning Wand to bring balance back to your post-pimple skin and brighten the dark spots left behind after a breakout. As we developed a gentle formula that could help restore the skin's natural balance, we were inspired by Ayurveda, the holistic approach to healing that originated in India more than 5,000 years ago. Ayurvedic beliefs are centered around the idea that plants are the key to unlocking your body's natural potential for healing. 
In our quest to naturally balance post-breakout skin, we integrated some of the common skincare elements and ingredients of Ayurvedic treatment and healing. There are no harsh ingredients in Lightning Wand. In fact, all of the ingredients lean toward natural and many of them borrow from the plant-based healing principles of Ayurveda. Ahead, we break down four Lightning Wand ingredients inspired by natural Ayurvedic beauty practices.
RELATED READ: Post-inflammatory Erythema: The difference between PIH and PIE
Pigment-policing licorice root extract
Sourced in Asia from the root of Glycyrrhiza Glabra, licorice extract has long been used in Eastern cultures as a natural brightener for dull or uneven skin tone (and it's also the source of black licorice candy!).
How does it work in Lightning Wand?
Licorice root minimizes the production of tyrosinase, or the enzyme that prompts excess melanin (skin pigment) to form after a breakout. The extract also contains liquiritin, which helps to disperse and reduce the amount of existing melanin in the skin. In other words, licorice extract directly targets dark spots and helps keep your skin bright. Licorice also contains flavonoids, which are antioxidants that help neutralize the free radicals that age and discolor our skin.
Pollution-protecting gardenia florida extract
Gardenia florida is an evergreen plant native to Asia, Africa, the Pacific Islands and Madagascar. Like licorice root extract, its high concentrations of flavonoids and other antioxidants (including the beauty editor fave ferulic acid) protect your skin from free radicals and can also help refresh, revive and brighten damaged skin.
How does it work in Lightning Wand?
Free radicals in the form of UV radiation and pollution can lead to or worsen hyperpigmentation, especially sunspots. Antioxidant-loaded Gardenia florida fruit extract works to keep your skin fresh, bright, and healthy-looking.
Naturally brightening turmeric
For thousands of years, turmeric has been used in traditional Ayurvedic medicine and skin care for its antimicrobial and antibacterial properties. Turmeric is the underground root stem of the leafy Curcuma longa plant (which is a form of ginger). Native to India, turmeric's ability to soothe detoxify and exfoliate skin can help rejuvenate your skin and naturally brighten uneven skin tone. It also happens to be one of the hottest ingredients of 2020.
How does it work in Lightning Wand?
First, turmeric is a natural brightening agent, which is magnified when it's combined with powerhouse brighteners like tranexamic acid and acetyl glucosamine. Second, the active ingredient in turmeric — curcumin — has a powerful skin-energizing effect. These two actions combine for a dark spot treatment that exfoliates and minimizes the raised texture of acne scars, plus brightens hyperpigmentation at the same time.
Smoothing and soothing willow bark extract
Derived from white willow trees, willow bark extract contains the anti-inflammatory salicin, a type of salicylate. Salicin can be chemically oxidized to yield salicylic acid, the go-to beta hydroxy acid (BHA) for treating breakouts and blemishes. In its natural plant form, willow bark extract is can help to clear pores and improve the look of breakouts.
How does it work in Lightning Wand?
High antioxidant activity helps fight the free radicals that cause spots and uneven skin tone. And, back to those flavonoids again, they help with texture issues, smoothing post-blemish bumps. Overall, willow bark skin benefits leave you with smoother, glowier skin, which is something we all deserve after a breakout!
Try the dark spot brightening serum that really works — no dangerous ingredients like hydroquinone required >>