Not Your Mom's Exfoliant: The Only Cleanser You Need to Get Baby Smooth Skin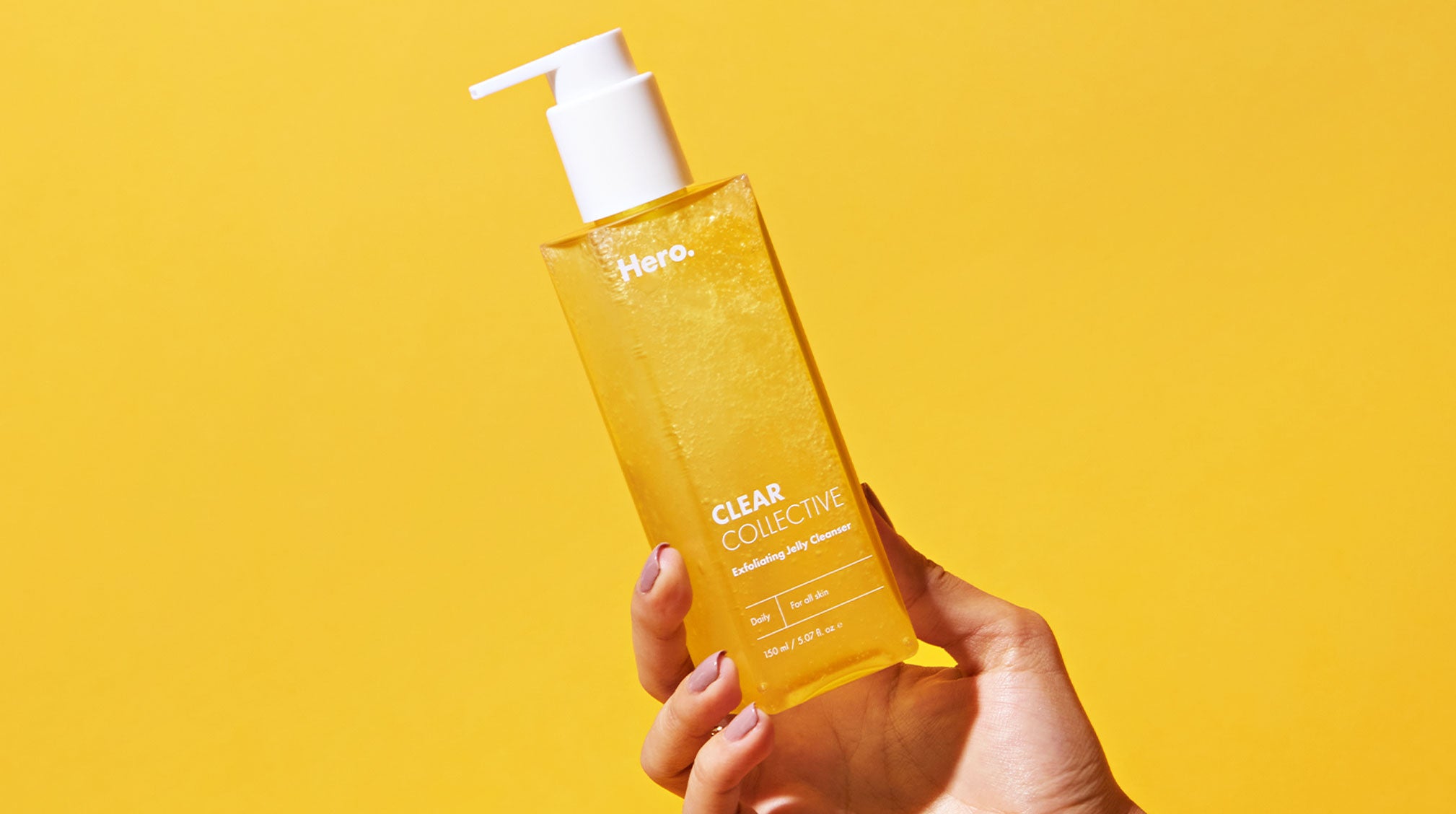 There's a good reason that it's nearly impossible to resist touching a baby's face. Sure, it's partly because those chubby cheeks are so adorable, but it's also because their skin is so unbelievably smooth. And who doesn't want their face to feel that soft and smooth again?
Back in the day, a certain fruity facial exfoliating scrub was on vanities or in showers everywhere. That baby-smooth feeling after a wash and pat dry was lauded by teens, women and beauty editors alike. However, it didn't come without a cost. The face scrub used crushed walnut shells to slough off dead skin and unclog pores, an ingredient that is way too harsh for the sensitive skin on our faces.
Why you shouldn't use that scrub anymore
Any scrub that contains large, rough particles (think ground-up shells, pits or rocks) as physical exfoliants has the potential to cause micro-tears in the skin's surface. Those tiny tears eventually weaken the skin's barrier and can result in dry, flaky patches, redness, and the loss of a healthy glow. However, not all exfoliating scrubs damage the skin. Read on to find out how to exfoliate skin, what physical exfoliants are safe for everyday use, and how physical and chemical exfoliants can work together to reveal baby-soft skin — without the damage.
How to exfoliate your face with physical exfoliants
Let's talk about a physical exfoliant that helps remove dead skin cells without harsh scrubbing: konjac jellies. Konjac is a plant with a starchy root (similar to a potato), typically found in Asia. Chock full of vitamins A, B1, B2, B6, B12, C, D and E, the plant has long been used for health, wellness and skincare purposes in Asian cultures.
Grinding down dry konjac produces flour that can be turned into a jelly, which is one of the ingredients in our Clear Collective Exfoliating Jelly Cleanser. The jellies don't actually scrape the skin like many exfoliants do, so they are 100% safe for sensitive skin and daily use. Just think about whether you would rather rub crushed up walnut shells or ground up potatoes on your skin — there's a big difference between the two ingredients, right?
RELATED READ: The Best Face Wash for Oily, Blemish-Prone Skin Is Actually Made With Jellies
The collective power of physical + chemical exfoliants
How often should you exfoliate? Every day, with the Exfoliating Jelly Cleanser! First, it removes dirt, impurities and makeup with sulfate-free surfactants. And we just covered how it gently exfoliates dead skin cells with konjac jellies. But its skin-smoothing power doesn't stop there. The Exfoliating Jelly Cleanser also contains chemical exfoliants to visibly brighten and resurface skin:
Glycolic and mandelic acids are Alpha Hydroxy Acids (AHAs) that prompt dead skin cells to shed naturally, so your complexion looks instantly fresher and brighter.
As the natural source of the Beta Hydroxy Acid (BHA) salicylic acid, willow bark extract helps to unclog pores and calm skin that appears dry, red or irritated.
Gluconolactone is a polyhydroxy acid (PHA) that evens out tone and texture without irritating sensitive skin. And bonus — it's also a humectant, which means it helps to hydrate skin too.
It's the best facial cleanser for everyday use
Since teeny-tiny konjac jellies are not the same as walnut shells or other harsh exfoliants of the past, the Exfoliating Jelly Cleanser is totally safe for daily use. The gentle physical and chemical exfoliants won't strip skin of its essential barrier, but they will leave your pores feeling free and your skin velvety soft — even before moisturizer!