New Mighty Patch: Because Pimples Don't Just Happen At Night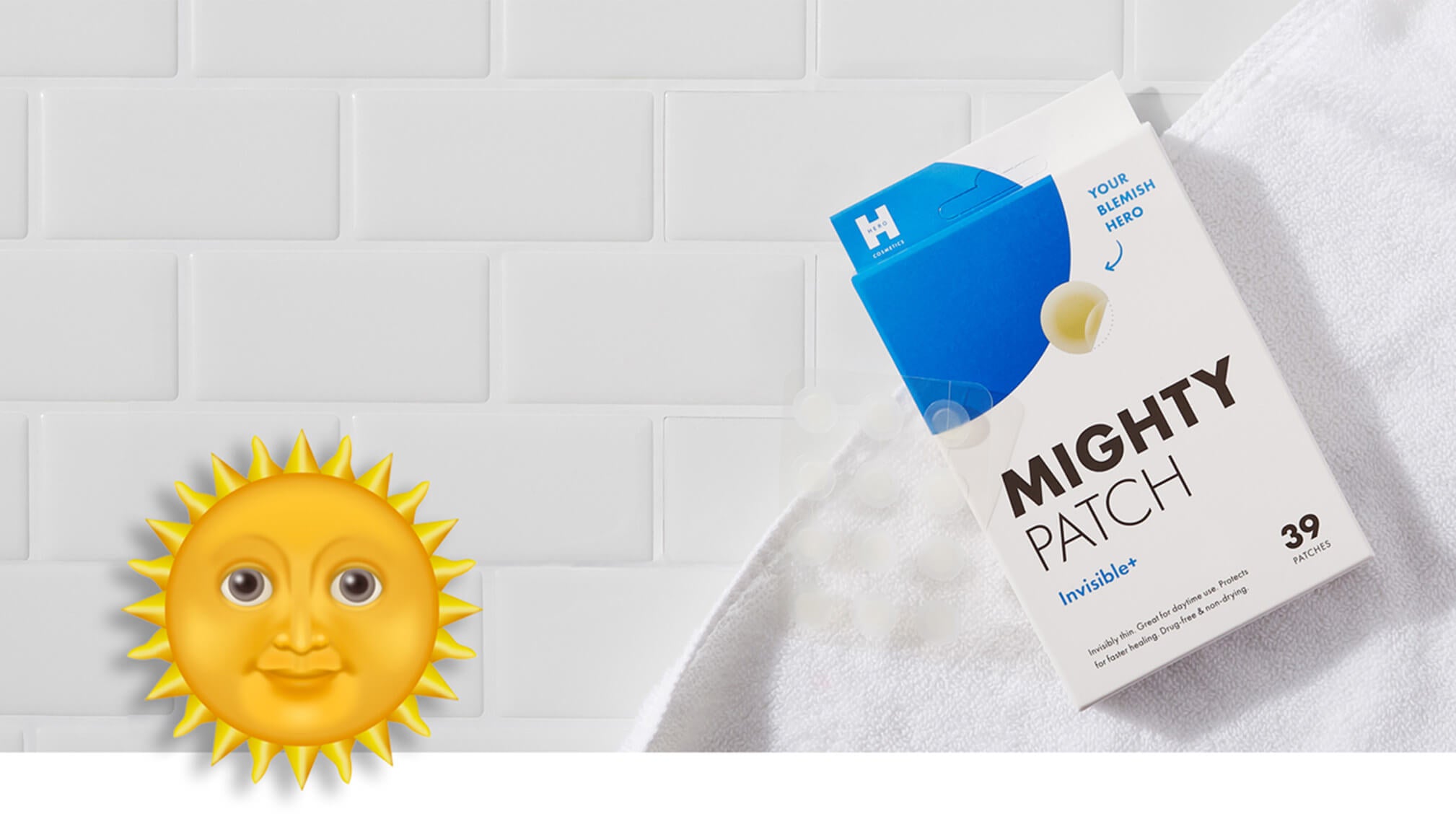 If you're already a Mighty Patch user, you may be wondering why we would mess with a good thing. So let's get that straight right away. The new Mighty Patch Invisible+ has the same exact pus-absorbing power that you already know and love. It's just more invisible (hence the name).
We listened to what our customers had to say - what they love about Mighty Patch and how they are using it. And when we realized that most of you are wearing your patches at night, it made us wonder what happens the other 18 hours of the day. Because we all know that pimples pop up anytime, anywhere, and usually, whenever they are the absolute last thing you want to see in the mirror.
At Hero Cosmetics, one of our goals is to help you feel really good about your skin. So if you're worried about how an acne patch looks on your skin while you are out and about, it kind of defeats the purpose. That's exactly why we knew we had to create a Mighty Patch that you can wear during the day without feeling self-conscious.
We are thrilled to introduce you to Mighty Patch Invisible+.
Invisible+ still provides the same amazing results, sucking all of the pus and fluids out a pimple in a matter of hours. The ultra-thin patch has tapered edges that blend into your skin for a practically invisible finish. Like invisible enough that you could look in the mirror (or your phone camera) and not notice it's there.
Here's how to wear it (and maximize its invisibility):
Cleanse skin, apply toner, let skin dry, and apply a Mighty Patch Invisible+ to affected area.

Finish the rest of your regular skincare routine.

Dab a bit of concealer on the patch to hide any redness (

more on how to wear acne patches during the day

).

Use a beauty blender or sponge to blend or smooth the concealer.

Go about your day.
Each pack of Invisible+ contains 39 patches in two sizes - 12mm and 10mm - so no matter what sort of pimple you have, we've got you covered (literally).