Meet the Dream Sunscreen For Acne-Prone Skin: Superlight Sunscreen ☀️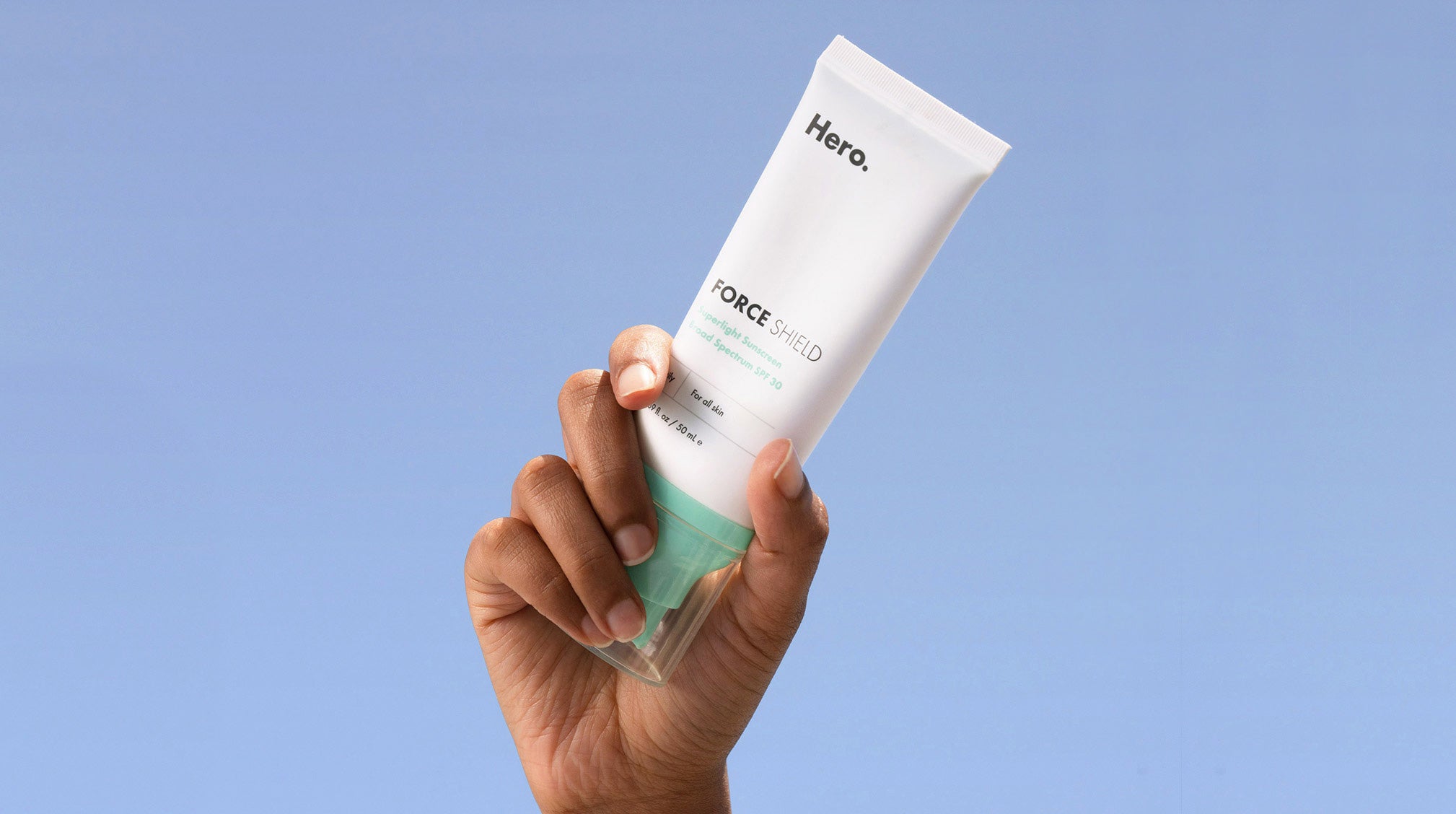 While we all know the golden rule of skin care — wear sunscreen every single day — it's not typically the highlight of most routines. After all, nothing dims a summer glow quite like pasty-white SPF, an oh-so-greasy finish that seems to enlarge pores and highlight redness, or the breakouts that can happen after using a thick sunscreen.
We're here to save your glow this summer with sun protection that you'll actually want to use: Superlight Sunscreen SPF 30 ☀️
Formulated for acne-prone skin, our BRAND NEW gel-cream sunscreen delivers weightless protection and lightweight hydration in a sheer green tint that neutralizes redness.
Specifically designed for acne-prone skin
No heavy, pore-clogging sunscreen here. But it's not just the airy-light texture and non-comedogenic, dermatologist-approved formula that makes Superlight Sunscreen ideal for anyone that experiences breakouts (which is basically everyone). The sheer green tint seamlessly blends into skin to visibly balance the redness that often accompanies acne and post-pimple skin.
Plus, less is almost always more when it comes to acne care, and the smooth, breathable finish doubles as a makeup-gripping primer. You can simplify your routine with one less product when your sun protection actually makes your skin look good!
Protects your skin + marine life
The sun emits two types of UV rays — UVA and UVB. Both can be damaging to your skin and play a part in skin cancer. UVB rays primarily reach the outer layer of skin, causing sunburn. UVA rays penetrate the deeper layers and can accelerate signs of aging, like fine lines and wrinkles.
The zinc oxide in Superlight Sunscreen protects your skin from both UVA and UVB rays. And its 100% mineral formula means that it's made without oxybenzone and octinoxate (chemicals that cause bleaching and damage to coral reefs).
How to use Superlight Sunscreen
Simply smooth the SPF on skin in the AM as the last step of your skincare routine. Since it also works as a light primer, you can apply it before your makeup. Reapply every two hours (or after swimming or sweating). Feel free to use Superlight Sunscreen anywhere on your body, especially areas like the chest and ears that are super susceptible to sunburn!
The final piece of the skin barrier protection puzzle
Together with the Superfuel Serum Stick and Supercharged Reset Mist, Superlight Sunscreen completes the Hero Force Shield collection for skin barrier protection. All day, every day, our skin barrier (or outermost layer of skin) is bombarded with toxins and irritants like UV rays, blue light, perspiration, dust and pollution.
Reset with the Balance Duo
Your daily duo designed to give your skin an instant reset, wherever life takes you. Through bacteria balance, moisture barrier protection, and calming hydration, Force Shield takes a holistic approach to microbiome health.
Think of Force Shield as on-the-glow routine defensors that help skin tackle these everyday impurities to stay balanced and healthy.
Use them anytime and anywhere your skin barrier needs a little extra TLC. Keep the good vibes going with Force Shield ✌️ 😉
[[product-ad]]