If You Have Oily, Combination or Acne-Prone Skin, This Ingredient Should Be in Your Toner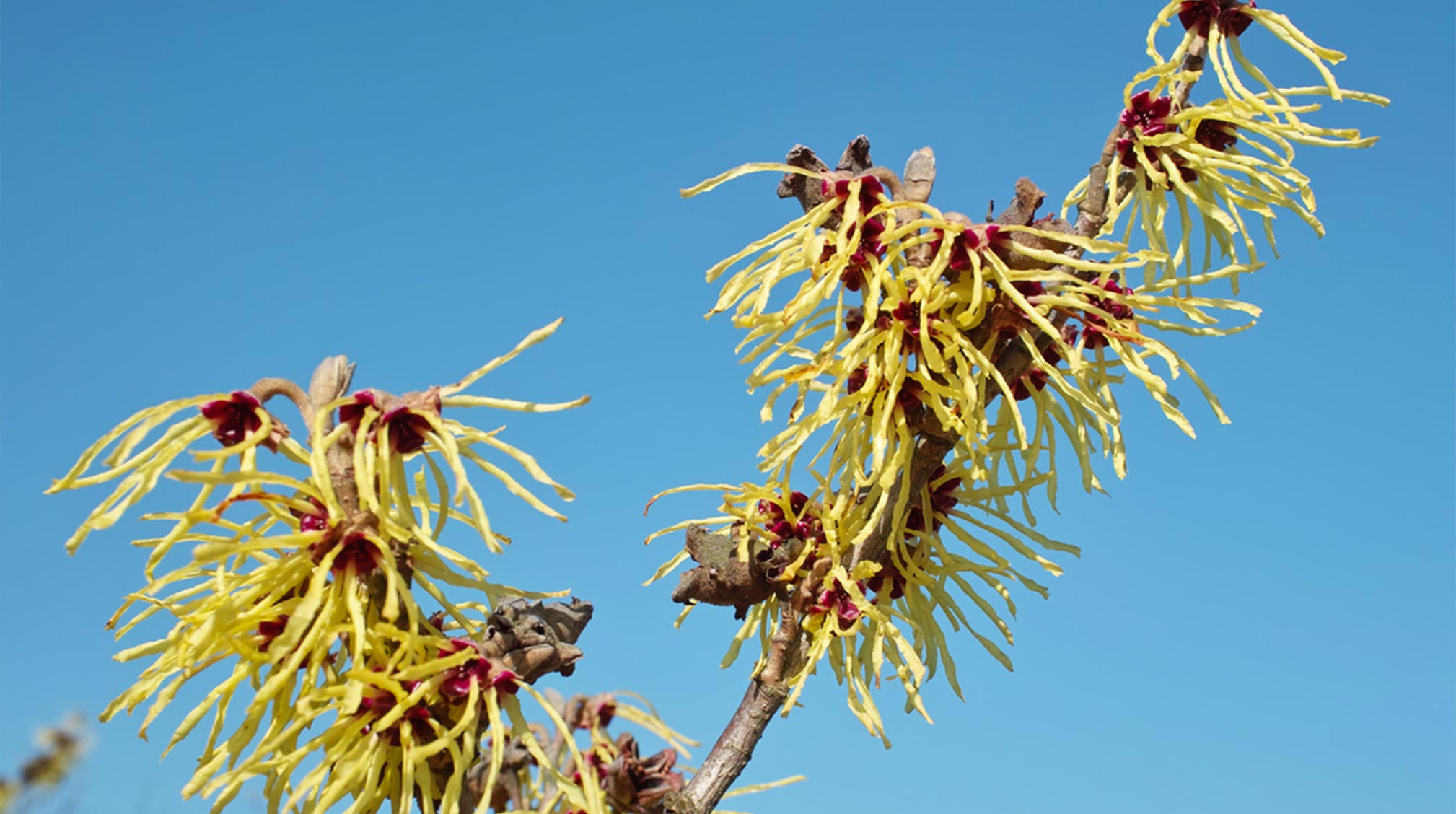 Witch hazel is back, baby. And that's a good thing.
After years of overuse or incorrect use, this plant-derived astringent got a bad rap as being drying or stripping to the skin (hence all the witch hazel controversy on TikTok). However, it's actually the alcohol that is sometimes found in witch hazel products that can cause side effects like dryness and irritation.
The real truth about witch hazel? When it's extracted without alcohol and formulated with hydrating ingredients, it can be an amazingly beneficial ingredient for anyone looking to manage excess oil, minimize pores and boost their natural glow.
Below, we cover what witch hazel is, who should use it in their facial skincare routine and what to look for on the label to get the maximum benefits the ingredient has to offer.
First, what is witch hazel?
Witch hazel is a botanical extract derived from the Hamamelis virginiana plant, found primarily in North America. During the extraction process, many skincare companies used to distill the witch hazel plant with denatured alcohol (ethanol). The witch hazel plant itself does not contain any alcohol; its astringent properties come from tannins.
What are the benefits of witch hazel?
Native Americans used the leaves and bark as a natural treatment for inflammation, rashes and irritation. Today, witch hazel is commonly included in toners and shampoos to:
Cleanse skin — If your face-washing session wasn't 100% effective, witch hazel can help to purify skin and get rid of any dirt left behind.
Absorb oil — On your face, on your scalp or even on your back, witch hazel helps remove excess sebum to keep oily skin at bay.
Tighten pores — Witch hazel temporarily decreases the appearance of pores, so skin looks smoother.
Relieve inflammation and redness — The ingredient's anti-inflammatory properties can help alleviate redness and swelling related to acne or other conditions.
RELATED READ: Say Goodbye to Grease. 7 Tips for Tackling Oily Skin
When can witch hazel be bad for skin?
The short answer: when it is formulated with alcohol, which can strip skin of its natural oils and break down the moisture barrier.
When shopping for witch hazel toners, avoid products that have alcohol or ethanol in the ingredient list. Instead, seek out hydrating options that pair witch hazel with more nourishing ingredients, such as hyaluronic acid, green tea water, aloe vera and glycerin. These essential skin soothers help to balance out the drying properties of witch hazel.
And while witch hazel is safe for most skin types, anyone with extremely dry or sensitive skin should ramp up usage of new products that contain the ingredient. Start with once every other day and gradually increase frequency after you see how your skin reacts.
A witch hazel facial toner that's ultra-hydrating and skin-perfecting
In Balancing Capsule Toner, a unique combo of witch hazel and zinc PCA work together to reduce shine and tighten pores. But that's just the beginning of the skin benefits for this alcohol-free, toner-serum hybrid. Eight types of hyaluronic acid + teeny tiny oil capsules.deliver and seal in intense moisture, while green tea water calms skin. The result? Bouncy, velvety-soft skin that's ready for anything. See the benefits of witch hazel IRL >>