DIY Spa Day: 7 Derm-Recommended Skincare Rituals for Acne-Prone Skin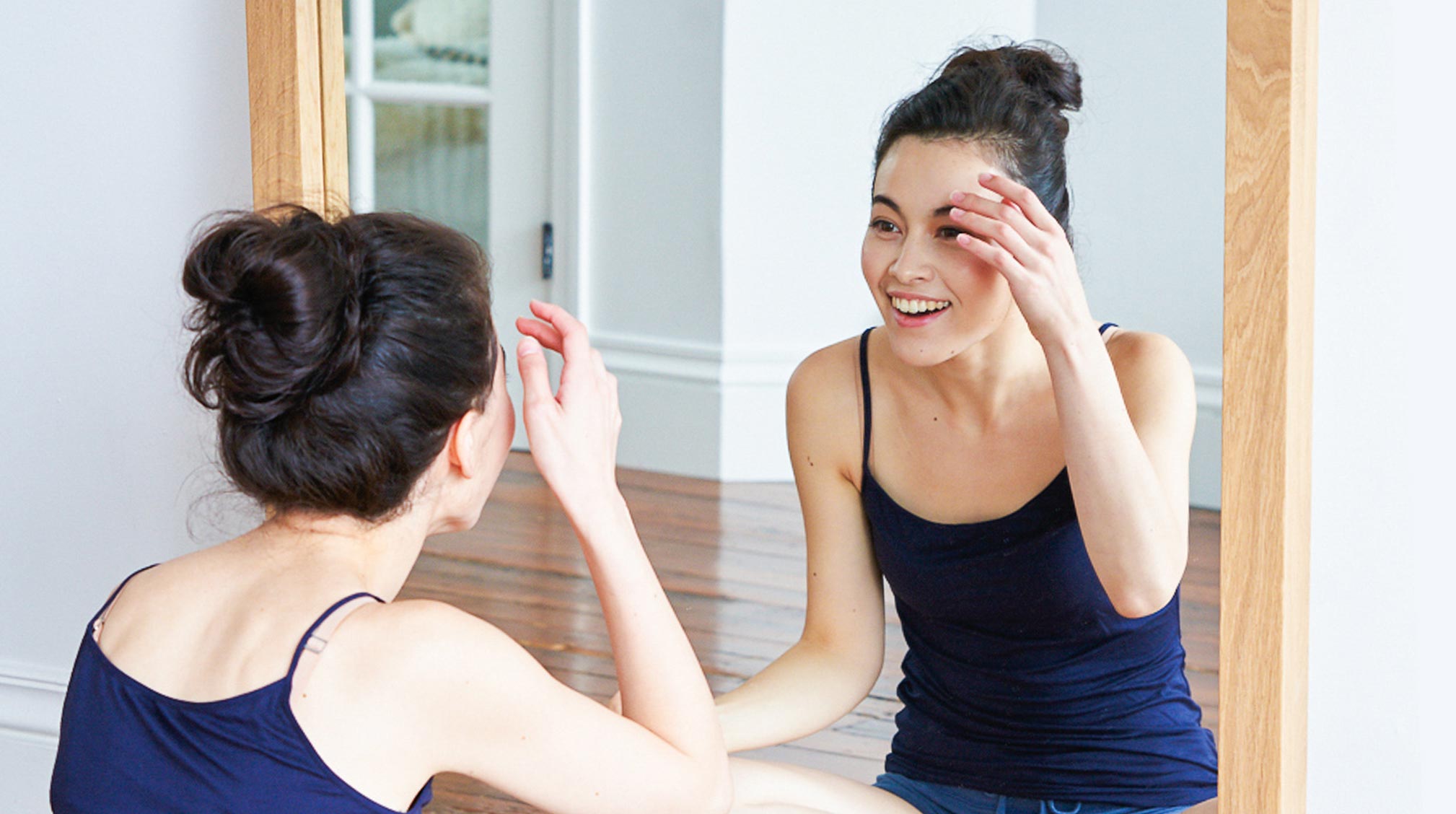 In the past, going out and spoiling ourselves with a skincare treatment or a facial was something we looked forward to. These days, due to quarantine, many of us are skipping out on that luxury in the name of health. The good news is that you can still get your spa on at home and maintain your skin glowy and clear. To help with that, we speed-dialed a couple of dermatologists to get the scoop on what daily at-home skincare rituals they recommend for acne-prone skin. Consider this your step-by-step guide for the ultimate DIY spa day at home.
Ritual #1: Cleanse your face
Washing our faces is more important than ever right now. Maskne or mask acne is real, my friends. "Between changes in our environments and staying safe by wearing masks, it is important to use a gentle cleanser daily or twice daily," says board-certified dermatologist and dermatologic surgeon Rawn Bosley, MD. "Cleansing the skin removes excess oil and pollutants from the skin, which can contribute to the skin's breakouts and irritation."
Pro Tip
For acne-prone skin, double-board certified dermatologist Brendan Camp, MD, recommends opting for a cleanser with active ingredients such as salicylic acid or benzoyl peroxide.
Ritual #2: Exfoliate 1-2x weekly
Clogged pores be gone. Exfoliation is here to the rescue. Both Dr. Camp and Dr. Bosley say exfoliating is a must-do skincare ritual for reducing the risk of breakouts, removing dead skin cells and revealing healthy, glowing skin underneath. Exfoliating two to three times a week should suffice. You don't want to go overboard as dry, compromised skin can become acne-prone.
Ritual #3: Treat your skin with retinoid
If you have acne-prone skin, you should definitely incorporate treatments into your daily home spa session. Retinoids are one of the coolest kids on the acne treatment block and with good reason. "They regulate skin cell turnover and prevent the formation of clogged pores," Dr. Camp says. "Long-term use of retinoids can also help address features of photoaging, such as fine lines and dark spots."
Pro Tip
This is also a great time to pop a Mighty Patch on a zit or whitehead. It will magically suck out all the gunk from the blemish while you sleep. You will quite literally say to yourself, "I woke up like this" when you check out your clear skin in the mirror the next morning. Then dab a little Rescue Balm over the spot to speed up the recovery time, and you're good to go.
Ritual #4: Get your mask on
Skincare mask, that is, not the ones you wear out in public. Masks are more of an occasional treat versus a daily ritual but essential nonetheless. Doing a mask will satisfy the craving for a skincare indulgence and give you all the home spa vibes. Dr. Camp says masks can help tackle skincare issues such as dryness, dullness, discoloration, or clogged pores. He recommends clay masks in particular because they suck out oils and dirt from your pores.
Ritual #5: Moisturize to calm skin
Oil-free moisturizers are your skin's BFF. "Moisturizers can help repair the skin barrier and reduce risk of irritation from masks," Dr. Bosley says. "Moisturizers containing ingredients such as niacinamide, hyaluronic acid, and ceramides are helpful by reducing inflammation and maintaining skin hydration."
Ritual #6: Don't forget the SPF
Although you're likely spending more time indoors these days, wearing your SPF is still relevant. "We are still exposed to light sources from windows and also from our computer and cellphone screens," Dr. Bosley says. "Visible lights such as blue light can be damaging to the skin. The use of broad-spectrum SPF can protect the skin from a wide range of ultraviolet and visible lights."
RELATED READ: The Truth About Wearing Sunscreen Indoors
Ritual #7: Clean, clean, clean
The surfaces that we touch and are exposed to daily can hold lots of oil and dirt, which can lead to breakouts. So although cleaning may not exactly be a skincare ritual per se, it's definitely essential for maintaining clear skin. "Our pillowcases, headphones, couches, and hands are examples of items that contact our skin and contribute to acne formation," Dr. Bosley says. "Regularly cleaning these types of items can go a long way in keeping our skin away from harmful dirt and oil."
---
The Takeaway
Quarantine or not, skincare rituals are always super important. They are not just good for your skin. They're also great for your mental health. Dr. Camp says, "research suggests that keeping routines reduces stress levels, so don't let your skincare slide while working from home." You heard the doc.
[[product-ad]]