When More *Is* More: Introducing Mighty Patch Face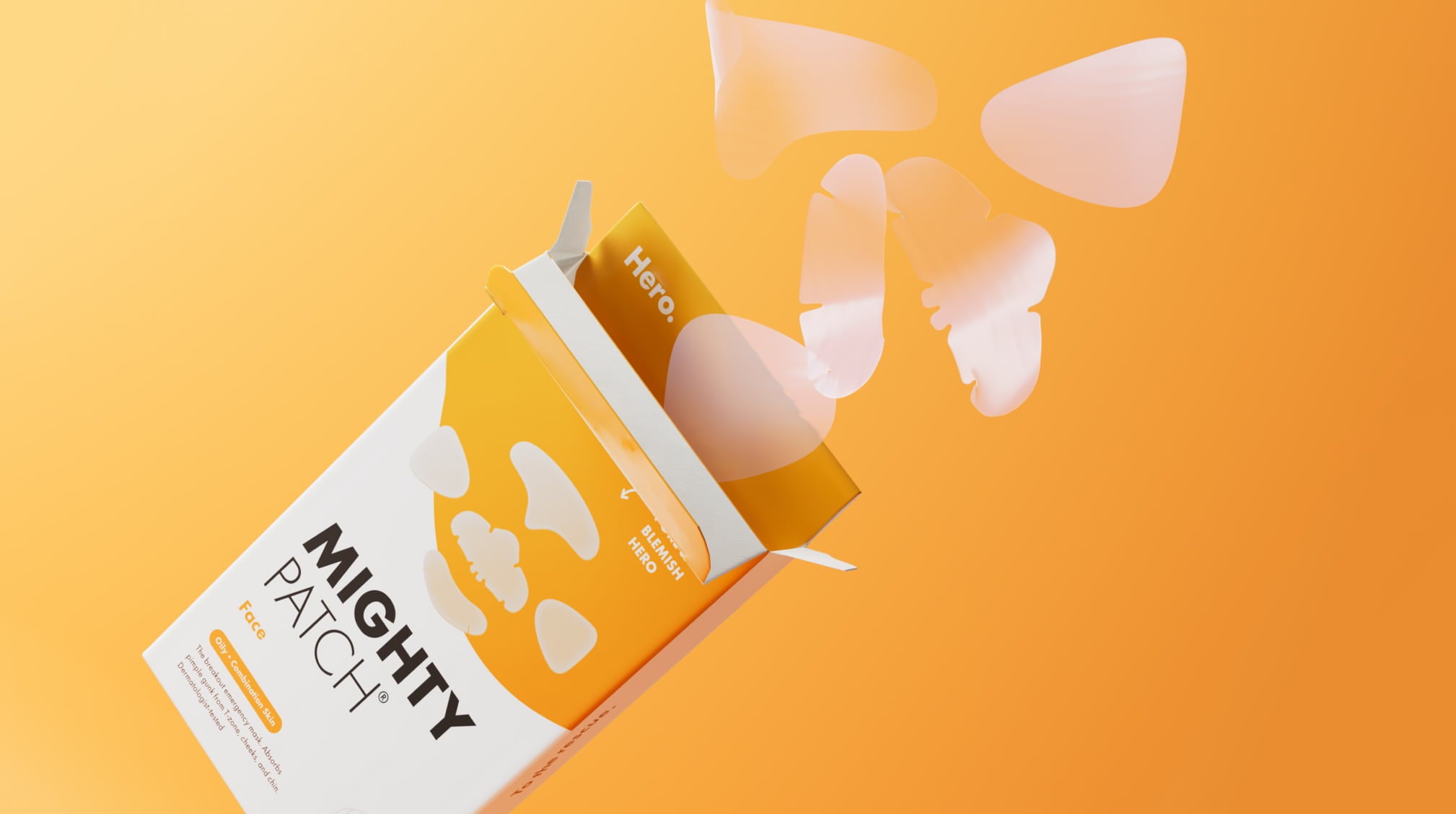 On April 1, we announced an epic launch: a full-face hydrocolloid patch. But, when we later posted that it had been an April Fool's joke, Hero fans everywhere were heartbroken. As it turns out, they actually did want us to make a full-face patch.
So … that's exactly what we did! Meet our newest drop: Mighty Patch Face. 
It's an XL patch set that hits five major breakout zones to gently trap pimple gunk overnight — so your acne looks better in the AM. The medical-grade hydrocolloid gets to work while you sleep, soaking up excess oil and keeping away impurities.
Your Cheatsheet
Product: Mighty Patch Face
Product type: Pimple patch
Main benefits: Absorbs pimple gunk + makes breakouts look smaller
Who should use it: Anyone with acne
How to use it: Use in the PM after cleansing and drying your face. Apply patches. Peel off slowly after 6-8 hours.
Ingredients: Hydrocolloid
One mighty ingredient
Like all Mighty Patches, Mighty Patch Face contains just one, super-effective ingredient: 100% medical-grade hydrocolloid.
Our drug-free, dermatologist-tested hydrocolloid patches work in two ways. First, hydrocolloid is a naturally fluid-absorbing gel that works like a sponge. Originally used in hydrocolloid bandages and dressings for wounds, it soaks up excess oil, impurities, and pore and pimple gunk without damaging the surrounding skin.
Second – covering a breakout is an effortless way to keep the area clean and finger-free. Because, if we're keeping it real – the urge to pop or pick can be overwhelming, despite the fact that popped pimples can leave scars, bumps and red spots. Mighty Patch Face prevents picking and provides protection for the skin while it's healing.
Because one patch does not fit all
If you've ever used a sheet mask, then you know how impossible it is to get every last part of it flat and flush to your skin. That is one of the two reasons why Mighty Patch Face comes out of the box as five separate patches. First, you cover the pore-laden, often-oily T-zone with one patch shaped for your nose and another for your forehead. Then, you've got two patches for your cheeks. And finally, one to cover your chin. All contoured to lay flat on the curves of your face. All designed to cover those hard-to-reach spots (like between your brows). And all comfortable and flexible enough that you can continue breathing, eating, and smiling and can stop worrying that a patch will start to lift before it's ready for removal.
RELATED READ: Why You Should Never Pop a Pimple in the T-Zone
The other reason you get five separate patches? You may not always need all five patches at once. One side of your face looking clear? Skip that cheek patch. Need a quick fix to help reduce the appearance of pimples around your T-zone? Use the nose and forehead patches. Everyone's breakouts are different, and now you can tackle pimples exactly when – and where – you need to.
Who should use Mighty Patch Face?
It works for just about anyone with pimples that have visible white pus inside or a whitehead. With just one ingredient (and zero drugs), Mighty Patch Face is safe for sensitive skin. It can be applied to problem areas (or all over) up to two times per month.
Because of the large coverage area, we don't recommend Mighty Patch Face for anyone with dry or extra-sensitive skin. It's also best to wait one week after using retinol products and six to eight weeks after a chemical peel or treatment, to give the top layer of skin some time to regenerate.
Let's review: If you're battling multiple breakouts in different areas, Mighty Patch Face could be just the solution you need. It's an XL, five-patch set that reduces the look of acne on the T-zone, cheeks and chin overnight. Get big patch power for big breakouts with Mighty Patch Face >>
<p>[[product-ad]]</p>
Mentioned in the article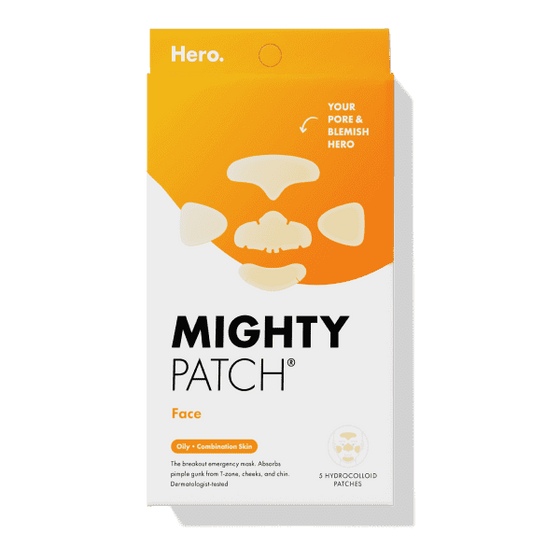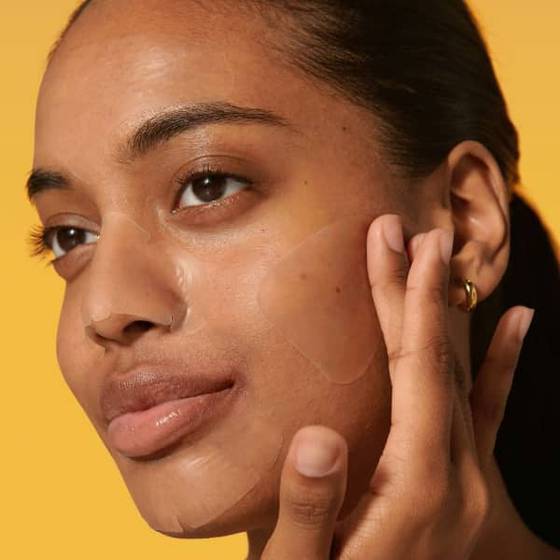 Go to Mighty Patch Face
Mighty Patch Face
The full-face patch set