What Is Toner? And Do You Really Need a Skin Toner?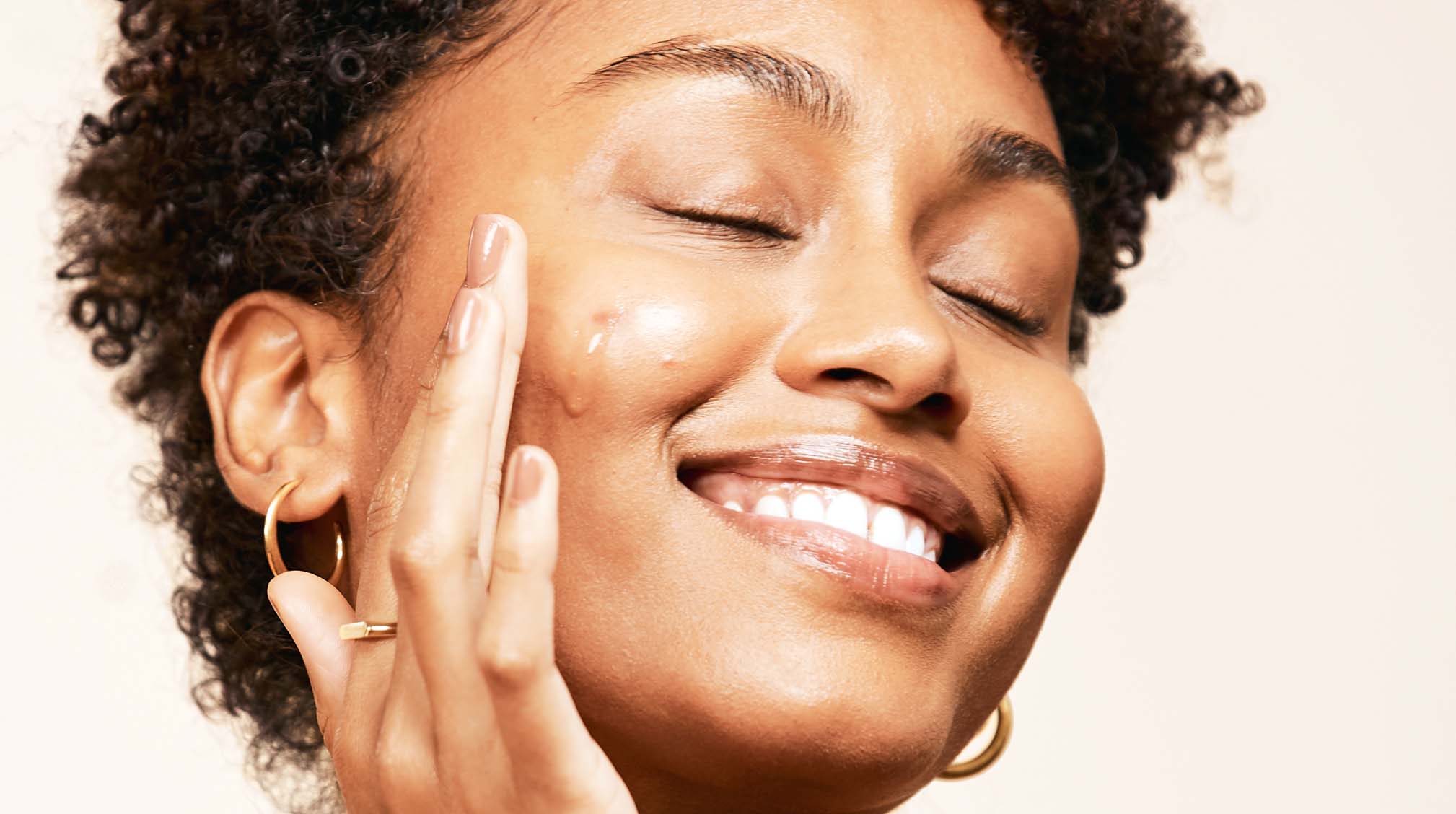 Until a few years ago, I never even considered including a toner in my skincare routine. The mere idea of toner conjured up a burning, tight feeling, much like the one brought on by my former teenage self desperately trying to degrease my oily face with bottles of that blue astringent. Yikes.
Luckily, today's toners are completely different — non-drying, usually alcohol-free and designed to help with specific skin concerns, from aging to moisture loss. Ahead, we break down what toners do, how they've evolved over the years and the best way to incorporate facial toner into your routine to help you reach your skin goals.
What is toner? And what does it do for skin?
Basically, toners help to balance skin, remove any makeup, dirt, and oil that's left behind after cleansing, and prep skin for the skincare steps to follow. "A toner refers to a wash or lotion that is made to clean the skin and shrink pores and is usually applied to the face with a cotton ball or applicator," says Dr. Anna H. Chacon, a Florida-based, board-certified dermatologist and Expert Medical Writer for ZELEN Life. "It helps to refresh, protect and moisturize the skin. It can be applied in different ways, such as as a spray."
Yes, toners can actually hydrate skin, unlike the drying formulas that were a staple on teen vanities in the '90s. "In the past, most toners contained alcohol, and were used to degrease oily, shiny skin," says Dr. Tsippora Shainhouse, a Beverly Hills-based, board-certified dermatologist. "Alcohols can dehydrate the skin surface and actually trigger the skin to create more oil in its attempt to 'moisturize it.'"
How to use a toner
In your morning and night routine, toner should fall immediately after cleansing and before applying any treatments, serums or moisturizer. "Using a toner before your serum and moisturizer allows them to penetrate better," says Pila Xian, licensed esthetician and Denver spa owner. "Think about a sponge. When you have a spill on your counter and try to use a dry sponge, it doesn't pick up the spill. But if you wet the sponge first, you can pick up any liquid on your counter. Your skin acts the same way. By being slightly damp, your serum and moisturizer will penetrate better and faster."
Depending on the type and consistency of toner, you can apply it with a cotton pad, your fingertips or a spritz. Like many new skincare products, you may want to ramp up usage depending on how your skin responds to a new toner. Start with once a week, then move to every other day and eventually twice a day. If your skin stings or burns after toning, that's a sign that your toner is too harsh and drying and it's time to find a new one.
The best toner for every skin type
"There are many different types of toners, including those that are geared towards moisturizing and hydrating, brightening or lightening of the skin, exfoliating or keratolytic agents to remove the superficial dead skin cells, and pH balanced toners," says Chacon. Here are the ingredients to look for in a toner that will suit your skin's needs.
Acne-prone
The best toner for acne-prone skin should target excess oil while also hydrating and calming irritated skin. Look for ingredients like zinc to minimize shine and pores or witch hazel extract for acne. Toners with green tea water and hyaluronic acid can also help to nourish and moisturize skin.
Oily
Toners with alcohol are always a no-no, even if you're someone who's constantly googling how to get rid of oily skin. "Try toners with salicylic acid, which is an oil-soluble ingredient that can penetrate the pore," says Shainhouse. Because salicylic acid can get deep into your sebaceous glands, it can also help loosen sebum plugs and blackheads. 
Mature
For aging skin, a toner should help improve elasticity and lock in moisture. Hyaluronic acid boosts hydration and retinol and peptides can help stimulate loose or wrinkled skin.
Dry
To help bring moisture to the skin's surface, Shainhouse recommends toners with hyaluronic acid or glycerin. Also look for ingredients like green tea, aloe, chamomile, calendula and cucumber to help soothe dry, irritated skin.
Dull
Seek out toners with exfoliating ingredients, like glycolic acid or alpha hydroxy acids (AHAs) to remove dead skin cells and increase cell turnover. Vitamin c can also help give dull skin a much-needed brightening boost.
RELATED READ: The pH Balancing Act: How it Can Help with Acne
Yes, toners make a difference
Sure, you can get by with just a cleanser and moisturizer if need be. But the right toner can make a noticeable difference in how your skin looks, feels and absorbs serums, treatments and creams. It can help to balance the skin's pH levels, minimize the appearance of pores, and reduce shine. So find a toner built for your glow and swipe, spritz or spread your way to an instant skin refresh. 💦