Three Skin-loving Natural Products You're Sure to Love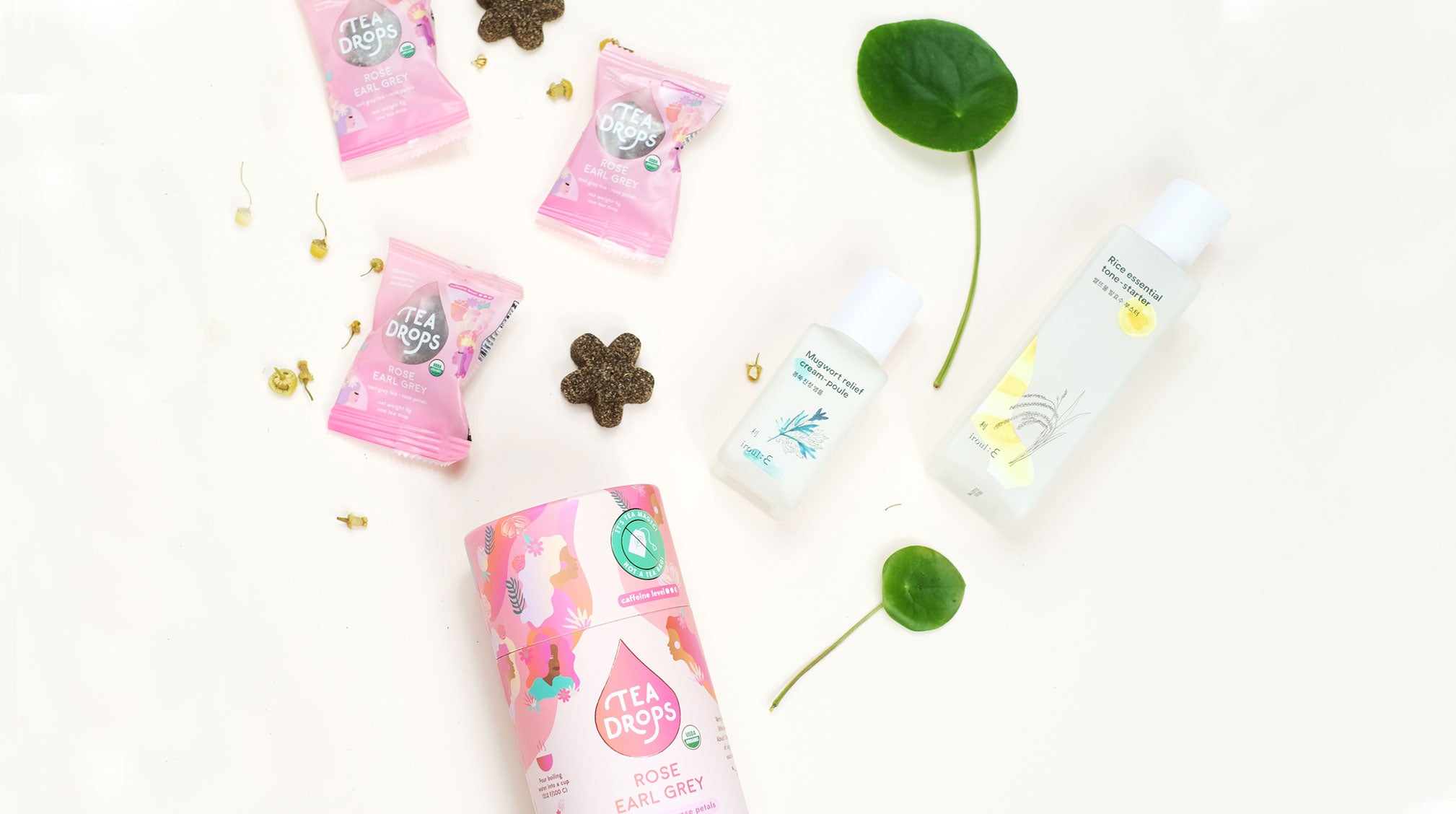 Over the past decade, there's been a dramatic rise in the number of skincare products formulated with all-natural ingredients. While most people would certainly prefer to use natural ingredients (instead of synthetic), the products themselves can sometimes be hit or miss in terms of effectiveness.
Today, we're sharing three natural ingredient hits that are safe for your skin (even sensitive skin) and body!
E NATURE Rice Essential Tone-Starter
Is toner necessary? We think so. Toning is a perfect step between cleansing and moisturizing because it removes any leftover dirt or cleanser and preps the skin to better soak up moisture. The ideal toner balances your skin's pH level (for prime product absorption) and gently hydrates. If you're new to toners, the Rice Essential Tone-Starter is a great intro!
Formulated with 45% fermented rice water extract, which is a popular ingredient in Asia, tone-starter boosts radiance and hydration. It also diminishes the appearance of acne scars, hyperpigmentation and sun spots and has a pH level of 5.5 (which is the skin's normal pH level). The ingredient list is chock full of other good stuff that helps hydrate skin and refine its texture, like niacinamide, glycerin, panthenol and sodium hyaluronate.
True to its name, "Tone-Starter," helps to kickstart your skincare routine so other products can do their best work. 
E NATURE Mugwort Relief Cream-Poule
What comes after toner? Serum, which is a gel or liquid with a high concentration of a particular ingredient. The star ingredient in the nutrient-rich Mugwort Relief Cream-Poule is mugwort. 
Mugwort is another green ingredient that's taken the K-beauty world by storm. It heals and nourishes skin, is anti-inflammatory, and is perfect for acne-prone, sensitive, and/or dehydrated skin. You can even use mugwort to treat psoriasis and eczema.
Serums are also called "essences" or "ampoules." In K-beauty, the rule is to use an essence first, then serum and/or ampoule, but it really depends on the individual product consistency! Essences typically feel as light as water, so they should be applied first, and ampoules are usually thicker, so they tend to come last. 
Mugwort is likely to be the new Cica here in the U.S., so if you want to be ahead of the curve, give it a try now!
Tea Drops Rose Earl Grey 
Research has proven that gut health and skin health are connected. Drinking tea is one easy way to start adjusting your diet to achieve your skin goals.
Tea Drops makes drinking tea even easier with pressed, individually packaged tea leaves - just add hot water and stir! Their Rose Earl Grey Tea Drop is bold and royal, with a distinctive flavor of Bergamot and a hint of English rose. Rose is another ingredient that's antibacterial and anti-inflammatory, making it an easy at-home remedy for acne-prone skin. Rose tea can also help aid digestion, boost your immune system and relieve stress hormones!
Get a sample!
Excited to try one of these natural products? Then you're in luck! Right now, you can choose one of these samples for free with any Mighty Patch purchase.
[[product-ad]]