Short on Time? Here's 5 Hacks to Create More Precious Minutes for Your Skincare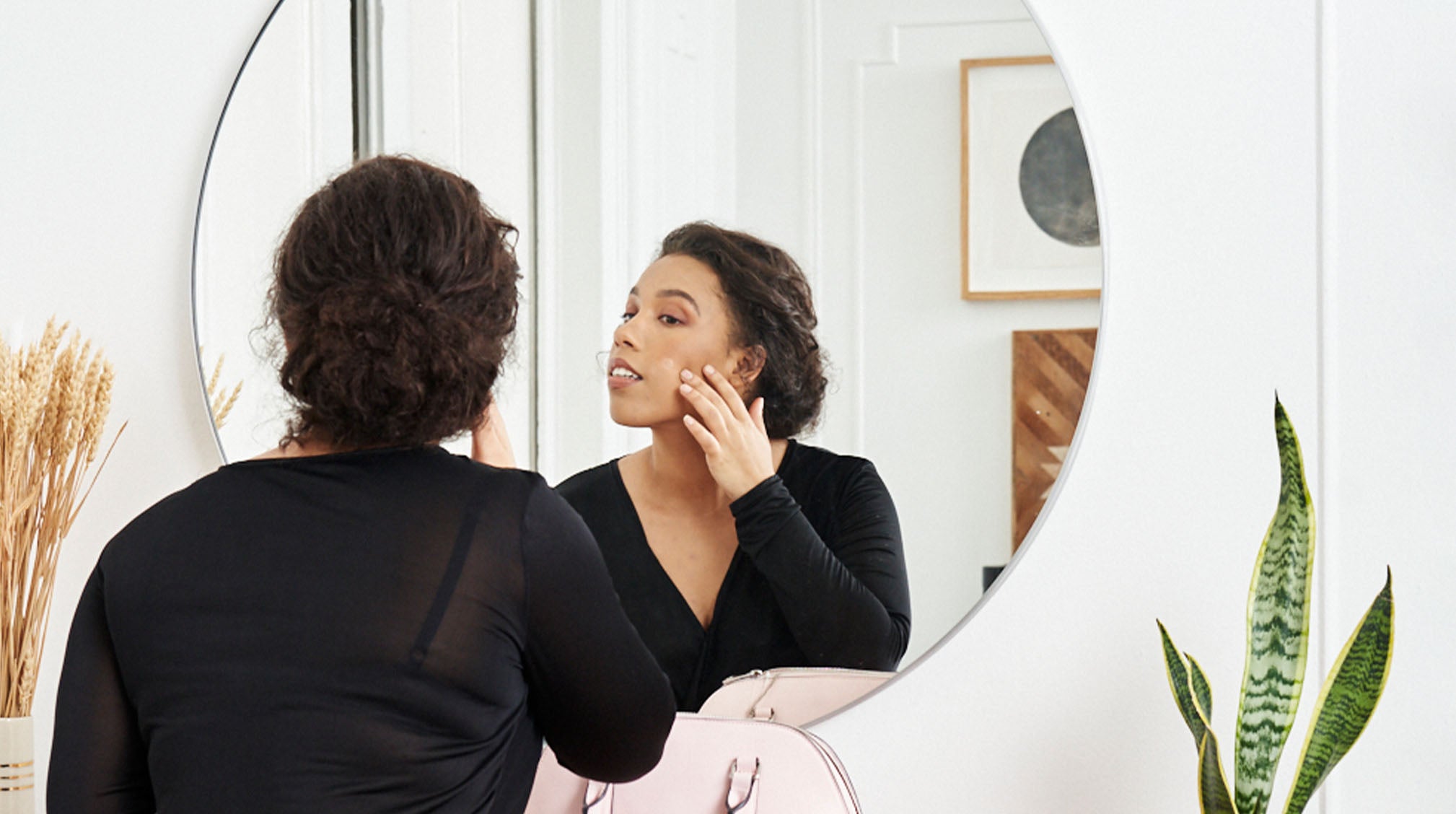 When life gets busy, which is pretty much always, finding the time to give our skin the proper care it deserves can be tricky. And let's be real, skincare can be very time-consuming. A stellar skincare routine requires so many steps and products. There are serums, moisturizers, toners, oils, acne treatments, cleansers, masks, makeup removers, anti-aging products, mists, and under-eye treatments. Phew! We broke a sweat just typing that. 
Cutting corners isn't an option because, hello, skincare is essential. So what should you do? Below, we share five of our favorite time-saving tips and tricks that will help you shorten your beauty routine without sacrificing a single pore. 
1. Put it in your calendar
Although it may seem silly to literally put "skincare routine" into your Google calendar, you gotta do what you gotta do to create that time. Approach your skincare routine as self-care and make it non-negotiable. Treat it as you would any other appointment in your schedule. 
During the week, you may have limited time. Maybe you can squeeze in 15 minutes in the morning and 15 minutes in the evening. Then on the weekend, when you have more free time, schedule a more extended skincare session to pamper yourself with the more lengthy treatments like face masks. 
2. Make skincare a social occasion
You don't have to do your skincare solo. Mixing it with social time is a fun way to multitask. FaceTime your BFF and have a catch-up session while you both go through your skincare routines. You can even dish on your favorite products. Or, perhaps your significant other would like to join in on the fun. You can both wear sheet masks and chill on the couch while watching a movie and eating popcorn. 
3. Give your skin some love in the shower
Instead of taking a shower first and then going through your 10-step (or more, we're not judging) skincare ritual, save some time by merging your skincare and lather-and-rinse routines. Once you've washed your hair and scrubbed your body, cleanse your face. Put on a quick 2-minute mask while you shave your legs. And while you're at it, give your entire body some TLC with an exfoliating body scrub. Now that, my friends, is what we call efficiency. 😉
4. Get your skincare on while on the go
You don't need to be in front of your bathroom sink to get your skincare on. The best way to really maximize your time and shorten your beauty routine is to stock up on products you can use on the go. For example, if you notice a pimple popping up, there's no need to wait until you get home to treat it. Just put on a Mighty Patch Invisible + and get your skin in check while you're living your best life. That's multitasking at its finest. 
5. Keep your beauty arsenal tidy
Let's say you have 10 minutes to devote to your skincare ritual in the morning, and then you go on to waste five of those precious minutes just searching for your favorite moisturizer, serum, or what have you. Prevent this from happening by keeping your everyday go-to products organized, whether it's in your beauty cabinet, on top of a vanity, or tucked inside a drawer. Lay them all out in the order that you use them, so they're right there in front of you. And, most importantly, actually put them back in their spot when you finish using them. 
[[product-ad]]