For the Ingredient Conscious: A Peek Under the Micropoint for Blemishes Patch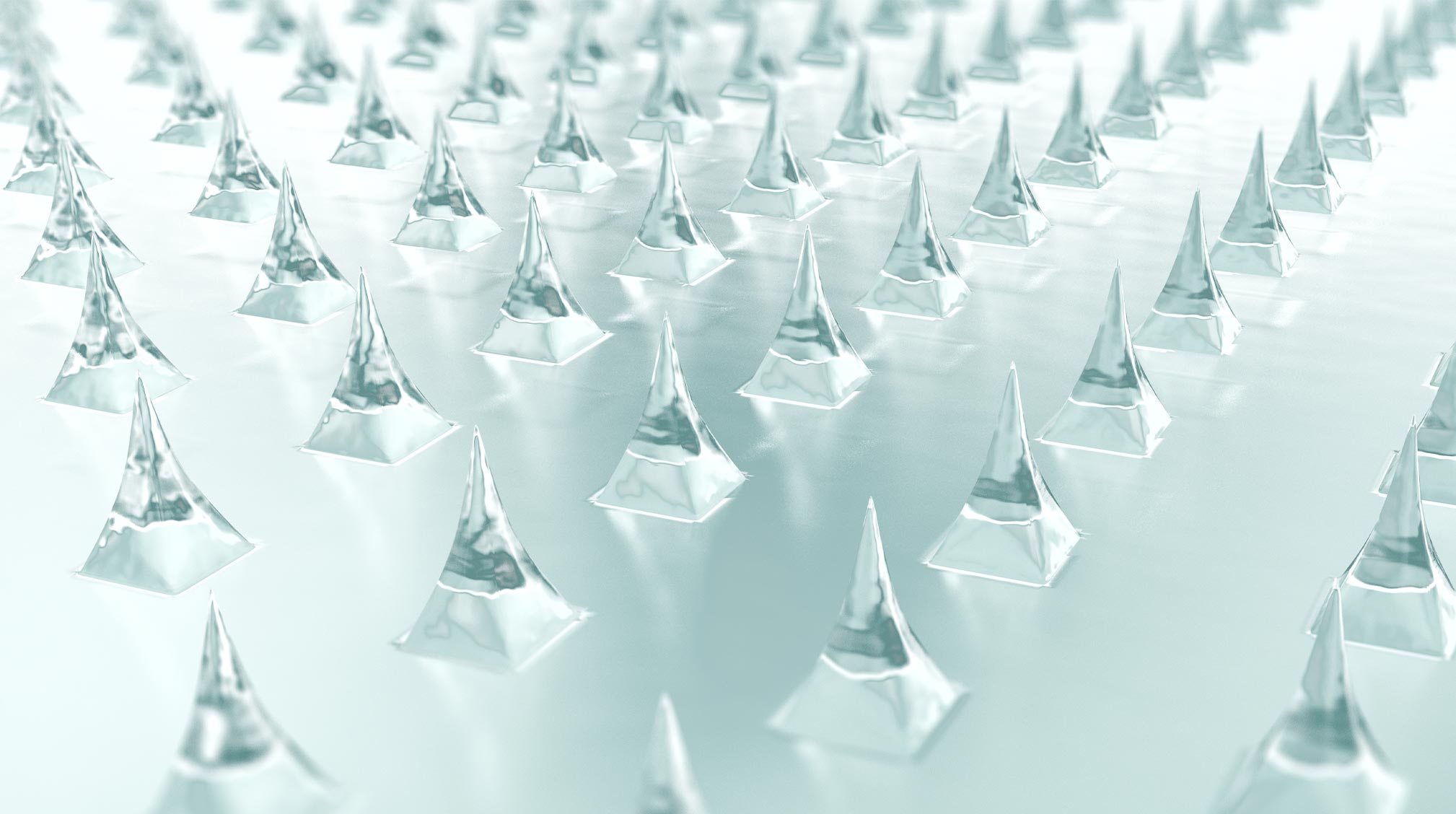 When we first introduced our deep-treatment acne patch Micropoint earlier this week, we discussed three of the primary ingredients: salicylic acid, beta glucan and hyaluronic acid. Today, we're doing a deeper dive (pun intended) into the ingredient list because one should always know what she is applying to her skin!
Meet the active 
Salicylic acid 0.5%
The star of the Micropoint show (AKA the sole active ingredient) is salicylic acid. Known for its ability to penetrate clogged pores and heal acne, salicylic acid has long been a go-to for treating breakouts. Derived from willow bark, it is a beta hydroxy acid (BHA) that works in the skin's top layer to dissolve the dead skin cells and dirt that cause pimples in the first place. Salicylic acid can also be synthetically produced, either by biosynthesis of the amino acid phenylalanine, or from phenol.

With the help of 173 Micropoints, salicylic acid speeds up the pimple lifecycle, accelerating the whitehead and healing stages. It also acts as an anti-inflammatory, which reduces redness and further speeds the pimple process. Plus, at a low concentration of 0.5%, it is safe for use on sensitive skin.
What other star ingredients are there? ⭐️
Sodium hyaluronate
Our Micropoints are essentially the salt form of super-hydrator hyaluronic acid, sodium hyaluronate, molded to work like microneedles. Since it is a smaller molecule than hyaluronic acid, sodium hyaluronate enables deeper penetration to allow the skin to more easily absorb the beneficial ingredients of Micropoint for Blemishes. Sodium hyaluronate is extremely gentle and non-comedogenic, so even people with sensitive skin can reap its powerful hydration benefits.

Beta-glucan
Somewhat of a newcomer to the skincare scene, this skin-soothing agent is is beginning to garner attention as a beneficial ingredient for sensitive, acne-prone skin. Beta-glucans are polysaccharides (sugars, starch and cellulose bonded together) found in yeast, fungi, bacteria, grains and seaweed. This hydrator not only calms irritated skin, but also helps to strengthen the skin's natural barrier.
RELATED READ: Why Beta-Glucans Are the Latest Skincare Ingredient to Know
Inactive ingredients 
Glycerin
Glycerin is a colorless, odorless liquid derived from plant or animal sources. As a humectant (like sodium hyaluronate), it's a moisturizer that also attracts more moisture from the air. Glycerin has an overall smoothing effect on the skin and also helps to strengthen its moisture barrier.
 
1,2-hexanediol
A synthetic preservative and moisture-binding agent, 1,2-hexanediol is often used in moisturizers, foundations, mascaras, shampoos and conditioners to hydrate and boost the absorption of other ingredients. It acts as a humectant, emollient and a solvent. 
 
Madecassoside 
A compound from everyone's favorite natural plant extract Centella asiatica, madecassoside provides antioxidant benefits and helps to revitalize the skin's surface. It's also a skin conditioner, with the ability to soothe irritated skin and repair skin damage. Acne-prone skin-ers love this. 
 
Propanediol
Produced from corn sugar, propanediol is a natural alternative to propylene glycol. It helps to hydrate skin and improve the absorption of ingredients (such as salicylic acid) into the skin.
 
Tea tree leaf oil
Tea tree leaf oil is an essential oil that is often used in acne-care products due to its anti-inflammatory and antimicrobial properties. It helps to reduce redness, swelling, and inflammation and also speeds the healing process.
 
Totarol
A natural plant-derived preservative from the totara trees of New Zealand, totarol reduces acne-causing bacteria. It also is a potent antioxidant, which helps the skin in its fight against free radicals. 
Trehalose
A natural sugar found in plants, Trehalose protects the skin with its water binding properties! Your skin loses water throughout the day, but trehalose retains natural skin moisture -- making it ideal for those with dry or aging skin. Trehalose also strengthens the skin barrier by promoting structural support and releases anti-inflammatory factors caused by dryness.
Got a question about any of the ingredients in Micropoint for Blemishes? Comment below!
[[product-ad]]