Keep Breaking Out During Fall? Here's How To Avoid Seasonal Acne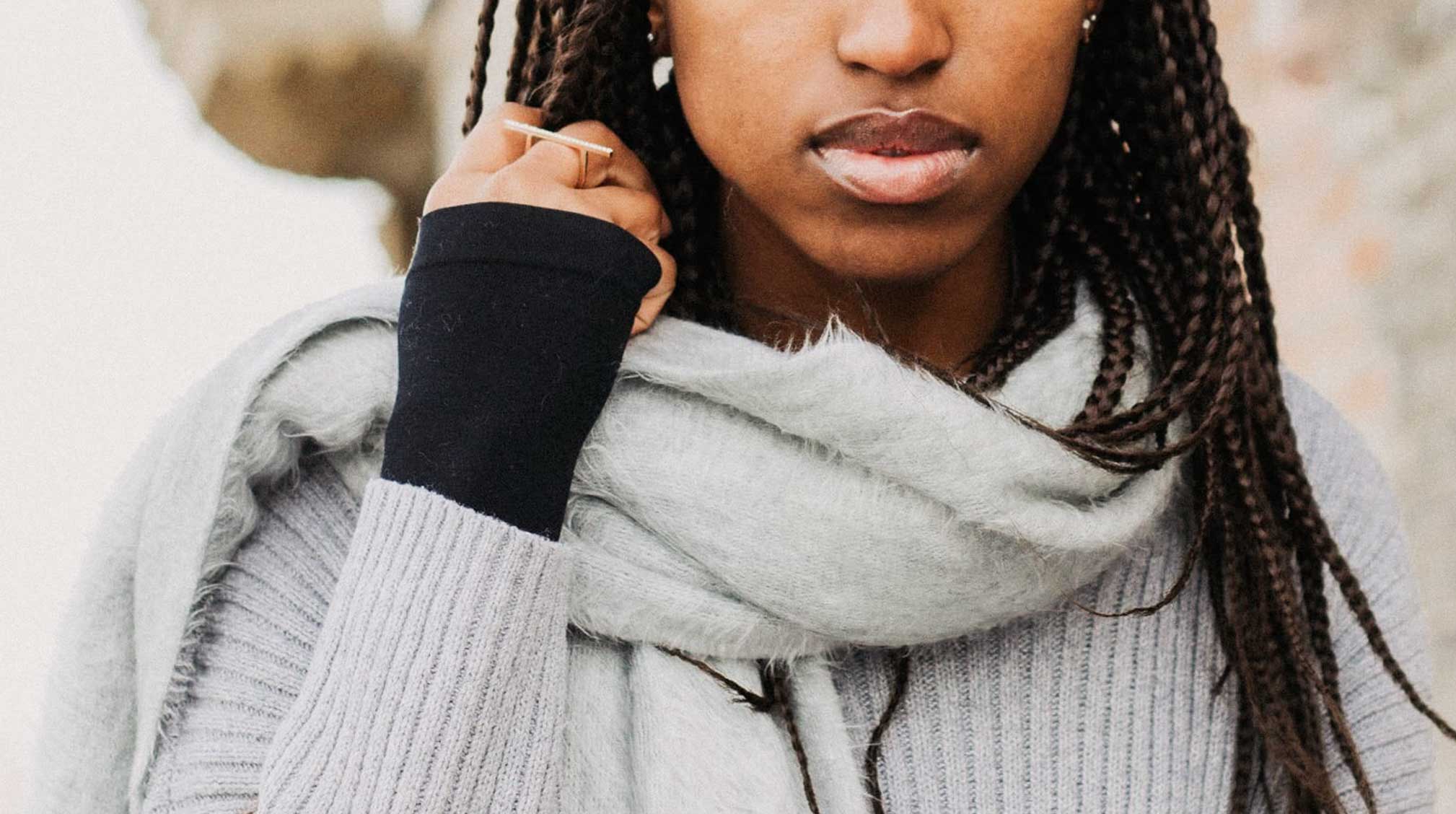 Ah fall! It's hard to pick a favorite hallmark of the season: the crisp air, the double whammy of Thanksgiving and Halloween, that little crunch when you step on a fallen leaf. These pros are almost — but not quite — enough to pardon a major con of transitioning from summer to fall weather: the chances of a seasonal acne breakout.
Like pumpkin pie, fall acne is a common staple when we change from warm to cool seasons. This is why at the first sign of a yellowed leaf, necessary precautions must be taken to protect the skin from acne.
So, just how does fall weather affect the skin?
The shift from summer to fall usually comes with collective sighs of relief as we transform in our coziest blankets, to human burritos. This shift however causes a fluctuation in temperatures and humidity, requiring the skin to adjust to the new conditions brought on by changed weather.
The tag-team of lower temperatures and humidity usually gives the body a lot less hydration to work with from the atmosphere. This leads to higher chances of skin sensitivity, dehydration, and irritation. 
Uh-oh. Is this why acne gets worse during the fall?
The snuggle-friendly conditions brought on by fall usually spell cooler temperatures, harsher winds, and lower humidity — an easy recipe for a serving of dehydrated and dried-out skin.
Now here's why you definitely do not want dehydrated skin: your lipid layer (the protective barrier around your skin cells) helps in maintaining skin health. It does this by keeping harmful outsiders like bacteria, viruses, and fungi away. When the skin is dehydrated, however, it becomes weak and unable to perform these functions, causing inflammation and irritation.
But, despite being subject to dehydration, the skin powers through and continues to produce oil. This typically causes dried skin cells to combine with the produced oil. Throw in bacteria residing under the skin surface, and you're certain to get clogged pores. Oh! And you know all the scarves and beanies that you love during fall? When your clothes rub on your skin, that causes irritation too. Mix that with sweat and bacteria, you'll get the perfect environment for breakouts! That friends, is the origin story of annual fall breakouts.
RELATED READ: Acne Mechanica and Maskne: Here's How to Treat Those Pesky Pressure Pimples
How do I stop fall acne from showing up during my favorite season?
As we now know, the lower temperatures and humidity brought on by fall play leading roles in causing seasonal acne.
To avoid spending precious snuggle time instead caring for a breakout, it is important to observe these tips when transitioning skincare from summer to fall:
1. Moisturize like your best selfies depend on it
If there's one piece of advice to follow for fall skincare, it is to never skimp on moisturizer! The reduced temperatures of fall leave the skin at its most stretched, making it easily prone to flakiness and acne. To prevent seasonal acne, making sure moisturizer is a key part of your skincare routine is super important.
In selecting the best product for your face however, make sure to squint extra hard at the ingredient list. Options that contain ingredients that act as 'moisturizers' and 'hydrators' are your best bet to keep fall acne all the way back.
2. Don't forget to stay hydrated
When the skin is dehydrated, it becomes the perfect breeding ground for acne. This is because dehydrated skin produces more sebum to compensate for the loss of moisture. This oil traps in dead skin cells, as well as impurities lodged in the pores, as already explained.
To hydrate the skin, you can't go wrong with drinking good old water. 8 is your magic number, not just for how many glasses of water you need to drink, but maybe even for the amount of reminders you might need, to meet your daily intake targets!
3. Keep going with your daily sunscreen
As a skincare essential for any day, month, or season, sunscreen is a necessary requirement for promoting skin health during fall.
Seeing as UV rays love to make an appearance in any weather, be sure to use sunscreen daily. This will go a long way in preventing the appearance or darkening of acne scars.
4. Make sure those pores stay clean
To keep acne away, taking care to wash the skin to cleanse it of excess oil, dirt and sweat is an easy way to keep fall acne away out of your end-of-year concerns.
However, because the weather is super chill and harsh during fall, keeping washes to a maximum of two would be in your best skin interests.
5. Have an acne-free fall with Hero Cosmetics' Micropoint
But if somehow, a zit does make its way to your face during fall, don't fuss. The Hero Cosmetics Micropoint for Blemishes literally has you covered with its 173 hyaluronic acid micro points. These points contain a concentrated amount of acne-fighting ingredients. Pair this with the Rescue Balm which is chockfull of antioxidants and peptides. You'll forget all about your acne or any acne-scarring in a number of days.
Experiencing fall weather is a dream and a half, the toll it can take on your skin, however? Not so much. With the right amount of love and care, your smooth, blemish-free face will have you giving all the thanks, come thanksgiving.
Article written by guest writer, Elizabeth Plumptre.
[[product-ad]]