Black-Owned Health and Beauty Brands We Love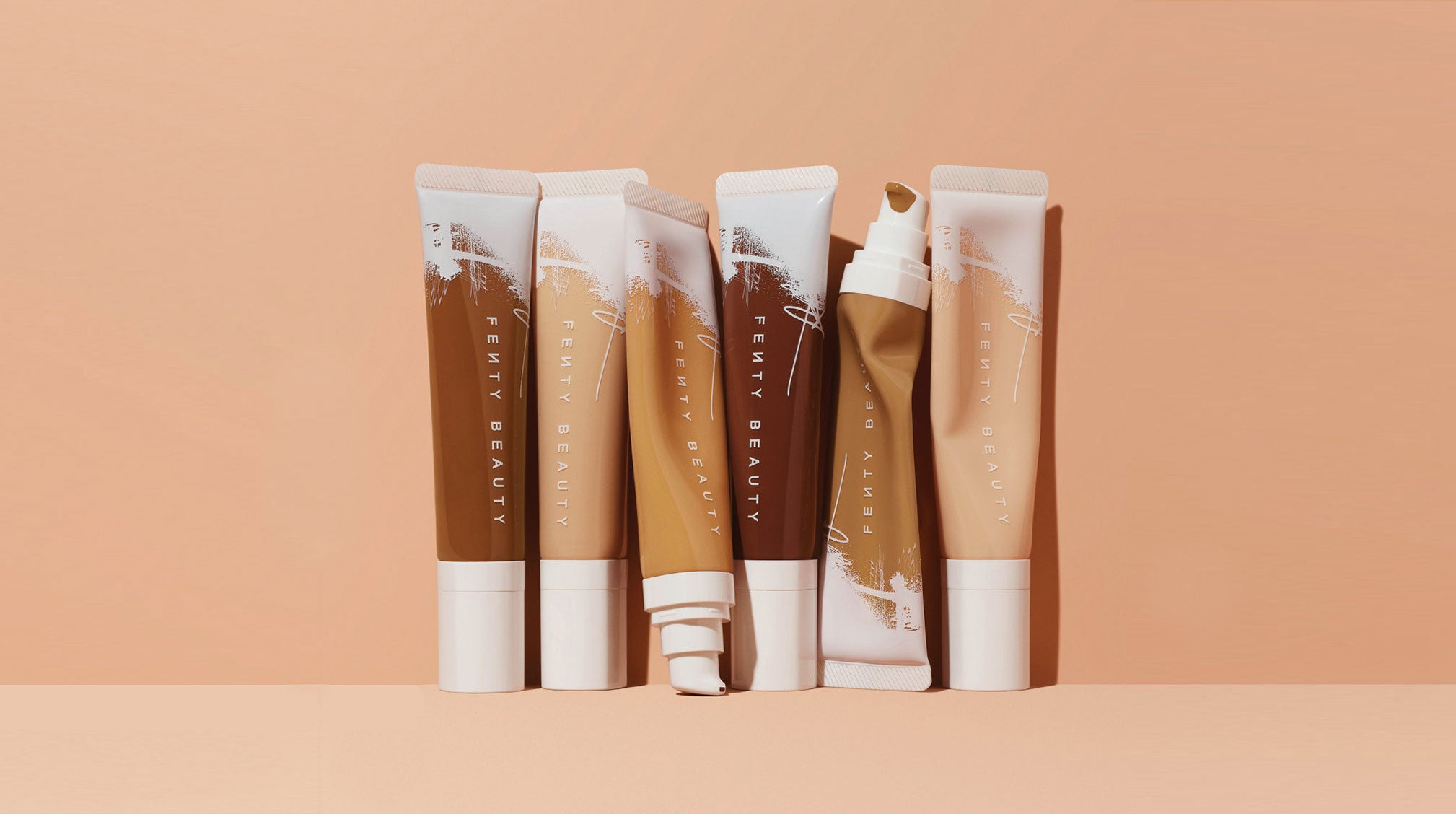 Right now (and always), the Black community deserves our support. And while it's a simple and easy gesture, making a purchase from a Black-owned beauty or wellness brand supports Black founders and entrepreneurs in a very practical way.
At Hero HQ, we're working to become more conscious shoppers by buying more products from Black-owned businesses. Today, we've rounded up some of our favorites to share with you. These are just a few of the Black-owned skincare, beauty and health brands whose products deserve a spot in your next shelfie. 
Health & Wellness
A Dozen Cousins
These tasty, ready-to-eat beans, which are inspired by traditional Black and Latino recipes, are absolutely bursting with flavor. Founder Ibraheem Basir created the company so more families could have authentic foods that are delicious and easy to prepare. Can't decide which flavor to try first? Get a variety pack!
"I love A Dozen Cousins because the beans are delicious, healthy and 'clean'. They're a great way to get protein and add flavor into your meals. You'll never buy Goya beans again." - Ju 
 Trade Street Jam Co.
Love gourmet jams but hate all of the added sugar? This Brooklyn-based company specializes in small-batch, low-sugar jams that are super-flavorful. Varieties like Strawberry Chipotle + Fig, Smoked Peach and Blueberry Lemon Basil will have you thinking beyond just toast for these scrumptious jams.
"Seriously the most delicious vegan jam I've ever tried. I use it on toast, in cocktails and in salad vinaigrette." - Rachel
Golde
Trinity Mouzon Wofford, the co-founder of Golde, is the youngest Black woman to ever launch a line at Sephora and part of the 2020 Forbes "30 Under 30" list. Recently featured in a HuffPost article, Wofford said "If you don't support any Black-owned brands currently, find a brand and buy stuff from them. That's really important. That's one of the most powerful ways you can voice your opinion in a capitalist structure." We couldn't agree more.
The superfood-fueled beauty and wellness brand is most famous for its delicious drink mixes that support glowing skin, gut health and immunity, but also offers face masks powered by superfoods. If you're just dipping your toes (or tongue) into wellness beverages, try their OG bestseller, the Original Turmeric Latte Blend. Vegan and keto-friendly, simply blend with water, milk, coffee or smoothies to support skin clarity, banish bloating and boost immunity.
Oui the people
Reimagining the female shaving experience and beauty standards is all in a day's work at Oui the People. If you frequently experience post-shave bumps and irritation, the brand's gorgeous rose gold single-blade razor is exactly what you need to solve your shaving woes. Not only will it help reduce ingrown hairs and razor burn, but the low-waste and plastic-free profile is really good for the planet. Don't forget to add in a bikini line sheet mask because there's nothing worse than having to hide the bottom of your cute new swimsuit with shorts due to unsightly red bumps.
Skincare
Black Girl Sunscreen 
Protecting your skin from harmful UV rays without making it look purple, ashy or greasy? Yes please, say the countless women (and men) who have been waiting far too long for a sunscreen designed specifically for brown skin. It goes on completely clear and hydrates without an oily residue. Check out the OG product (SPF 30) or the kids SPF 50 version here.
 Rosen Skincare
One of our favorite fellow acne care brands, Rosen Skincare is committed to making cleaner, more thoughtful skincare for people with acne-prone skin. All products are under $20 and tackle specific acne concerns like breakouts, redness, scarring and uneven texture.
"They have an 'earth mask' that's packed with eucalyptus, niacinamide, and zinc – all good for acne!" - Amy
skinBUTTR
Former America's Next Top Model contestant and skinBUTTR founder Tatiana Price knows a thing or two about hydrated, glowing skin. Made from shea butter, coconut oil and other natural ingredients, skinBUTTR products are designed to hydrate your skin and minimize stretch marks, acne scars and cellulite. If you want to feel like you're on that tropical vacation you had to cancel this past spring, try the StrawberryCoco BUTTR.
 Kaike
All-natural, vegan beauty brand KAIKE (pronounced "cake"), is just as fun as it sounds. The brand's multi-purpose skin, body and hair products smell delicious and solve a variety of skincare issues specific to darker skin tones. If you're a frosting kind-of-gal (and really, who isn't?), try the FROSTING hair and body butter.
 Hanahana Beauty
Another clean beauty brand, Hanahana uses ethically sourced, all natural ingredients to keep you feeling smooth and confident in your own skin. The brand's mission is to disrupt the global beauty industry and uplift women of color. Their Unscented Shea Butter is ideal for anyone who wants intense moisture without the headache of over-fragranced products (and it's also perfect for children and those with sensitive skin).
 Butta Natural Body Care
Butta Natural Body Care believes that you can show your skin some natural love and effectively cleanse, mask, exfoliate, and hydrate – all without chemicals. Fans with sensitive skin love how they can use Butta products without any irritation. For the perfect summer glow, try the Body Gloss Mini Collection of five different nutrient-rich oils infused with fragrant botanicals.
Makeup
Beauty Bakerie
Inspired by sweets and desserts, these playful, high-quality cosmetics go on smooth and last until you take them off. Founder Cashmere Nicole wanted to give people back the lost moments they spend touching up their makeup throughout the day, so they could spend more time living life. The brand's award-winning Milk & Honey Highlighting Palette has four creamy shades that blend seamlessly for a natural, stunning glow.
The Lip Bar
Founder Melissa Butler started making lipstick in her kitchen while working on Wall Street because she was tired of the beauty industry's lack of diversity, lack of inclusion and use of unnecessary chemicals. Offering vegan, cruelty-free lip colors designed in shades to flatter every complexion, The Lip Bar even has a quiz to help you find your perfect shade. For those of us who take weeks to make a decision about a new lip color, The Lip Bar offers best-selling bundles so you don't have to choose.
Pat Mcgrath
One of the most influential makeup artists in the world, Pat Mcgrath knows makeup. Her namesake luxury cosmetic brand brings her backstage secrets and talents to the masses with highly pigmented shadows, velvety lipsticks, and foundations that actually complement all skin tones. The double-ended Skin Festish highlighter is an award-winning selfie essential for anyone who wants to show off a sun-kissed glow.
Fenty Beauty
Rihanna (who needs no introduction) was inspired to create Fenty Beauty after years of experimenting with existing beauty products – and still seeing a serious lack of cosmetics that work for all skin types and tones. The brand is popular for its broad inclusivity, especially in its award-winning Pro Filt'r Foundation (which comes in 50 shades) and the must-have, universally-flattering Fenty lip gloss, Gloss Bomb.
"Fenty beauty was one of the first makeup companies to create the most true skin tone shades that don't look ashy or grey especially in darker skin tones." - Ashley
Juvia's Place 
A YouTube beauty community favorite, Juvia's Place was created to "celebrate the rebels, rulers and queens of the African kingdoms of long ago who emulated and honored beauty through their soulful and innovative techniques that the top beauty gurus still use today." Its pigment-rich eyeshadow palettes are inclusive, gorgeous and packaged beautifully.

"I love their extensive shade range and how they organize their foundation shades from dark to light." - Amy

Mented Cosmetics
When they couldn't find the perfect nude lipsticks for their skin tones, KJ Miller and Amanda Johnson decided to create their own. The pair launched Mented Cosmetics so that every woman would be able to find herself in the world of beauty. Best known for their vegan, paraben-free, and nontoxic lipsticks, Mented also has eye shadows and foundations for all skin tones.

"They were one of the first brands to create lipsticks for darker skin tones." - Ashley
 
Haircare
Briogeo
Briogeo's natural hair care products are designed to fight frizz, define curls, repair damage and revive flat hair. The brand's hair quiz ensures that you are using the right products for your hair texture and type. We (and countless beauty editors) love the Don't Despair, Repair! deep conditioning mask because it's hydrating enough to revive damaged locks but not so heavy that it weighs down hair.
Earth's Nectar
Tamika Fletcher, Founder and CEO of Earth's Nectar, believes that a healthy scalp is the foundation of healthy hair. The brand's environmentally sustainable, clean, salon-quality hair products nourish the scalp in order to boost hair growth and repair dry, damaged curls and coarse strands. In fact, many dermatologists recommend Earth's Nectar scalp oils to patients with thinning hair as a natural alternative to chemical hair growth solutions.