5 Rescue Balm Hacks You Need in Your Life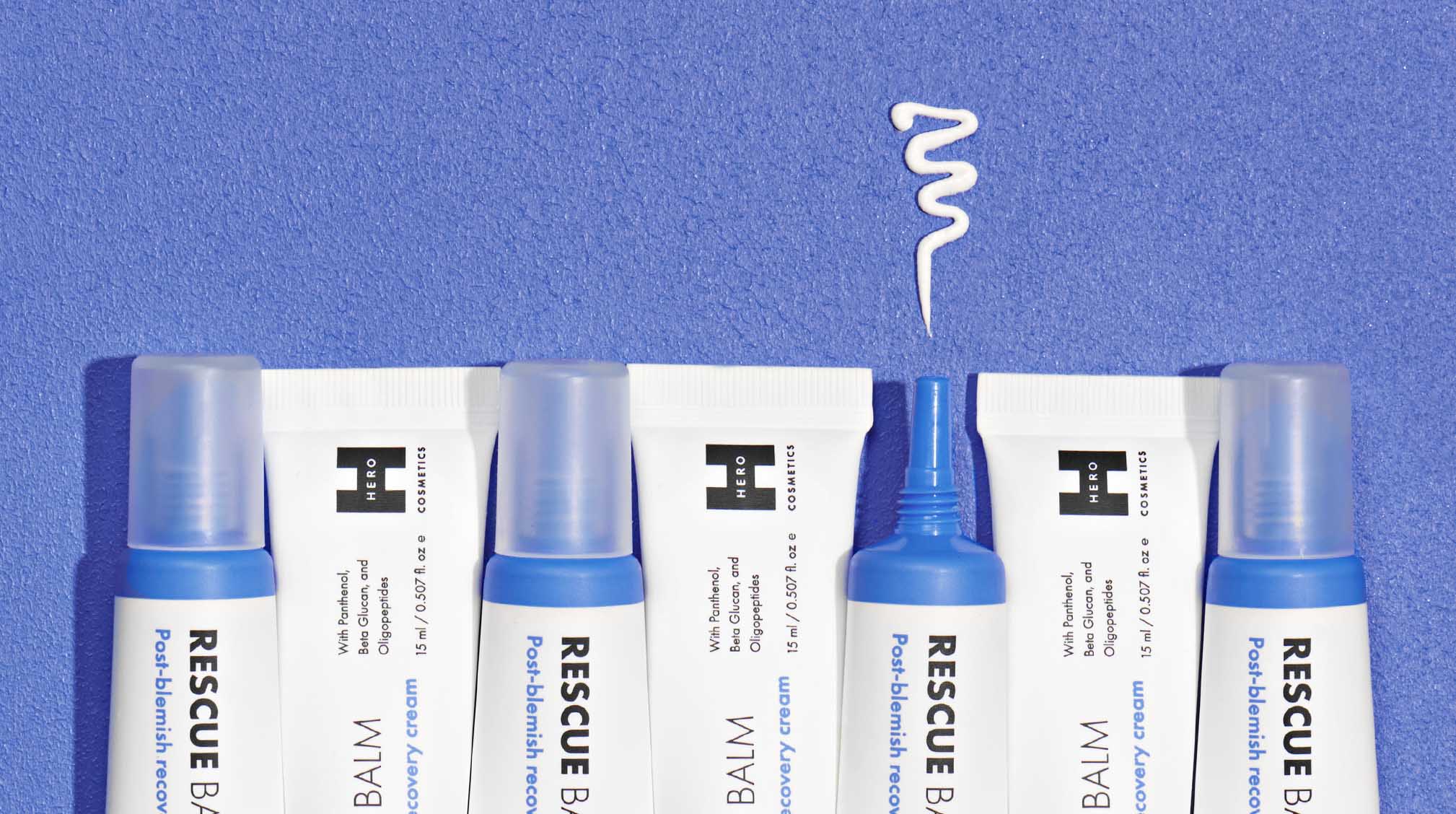 By now, you've probably heard about (and maybe even tried) our super-exciting, first non-patch product: Rescue Balm. Moisturizing. Soothing. Strengthening. It's the perfect next step in your post-pimple care. But what you might not realize is that Rescue Balm is a hero that goes beyond its primary duties of reducing popped pimple scars, post-pimple redness, and inflammation. Here are five other ways it can help with blemishes, dry skin, burns and skin irritation.
1. Hydrate dry skin.
Got a small, dry, scaly patch of skin? Reach for Rescue Balm, which is chock full of mega-hydrating ingredients like panthenol and beta-glucans. Both ingredients penetrate the epidermis and dermis to reach the lower layers of skin, permeate cells with water, and hold moisture deep within skin tissue.
2. Keep your face in place.
Whether you just popped a pimple or removed your pimple patch, rushing to apply makeup afterwards is usually a no-no. Even if all the pus is gone, you will typically have a tiny open wound and slathering concealer right on top of it can increase the risk of irritation or infection. The panthenol in Rescue Balm acts as an emollient because it can help seal cracks in the skin. This keeps post-pimple oozing at bay, fills in the wound and provides a smooth canvas for your makeup to stick to.
3. Visibly reduce redness.
If you popped your pimple (rather than patched), you can expect some prolonged redness at and around the blemish. Panthenol's anti-inflammatory properties help to reduce the size of pimples and reduce redness post-pimple. And the oligopeptides in Rescue Balm send a signal to the skin to repair the red, oozy, scaly situation that typically happens after a pimple has popped.
RELATED READ: Wondering how to pop a pimple and how to heal scabs fast? 
4. Relieve razor burn.
Suffering from bumps and itchy skin after a shave or wax? Dab on a bit of Rescue Balm. Soothing panthenol and oligopeptides trigger and support the skin's post-shave recovery process, while beta-glucans soften skin and promote elasticity.
5. Heal straightener or curling iron burns, stat.
Ouch, we've all been there. And of course it usually happens when you are in a rush or running late, which means there's no extra time to dig out the first aid kit. Luckily, Rescue Balm is a true multitasker. Panthenol soothes damaged skin, while oligopeptides and beta-glucans boost collagen production to help skin regenerate quickly.
How are you using Rescue Balm? Share your hacks on Instagram with the hashtag #RescueBalmHacks so we can repost it! 🙈
[[product-ad]]