5 Eastern-Inspired Skincare Trends We Love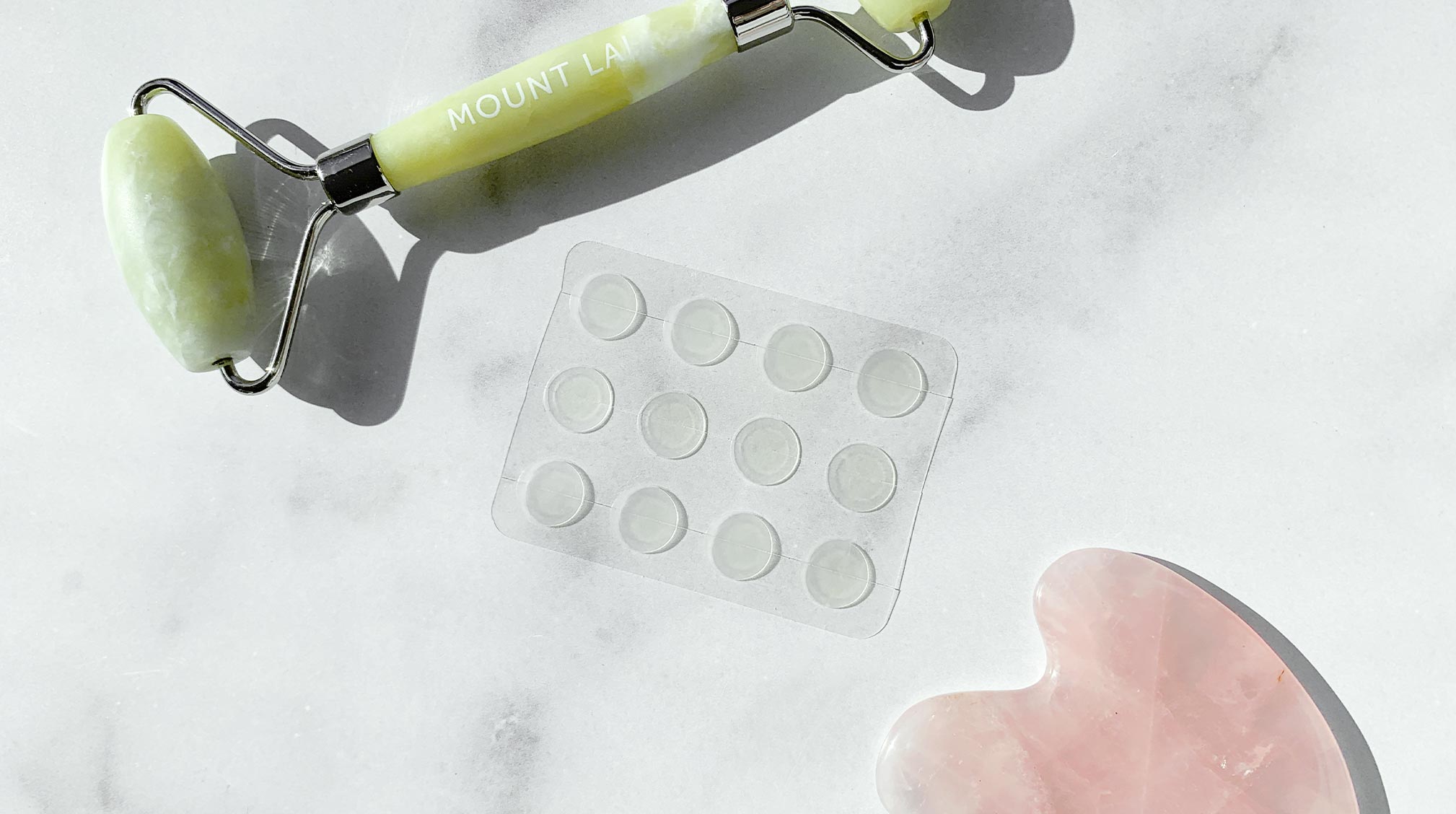 From BB cream and sheet masks to pimple patches and glass skin, so many of the American beauty practices and products we all know and love have been shaped by Asian skincare traditions and influence. Ahead of Asian American and Pacific Islander Heritage (AAPI) month in May, we are highlighting five of our favorite Asian-inspired skincare trends.
1. Get blood flowing with jade rollers and gua sha tools
While there are plenty of Instagram and TikTok beauty trends that are not worth the hype (and some that are downright dangerous), jade rolling or using gua sha tools is legit. The origins of the jade, marble and rose quartz skincare tools go back centuries when they were used as traditional Chinese healing methods to treat chronic pain and inflammation. Gua sha involves scraping a boomerang-shaped or rounded-edge tool along the face to create friction and release tension. In jade rolling, you move the roller in an upward sweeping motion (no rubbing) to relax muscles. While jade rollers and gua sha work in slightly different ways, their common goal is to promote optimal blood circulation and lymphatic drainage. The result? In about 10 minutes, you'll feel as relaxed and pampered as you do after an hour-long facial and your skin will reflect a delicate glow from the circulation boost.
2. Hydrocolloid patches: Beat breakouts without drying out skin
Hydrocolloid was originally developed as medical dressings that would allow gelling agents (pectin or gelatin) to draw out the pus and fluid inside wounds. Eventually, Asian skincare companies realized that the same moist healing environment would work well for acne too. When our CEO Ju was working in South Korea, she discovered the magic of hydrocolloid acne patches and how quickly (and gently) they flattened her pimples. She simply had to bring the patches to the U.S., and Hero Cosmetics (and our flagship product Mighty Patch) was born.
RELATED READ: What Are Hydrocolloid Acne Patches and How Do They Work?
3. Alleviate skin stress with adaptogens
The same adaptogens that bring you calm and clarity through supplements and beverages are now appearing in holistic skincare products to help decrease inflammation, cleanse and hydrate skin, and provide glow-boosting antioxidants. In Korea, adaptogens have been used for hundreds, or perhaps even thousands, of years in herbal medicine to restore the body to its natural state. A few of the most common adaptogens found in skin care are: ashwagandha (AKA Indian ginseng) for breakouts and oily skin, reishi mushroom for dryness or inflammation, and snow fungus for signs of aging.
4. Simplify routines with skip-care
A 10-step skincare routine isn't always practical, or even necessary, as proven by the rise of skip-care in Asian beauty routines over the past five years. Skip-care is all about simplifying skincare routines by cutting back on the number of products used without sacrificing results. When skincare products are formulated with highly-effective, multi-tasking ingredients, you can pare down on the products you need to achieve your #skingoals. One great example: a toner that doubles as a serum, hydrating skin and prepping it for the steps that follow.
5. Good hair starts with a healthy scalp
Whether you've been inspired by TikTok to douse your scalp in rice water or you're regularly detoxing with a weekly scrub, chances are you've run into the latest Asian-inspired beauty trend to take over America: scalp care. From scalp exfoliation or scaling to moisturizing and conditioning, caring for your scalp just makes sense, as it is the extension of the skin on your face and the starting point for overall hair health. Keeping your scalp clean and moisturized will prompt dead skin cell turnover in order to clear the follicle and make room for healthy, luxurious strands to grow.
[[product-ad]]