4 Ways to Use Wine for Your Skin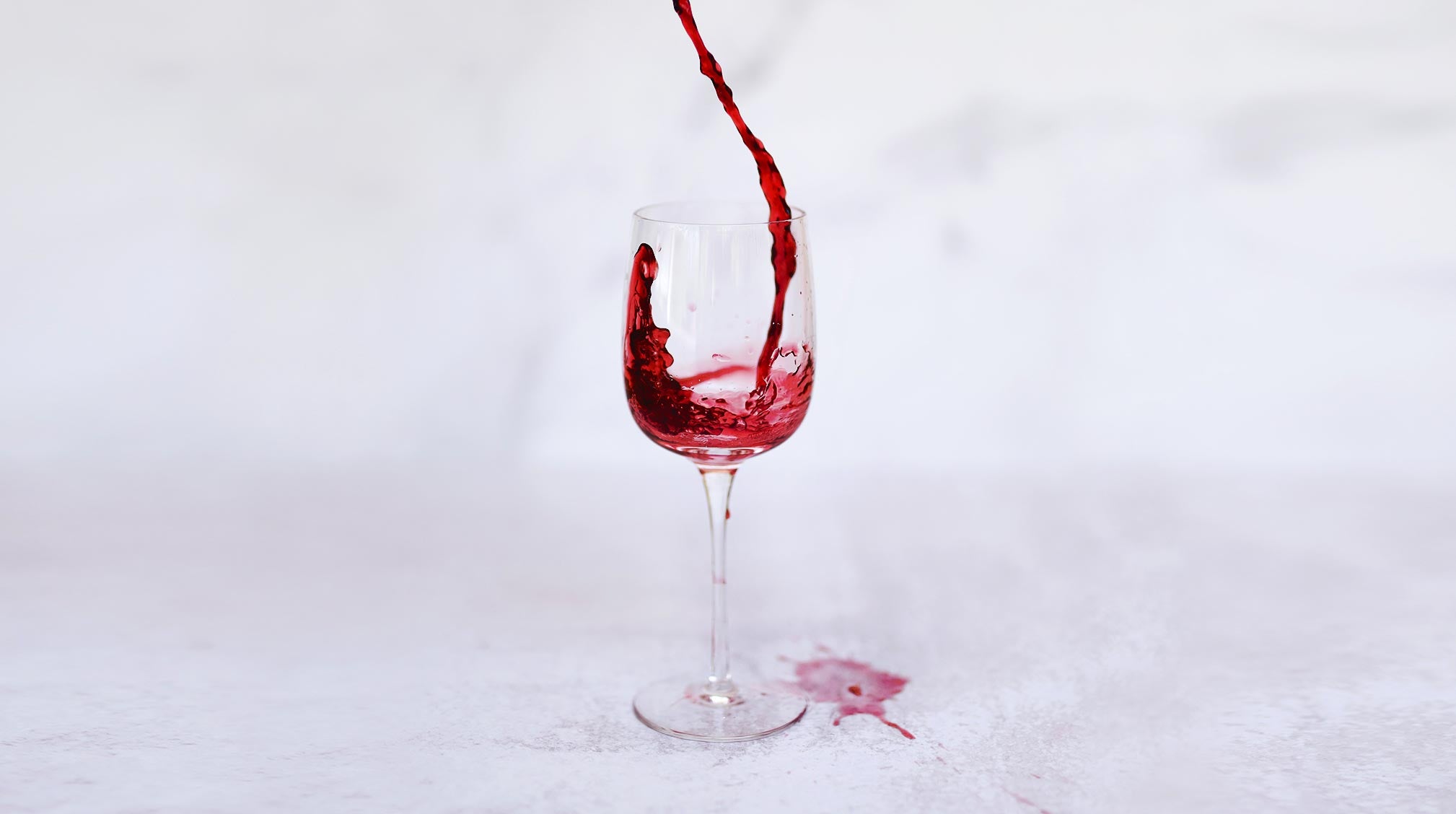 This guest post is courtesy of Bright Cellars, one of our favorite wine subscription services. Bright Cellars was founded by two MIT grads who wrote an algorithm that matches you to wine you're sure to love. Simply take their fun and easy taste palate quiz, and get matched to delicious wine from around the world tailored to your unique taste preferences. In this post, they share the best wines to drink for your skin, and 4 ways to treat your skin with wine.
Let's be real. Most of the time, we didn't just #WakeUpLikeThis. Taking care of your skin is a daily practice that involves so much more than just putting on sunscreen. 
As you probably know, diet and stress levels also affect skin health. Naturally, you want to avoid putting anything into your body that will make your skin look less than glowing. But wait. Does that mean you have to ditch your nightly glass of wine in order to have great skin?

Thankfully, no! 
Red wine – in moderation, of course – actually has positive benefits for your skin, along with a slew of other health benefits, including longevity, lower blood pressure, and a reduced risk of heart disease, just to name a few.
Check out these four ways you can use wine to improve your skin:
Red Wine: The Most Skin-Friendly Adult Beverage
While a pitcher of margaritas is one of the highlights of hanging out with your friends, the sugar, salt, and alcohol in this beloved cocktail can wreak havoc on your skin. So, you might be wondering, is wine bad for skin too? 
First, not all wine is exactly the same. Different wines have different levels of alcohol and sugar (although, it's important to note that wine generally doesn't have any added sugar like mixed drinks made with hard liquor. The residual sugar in wine comes from grapes that didn't completely finish fermenting into alcohol. When wine is fully fermented, it is said to be "bone dry").
But why is red wine good for skin? It comes down to chemistry. 
Red wine contains several naturally occurring polyphenolic compounds that come from grape seeds and skins. Fun fact: Grape skins are also what give red wine its ruby hue. White wine, on the other hand, is made from only grape juice – sans the skin.
The reason that red wine and skin health go hand in hand is thanks in large part to an antioxidant called resveratrol. Resveratrol protects the skin from free radicals – unstable molecules that can lead to lines, wrinkles, and sunspots – by restoring collagen and elastic fibers in the skin. 
Resveratrol has also been shown to brighten the complexion, keep skin moisturized, and smooth the skin's texture. 
Additionally, red wine has antiseptic and antibacterial properties that help fight acne breakouts.
In case that wasn't reason enough to pour a glass of vino, red wine also improves skin indirectly by helping to reduce stress and promote better sleep, since it contains the sleep-regulating hormone melatonin. 
Wine Spa Day
Luxury spas around the world have caught wind of the skin benefits of red wine and have started offering treatments like a "Premier Cru" anti-aging facial and a sommelier-supervised red wine bath.
Here's a little secret: You don't need to visit a fancy spa to enjoy the benefits of wine skin care. Here are four easy ways to treat yourself with a DIY red wine facial. 
#1 Red Wine Cleanser
Mix a tablespoon of lemon juice with four tablespoons of red wine. Use a cotton ball to apply the mixture to your face. 
#2 Red Wine Face Scrub
Make an exfoliating paste with red wine, coffee grounds, and coconut oil. Rub the paste into your skin in a circular motion. 
#3 Red Wine Facial Massage
Mix red wine, aloe vera gel, and a few drops of your favorite skin-safe essential oil. Massage this mixture onto your skin. Spend some extra time on your temples for maximum relaxation.
#4 Red Wine Face Mask
Mix a cup of green tea, two tablespoons warm honey, one tablespoon plain yogurt, and one tablespoon red wine. Spread the mask over your face and leave it on for 15 minutes.
The Best Wine for Your Best Face
You can choose any red wine you like to make these concoctions, but remember that different wines have different properties and, generally speaking, red wines with high tannins tend to be the best for skin care. 
Malbec, Pinot Noir, and Petite Sirah have the highest levels of resveratrol. 
Shiraz, Cabernet, and Merlot all have an antioxidant called procyanidin, which inhibits the destruction of collagen. Just remember that research does show the health benefits of wine – but in moderation. Excessive drinking is never recommended.
Show Your Skin Some TLC
While red wine can help improve your skin, remember that some acne is inevitable – particularly when you're stressed out, not sleeping well, or happen to be living through a global pandemic (hypothetically). 
If you enjoy a glass of wine and skin problems still afflict you, you can use a topical product to keep your face glowing and blemish-free. Hero Cosmetics' acne products are made with mindfully sourced ingredients, and help to prevent and treat any breakouts that pop up. 
In Vino Finito
Great news: You can enjoy a glass of vino and still have amazing skin! Thanks to natural compounds in red wine like resveratrol, red wine not only protects your skin from free radicals but can improve your complexion.
And if you're the type of person who never knows what type of wine to buy – whether it's for a DIY facial or for sipping on the couch – Bright Cellars can help! 
Bright Cellars is a data-driven wine subscription service that uses your answers from a simple 7-question taste quiz to match you to wines from around the world you're sure to love. You'll receive 6 new wines in the mail each month that match your taste, and you can skip or cancel anytime. 
One of our favorite Bright Cellars skin-friendly wines is their Lost City Malbec from Mendoza, Argentina. With complex aromas of blueberry pie, grilled plums, and purple flowers, it's perfect for sipping or for a DIY wine facial since it has high levels of resveratrol.
As if wine tailored to your taste and good for your skin wasn't amazing enough, our friends at Bright Cellars are offering Skin School readers 50% off your first box! Simply click here to take their wine quiz, and never choose the wrong wine again!