When and How to Brighten Skin: Where Lightning Wand Falls in Your Routine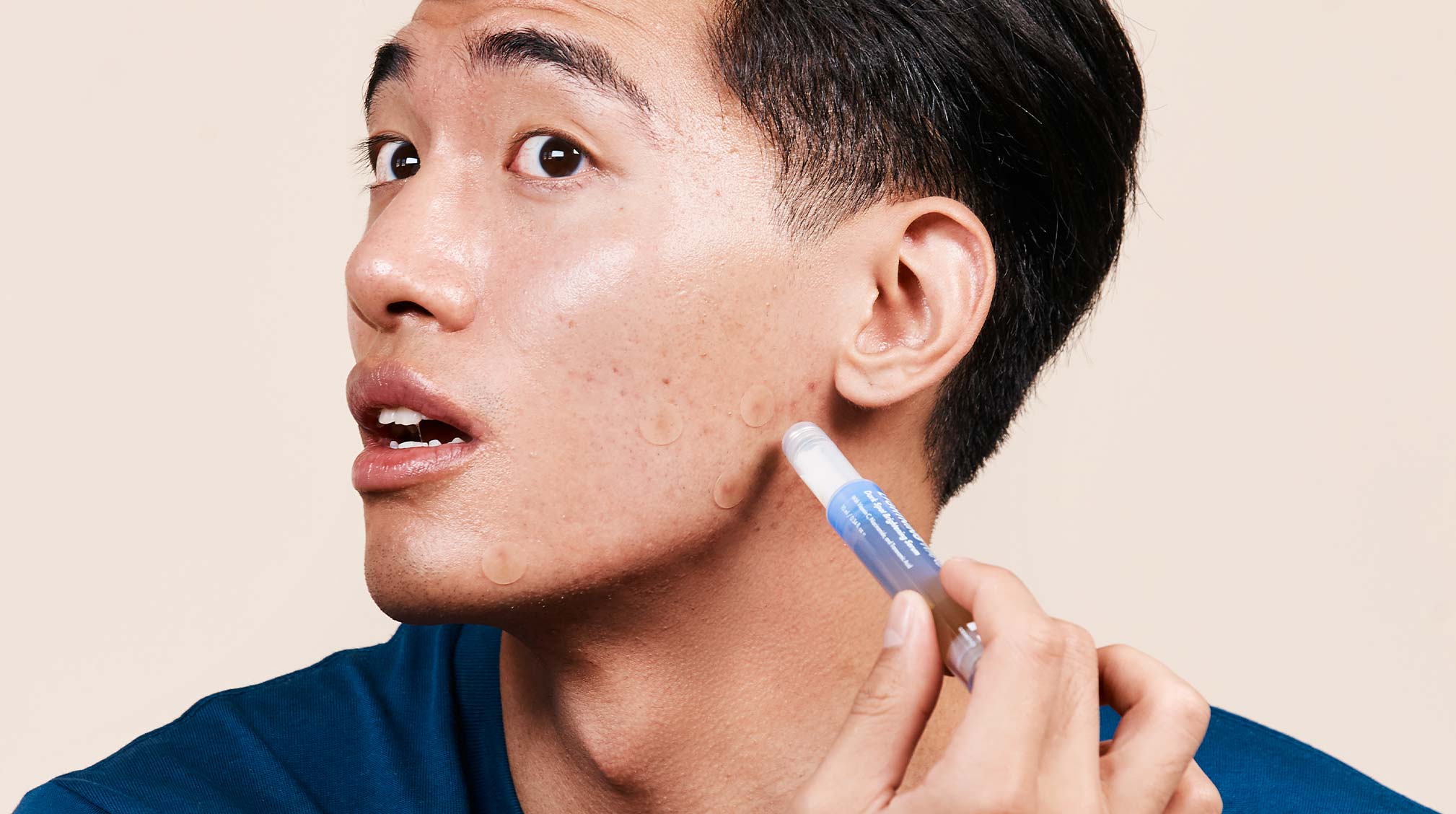 Do I use it with Rescue Balm? Does this replace Micropoint for Dark Spots? Before or after moisturizer? 🤔
We are thrilled about all the launch love for our newest skincare superhero, Lightning Wand. So today, we're going to answer the most common DMs and questions we're seeing: how and when to use Lightning Wand and how it works with other Hero products.
First, ICYMI Lightning Wand is a brightening and illuminating serum that visibly fades the look of post-acne marks (AKA post inflammatory hyperpigmentation and post inflammatory erythema). But this brightening skin care hero doesn't stop there. You can use it on sunspots, melasma, red marks or any patches where you see uneven skin tone. The rollerball zaps dark spots with our trademarked trio of advanced brighteners, glycolic acid and a sheer color-correcting tint — so you can bounce back from breakouts faster than ever before.
RELATED READ: Get Ready to Work Magic on Your Dark Spots with the Lightning Wand
When to use Lightning Wand brightening serum
As part of our Restore product line, Lightning Wand is designed to be used after a pimple has been patched (or has popped and flattened) and the wound is closed. Basically, after any post-pimple oozing and gunk is gone, get started right away with Lightning Wand. The sooner you address hyperpigmentation and dark spots, the easier they will be to fade.
Getting back to your best skin: Hero Restore products
If you currently use Rescue Balm and/or Micropoint for Dark Spots, you may be wondering how Lightning Wand fits in. Here's exactly where Lightning Wand skin brightening treatment should fall in your routine:
Step 1
After you've removed a Mighty Patch or popped a pimple, immediately apply Rescue Balm to deliver intensive post-pimple moisture, smooth scaly, uneven texture, and reduce the look of after-blemish bumps.
Step 2
A few days later, when the wound is closed and flat, you can start using Lightning Wand. Make sure it is the first product you apply on freshly cleansed skin, so the tranexamic and glycolic acids can reach your skin without a barrier in the way. Let it dry and then dab a bit of Rescue Balm on the spot to continue to nourish your post-pimple skin.
Step 3
Continue to use Lightning Wand hyperpigmentation treatment twice a day for two weeks, or until the spot has faded.
Step 4
For stubborn dark marks or to boost the brightening power of Lightning Wand, add Micropoint for Dark Spots to your routine twice a week. Its ultrafine hyaluronic microneedles give this nighttime patch an edge for smaller, more intense dark spots. Think of it like a mask for your hyperpigmentation, designed to work with your everyday dark spot treatment: Lightning Wand.
Step 5
Wear sunscreen, all day, every day. Nothing halts your skin's road to recovery like exposure to harmful UVA/UVB rays that can worsen existing hyperpigmentation and create new dark spots!
To sum it all up, think of Lightning Wand and our Restore products like the Avengers. Sure, Hulk or Iron Man can handle a bad guy or two on their own, but if you want a big job done quickly (like getting your pre-pimple glow back ASAP), you can bring in the whole gang for the ultimate combination of superpowers. Skin restored ✔️ Dark spot faded ✔️ Skin tone more even and brighter ✔️  We can do this all day. 😉
[[product-ad]]