The K-Beauty Influence on Western Skincare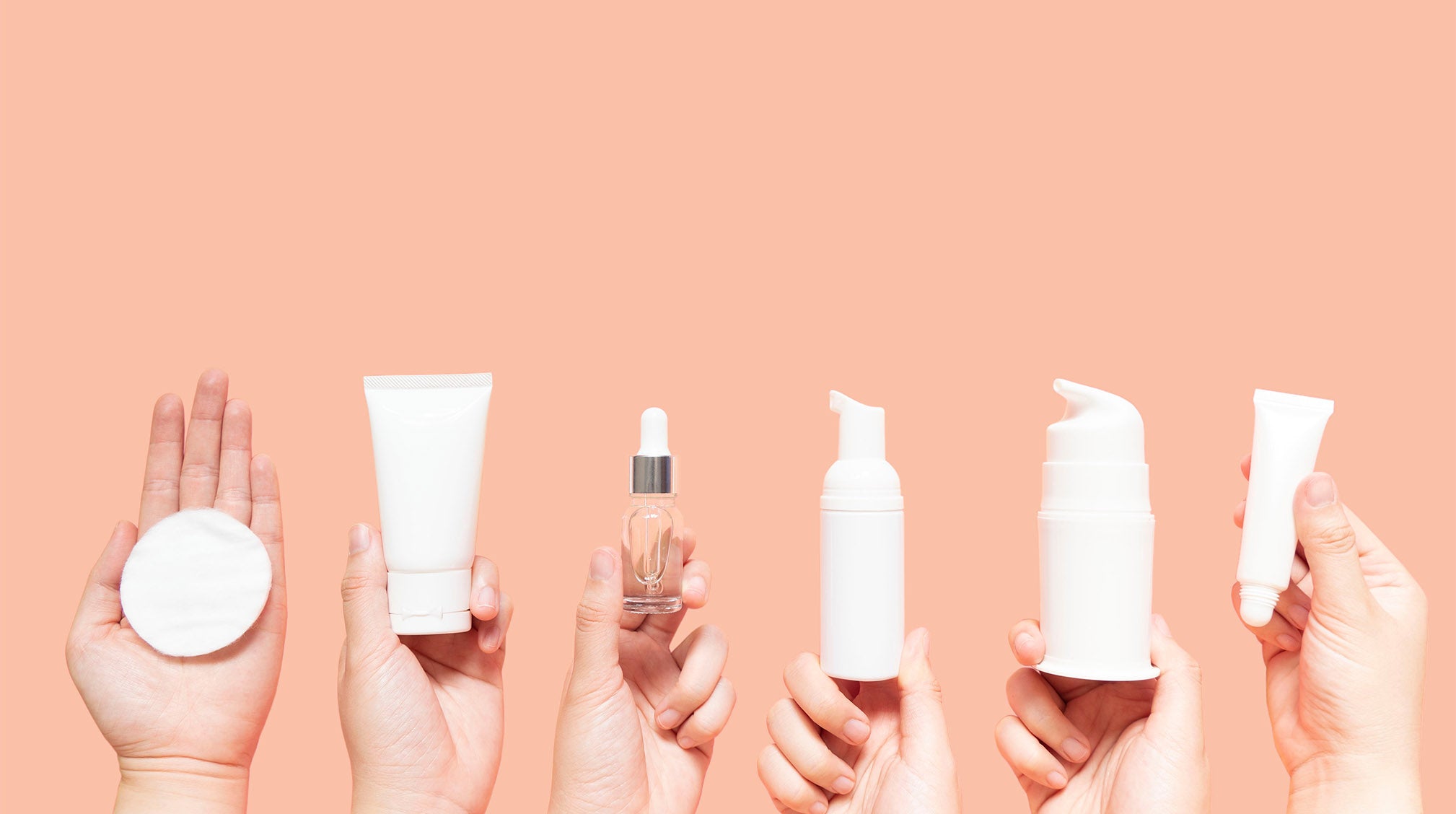 Over the past decade, the number of skincare products on store shelves – and our shelves if we're being honest – has more than doubled. It's widely known that beauty innovation originates from Korea, especially as more and more Western brands create their own versions of Korean multi-step skincare. If you don't know about the 10-step K-beauty routine, it goes like this: oil cleanser, water cleanser, exfoliator, toner, essence, serum, ampoule, eye cream, moisturizer, and either a sleeping mask or SPF in the morning. 
Now, think back to when you were in high school. What did you use on your skin? If you were like me, you may recognize this iconic soldier: 
Luckily, many of the go-to acne products and brands of decades past have now been replaced by gentler, more effective treatments, so this cleanser is probably not found on many teenage countertops nowadays. Based on the reviews, people report their skin as feeling puffy, itchy, dry and/or red after using this cleanser. I'd bet that has something to do with the 2% salicylic acid, which is a fine amount for a weekly exfoliator, not a daily face wash. 
Thinking back on my personal experience, I probably wasted more money on products that didn't work than on products that did work, each time feeling more disappointed (in my skin) than before. Even if we push ourselves to drink more water or eat healthier, if our skincare products aren't helping, then our skin can't look its best. And this is where K-beauty stepped in. 
A multi-step routine 
All of those steps can seem like a hassle at first, but the majority of skincare aficionados don't commit to the whole shabang. Think of the 10-step routine as a template to develop your own routine; you don't need to do all 10 steps. One of the most important steps I gained from K-beauty is double-cleansing. The first time I rubbed an oil cleanser on my dry skin… It was weird and uncomfortable, and made my eyes a little cloudy for a minute. Now, I can't live without it, and apparently, neither can Western brands. 
Take a look at Ponds' latest cleansing balm. 
Look familiar?
Ponds, the brand famous for the cold cream that your mom probably used to remove her makeup, now has their own version of the OG cleansing balm from BanilaCo. And Ponds isn't the only drugstore brand coming out with cleansing balms. There's also the new Target brand Versed and Pixi Beauty. 
Most people in the U.S. don't even know what a cleansing balm/oil is – which makes the fact that drugstore brands are launching cleansing balms even more exciting. 
Also prior to the K-beauty influence, consumers didn't pay much attention to skincare. Or rather, they didn't see the value of skincare. Westerners placed more weight on using heavy-duty makeup to conceal blemishes and dark circles, instead of using skincare products to treat and brighten. And that brings me to the next point. 
The weird and winning ingredients 
Don't let the fun, quirky and cutesy K-beauty packaging fool you. What's inside the packaging is so much more exciting. Snail mucus, bee venom, red ginseng, donkey milk and placenta are just a few of the crazy ingredients found in K-beauty products. 
Before K-beauty took over the world, the common ingredients used in acne care were benzoyl peroxide and salicylic acid. If you needed something stronger? Prescription retinol. The goal of these products was to strip away all the dirt, but in doing so, they also stripped away your skin barrier, leaving skin dry and defenseless. 
K-beauty products focus heavily on hydration. Even when fighting acne, the ingredients must also nourish while gently exfoliating – like cica! Keeping your skin hydrated is one of the foundational steps in achieving healthy, strong skin.  
Skincare made simple
I can't remember whether or not I moisturized or had a routine before I was influenced by K-beauty. I only cleansed my face because face wash was the cheapest product in the aisle. Magazines and the (early) internet sites didn't tell me that I had to cleanse first, then apply toners/serums, before sealing everything up with a moisturizer. As a general rule of thumb: you want to apply products from the lightest viscosity to the thickest. 
By creating a routine, people began to understand how to take care of their skin. K-beauty brands taught consumers about skincare with simple infographics, making complex ingredients easy to understand. Check out how Etude House explains their pore-tightening essence and its ingredients. 
Whereas Western beauty brands marketed serums to more mature demographics with adjectives like "powerful" and "age-reversing," K-beauty brands focused on the serum benefits of "prevention" and maintaining "youthful" skin for all age groups. 
How we view skincare
K-beauty has pushed Western brands to become more innovative, more creative and more transparent with their products. Instead of buying cookie-cutter, three-step skincare solutions, more people are discovering new skin solutions and curating their own skincare routines. 
The skincare world has grown so much that it has also extended to body and self care with intriguing products like the Baby Foot Peel and aromatic and soothing products like the Kao Hot Steam Eye Mask. 
Have you tried a K-beauty routine? How has it changed your skin/skin care? Let us know in the comments!