Is Sunscreen Dangerous? Here's What the FDA Has to Say About It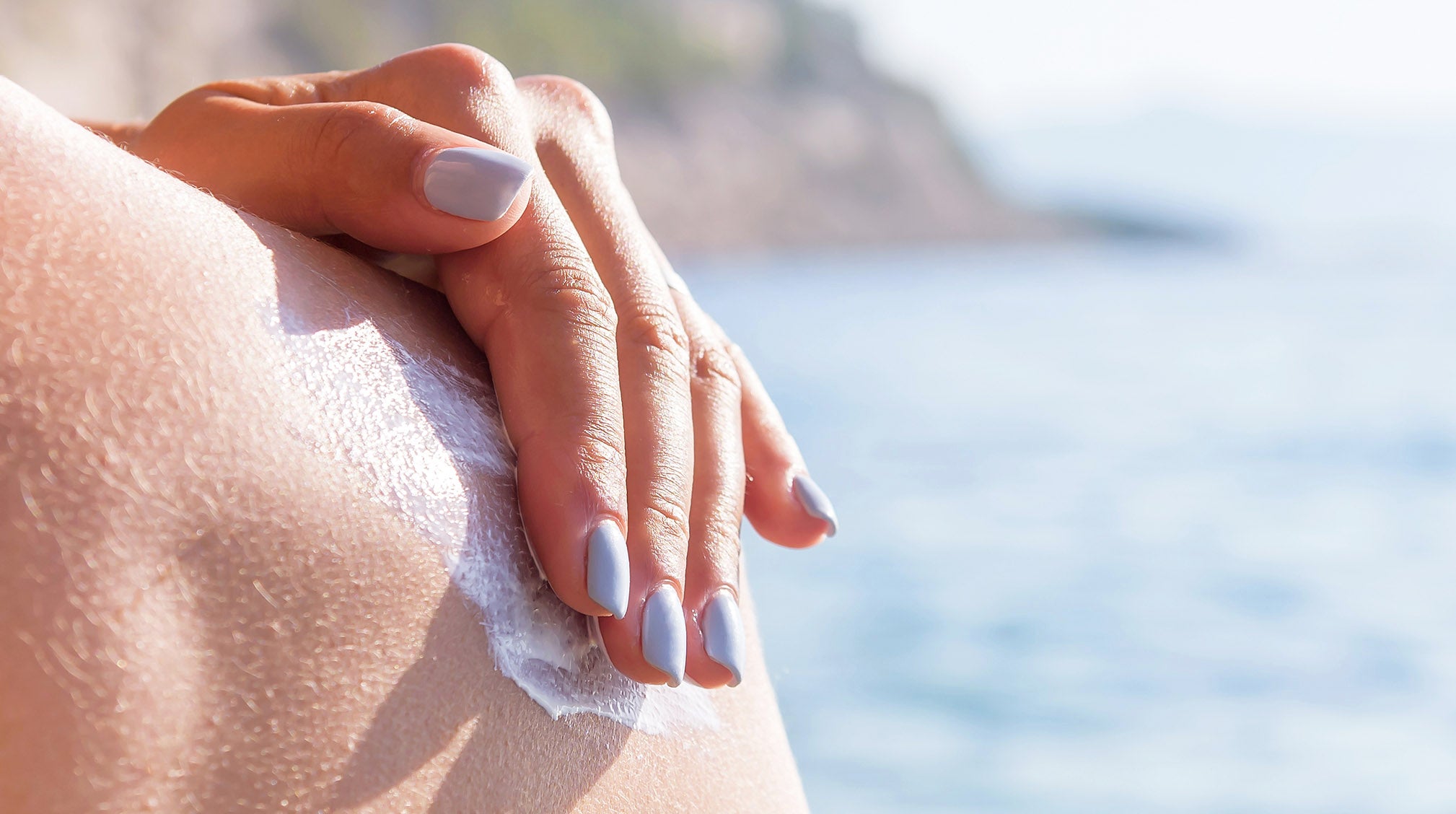 Last month, the US Food and Drug Administration (FDA) published new research about the absorption of active ingredients in sunscreens. What did it say? That six chemicals commonly found in sunscreens can be absorbed into the bloodstream after a single use. The new report was a follow up of the FDA's 2019 pilot study of the absorption of four chemicals after multiple sunscreen applications.

In the January 2020 publication, the FDA concluded that avobenzone, oxybenzone, octocrylene, homosalate, octisalate and octinoxate can also remain in the body for extended periods of time. "However, the fact that an ingredient is absorbed through the skin and into the body does not mean that the ingredient is unsafe, nor does the FDA seeking further information indicate such," clarified Janet Woodcock, M.D., director of the FDA's Center for Drug Evaluation and Research. "Rather, this finding calls for further industry testing to determine the safety and effect of systemic exposure of sunscreen ingredients, especially with chronic use."

Participants in the FDA study were asked to apply sunscreen on 75% of their bodies the first day. During the following three days, they were asked to apply the same amount four times each day. Researchers concluded that after initial absorption, the concentration of the six chemicals in the blood increased each day of application and remained above FDA-recommended levels at day seven. Two of the chemicals - homosalate and oxybenzone - were still above those thresholds after 21 days.

As a result, the FDA has requested additional information on active ingredients from sunscreen manufacturers in order to evaluate their Generally Recognized As Safe and Effective (GRASE) status. The agency has also proposed new regulations to address the safety of common sunscreen ingredients, as well as dosage forms, sun protection factor (SPF) and broad-spectrum requirements.
Then should we stop using sunscreen?
Most definitely not, according to the FDA and every dermatologist around the world! The link between sun exposure and cancer is real and protection against UV rays is absolutely necessary. One in five Americans will develop skin cancer by the age of 70, the Skin Cancer Foundation states. Plus, UV radiation is one of the primary environmental factors that ages our skin. But there are a few steps you can take to increase the safety of your sun protection:


Choose physical over chemical. Physical sunscreens create a barrier on the skin that deflects UV rays, while chemical sunscreens absorb UV rays like a sponge. Plus, the mineral-based ingredients in physical sunscreens, like titanium dioxide and zinc oxide, are recognized by the FDA as safe and effective. And don't skimp on coverage - the American Academy of Dermatology recommends applying at least one ounce of sunscreen to all exposed skin every two hours or after swimming.

RELATED READ: Time for a Refresher: Suncare 101


Check the EWG sunscreen list. If you feel that sunscreens with titanium dioxide or zinc oxide can be difficult to rub or blend in and would like to find a safe chemical sunscreen, check the Environmental Working Group's (EWG's) Guide to Safe Sunscreen. The organization rates each sunscreen's safety level on a scale of 1 to 10 and grades products based on health hazards and UVB protection.
Don't rely solely on sunscreen. Shirts, hats, shorts and pants can reduce burn risk by 27%, according to the EWG. Choose protective clothing that covers the arms, torso and legs and always wear sunglasses and a hat. During periods of peak sunlight (10 a.m. to 4 p.m.), limit your exposure to the sun and seek shade whenever possible.

Bottom line
Sunscreen is still a must-wear skincare product (each and every day), but it's wise to educate yourself on which ingredients to avoid in chemical sunscreens.
What's your favorite sunscreen? Let us know down below!