Here's What You Need to Know About Taking Birth Control for Acne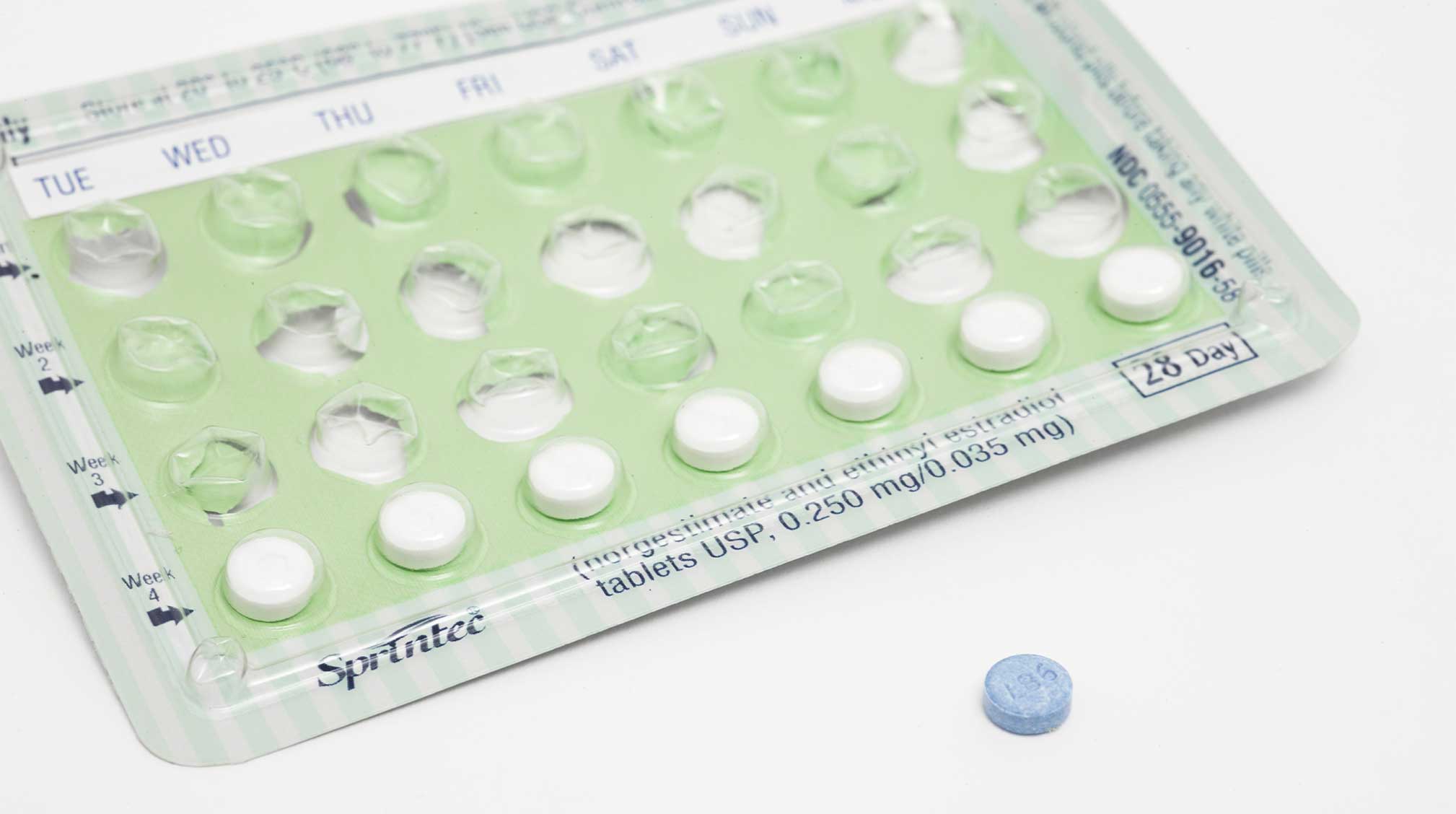 This post is in collaboration with The Pill Club, a women's wellness company that virtually prescribes and ships birth control. Their mission is to be a trusted partner for women, empowering them through access, choice and education – all while delivering a positive and personal birth control experience.
Regular day-to-day breakouts can easily be tamed with the help of an over-the-counter topical treatment, such as Mighty Patch. But, when you're dealing with hormonal acne caused by the fluctuating hormone changes throughout your cycle, that's an entirely different ball game that may require a different course of action.
Birth control is one popular and effective hormonal acne treatment. Starting a contraceptive is not a decision to take lightly. To help you educate yourself on the topic, we chatted with a couple of dermatologists to get the scoop on how birth control for acne works, what options are available, and potential side effects to know.
So really, how does birth control clear up acne?
Androgens, like testosterone, increase oil production. Female sex hormones — estrogen and progesterone — help slow down the production of oil. So, when your hormone levels are not regular and balanced, this can result in an overproduction of oil that clogs pores and leads to acne.
Therefore, Tanya Kormeili, MD, FAAD, a board-certified dermatologist in Santa Monica, California, says anything that helps regulate your hormones, such as birth control, will, in turn, improve acne as well.
Birth control regulates your hormones by taking over your body's hormone production and replacing it with the hormones it provides, says Susan Bard, MD, a board-certified dermatologist based in New York.
However, not all forms of birth control will help clear up acne. Dr. Bard says only those birth control options with both estrogen and low levels of androgenic progestins are effective.
Birth control methods such as the mini-pill or IUDs contain only progestin, so they won't work to control acne. And methods with high androgenic progestins, such as the birth control ring or the birth control patch, may worsen acne.
Types of birth control for acne
From birth control pills and IUDs to the birth control patch, there are many different forms of contraceptives. Ones that the FDA has approved as a treatment for acne include Ortho Tri-Cyclen, Yaz, and Estrostep.
RELATED READ: What Causes Hormonal Acne?
But, the acne may come back
So, let's say you get on birth control, your acne clears up, and then you get off of it for whatever reason. What happens then? Well, it depends. "If your hormones stay regular, then there's a chance that your acne will not come back," Dr. Kormeili says. "But, if your hormones are abnormal, it can then trigger the skin to break out again."
Dr. Bard adds that in order for the acne to go away for good, your endogenous hormonal makeup would need to change. "This can occur spontaneously throughout one's lifetime, especially after events that can lead to hormonal changes such as post-pregnancy," she says.
Next steps to take
If you're interested in trying birth control to remedy pesky acne breakouts, but don't have the time (or desire) to schedule an in-person appointment with your doctor and drive to the pharmacy, we recommend giving The Pill Club a shot. Simply take a few minutes to fill out the health questionnaire and their medical team will recommend and prescribe the best type and brand for you. Then, sit back and wait for your birth control to arrive. The cost is typically $0 with insurance, or starts as low as $6.99 without. And did we mention that your birth control comes with free goodies too? Fun stickers, tasty chocolates, condoms — every month is a surprise! Stress-free, simple, monthly birth control delivery. 🙌