Transition Your Skin Care From Winter to Spring, in 3 Simple Steps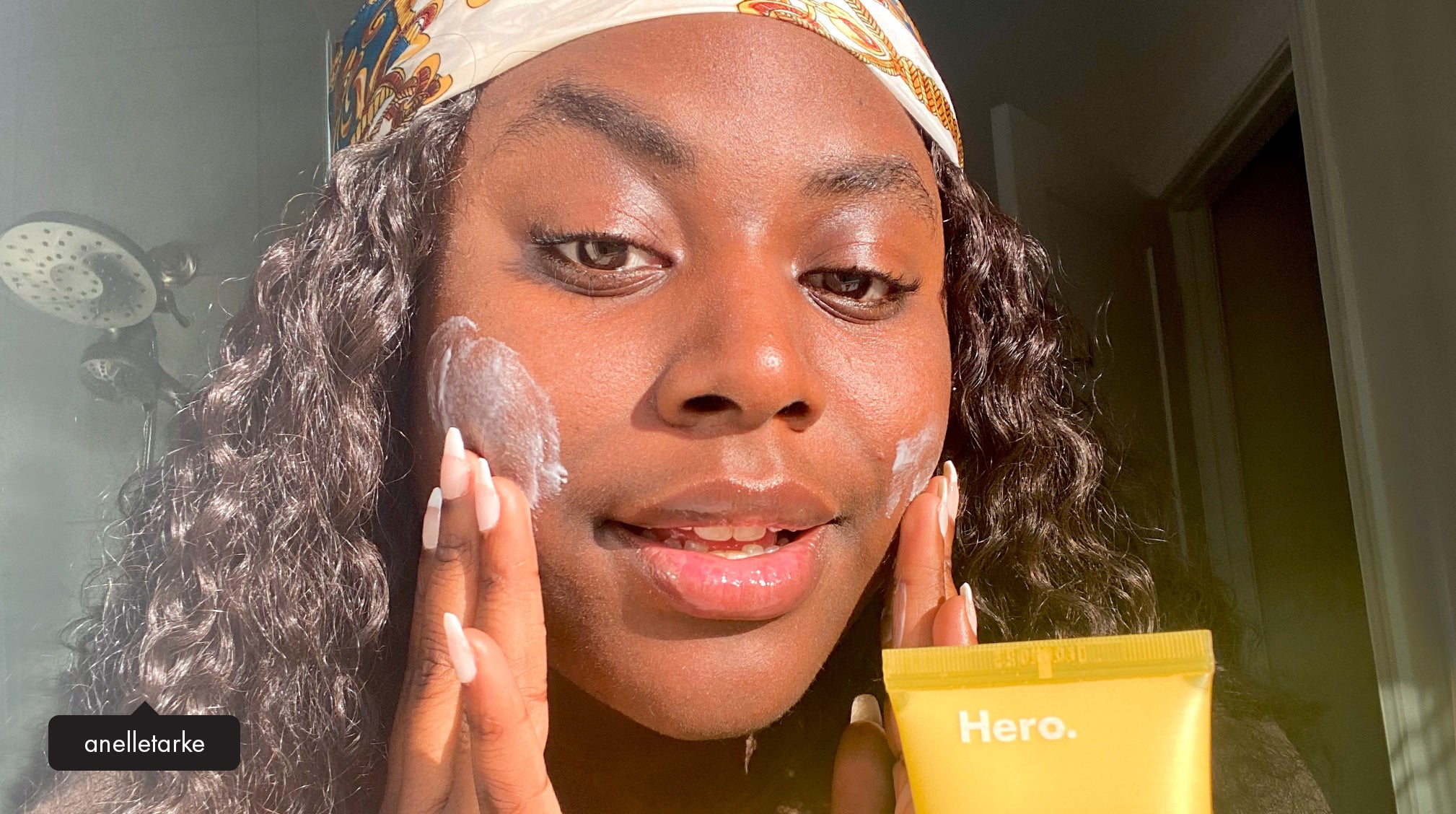 Spring is finally here 😊, and along with the warmer weather, sunshine and increased humidity come changes in what our skin needs on a daily basis. Plus, as fully vaccinated people begin to gather without masks, your skin will likely be on display much more than it has been for the past 12 months. Here's how to prep your skin for the brighter days ahead.
1. Exfoliate your way to smooth spring skin
Enduring cold winter weather and spending a lot of time in dry indoor air can leave skin looking flaky and dull. Christine McMackin and Tobi Baker-Daigle, co-owners of New England Skin Center, recommend adding a gentle exfoliator to your spring skincare routine in order to prompt shedding of that dry winter skin. "Exfoliating your skin removes dead skin cells that can dull and clog your skin, while improving skin texture, acne, sun damage and aging concerns."
When you are choosing a daily exfoliating cleanser, look for one that contains chemical exfoliants that will visibly brighten and resurface skin (like AHAs, BHAs or PHAs). You can also try a physical exfoliant that helps remove dead skin without harsh scrubbing, but steer clear of scrubs that contain ground-up shells, pits or rocks, as they can cause micro-tears in the skin's surface.
Pro Tip
Or better yet, find a cleanser that uses gentle physical and chemical exfoliants, for your glowiest spring skin ever. The gentle konjac jellies and exfoliating acids in our Clear Collective Cleanser are 100% safe for daily use and leave your skin feeling refreshed, clear and velvety soft — even before moisturizer!
2. Lighten your product load
After spending the winter layering oils, serums and balms on our faces, it's time to lighten up! Try paring down your routine to the three essentials — cleansing, toning and moisturizing — and then spot treat acne or hyperpigmentation when necessary. As the weather begins to get hot and humid, less is definitely more (especially in a skin care routine for oily skin) and a three-step routine may be all that you need during the spring and summer months. Bonus: three products are much easier to pack than 12 for a vacation or weekend away.
Speaking of lightening up, your spring/summer moisturizer should be formulated to hydrate and replenish the skin's moisture barrier without overwhelming skin or clogging pores. Instead of thick, heavy creams, opt for a lightweight moisturizer that absorbs quickly and reveals a dewy, softer complexion, like the Clear Collective Moisturizer.
3. SPF all day, every day
Sunscreen is a must 365 days a year, but especially now that we'll be spending more time outside in the sun. While a moisturizer or foundation with an SPF 30 may be sufficient in winter, it's time to break out the higher SPF in an actual facial sunscreen that is separate from your skincare products or cosmetics.
Ready for the next step? Here's how to transition your skin care from spring to summer.
[[product-ad]]