Acne Influencer Melinda Renzoni Shares the Ups and Downs of Her Acne Journey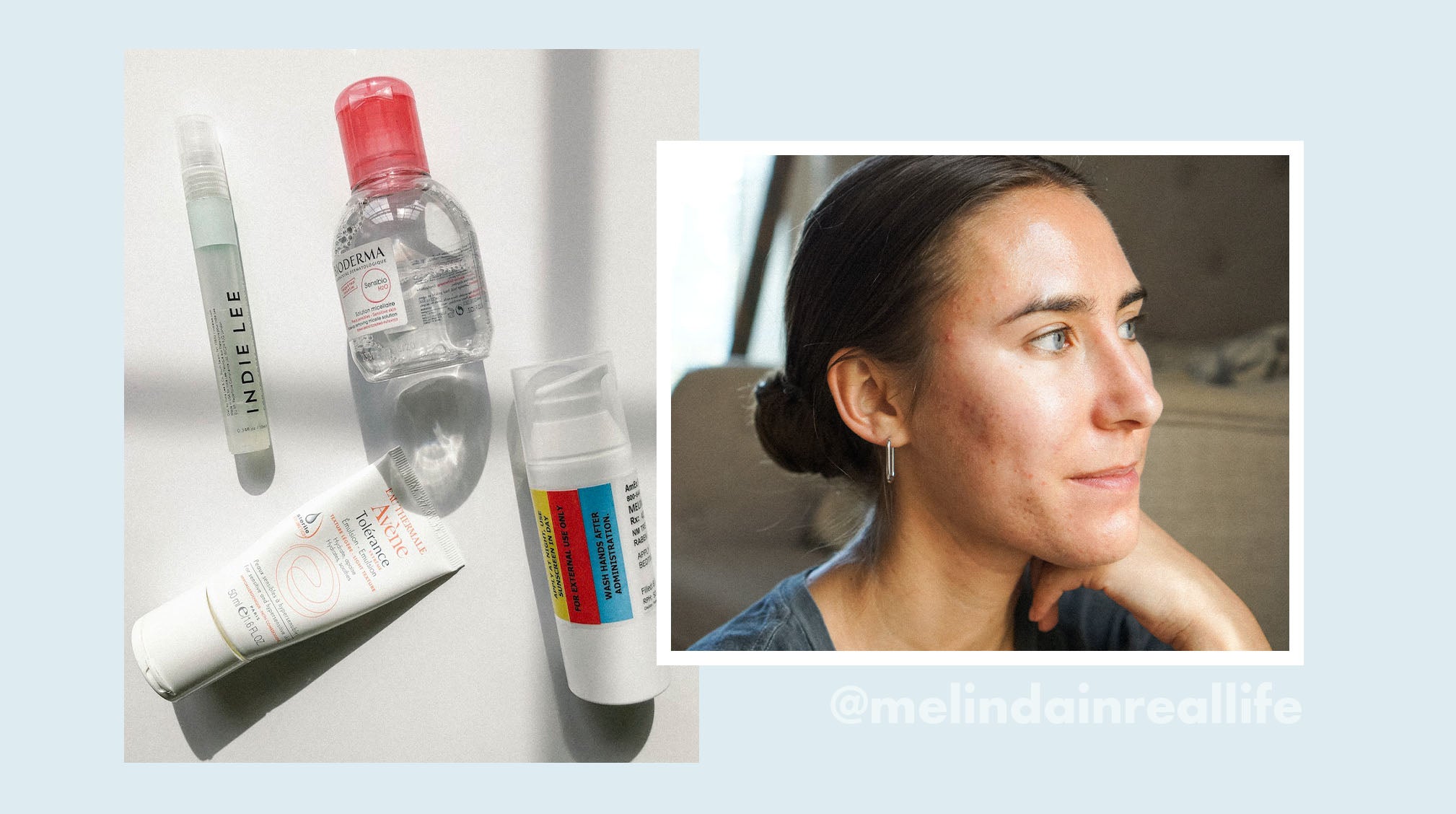 When we scroll through social media, it's hard not to compare ourselves with the person on our screen. Their lifestyle, their outfits, or their skin. The acne struggle is real for so many of us, and it can be helpful to know that we're not alone. 
In today's guest post, beauty blogger Melinda Renzoni (Melinda in Real Life) shares the ups and downs of her personal acne journey. An HR Senior Certified Professional by day, she spends her free time blogging about skin positivity, healing hormonal acne and everything clean beauty. 
I can't tell you how many messages I've received saying that I should really stop trying new makeup and skincare products. I can guarantee you that's not going to happen anytime soon. My skincare routine is ever-evolving. As each year passes, I learn more about skin care and adjust accordingly. Plus, in theory, you have an entirely new body about every seven years due to cell turnover. So when you think about it from that perspective, keeping your routine the same actually makes less sense (in my opinion). Especially when you factor in hormonal fluctuations and the changes in season.
High school
When I was in middle school, I don't recall owning a face wash or thinking much about personal care products at all. It wasn't until my skin started breaking out in high school that skin care suddenly became a necessity in my life. As a teen, I mainly experimented with drugstore brands, such as Proactiv, Neutrogena, Noxema and Sea Breeze. I had absolutely no idea what I was doing or why I was doing it. If I saw a commercial on tv or a friend recommended something, that's what I used. As you can imagine, the few things that I did use were fairly inconsistent.
College
As my acne continued to increase in severity, I sought treatment from a dermatologist. For many years, I relied heavily on the recommendations of my doctor. I religiously used a glycolic-based cleanser, the DCL oil-free ultra light hydrator and an assortment of prescription topicals for the latter part of my teens through my undergrad years. This is when I first started to actually stick to some sort of "routine" and there was more of a method to the madness.
In my early twenties, my holy grail combination of products included the Perricone MD hypoallergenic gentle cleanser and a prescription for Epiduo (which is adapalene and benzoyl peroxide). I'm not gonna lie; this combination kept my skin quite clear. This is when I discovered that retinol agrees with my skin type quite well.
After a lot of research, I made the decision to switch to "clean" beauty products - and I still feel good about this decision. The number of steps in my routine steadily increased, as did the price tags on my products. I tested out many of the higher end clean beauty brands, such as Tata Harper, May Lindstrom and Drunk Elephant, in my mid-twenties. I very quickly discovered that for me, more or pricier products did not necessarily mean better skin.
Today 
That brings us to today.  I've been sticking to what I fondly refer to as my "skin care diet," which is a bit of a change for me. You can read in more detail about it here. In a nutshell, the goal is to keep things to the bare minimum to let your skin take a break and reset. I'm trying to be extremely intentional about selecting just a few quality products that won't cause any irritation (which generally means free of any harsh chemicals, fragrance and essential oils). Not to mention, this approach to skincare is also better for the environment and your wallet. The Krave Beauty Oat So Simple water cream and Bioderma Sensibio H2O Micellar water have been working well for me.
The combination of my nerdy nature that won't let me stop researching and evolving technology that creates a steady flow of new products is a match made in skinfluencer heaven. The skincare diet is what works best for me currently and has yielded great results; however, I feel confident that the next time I collaborate with Hero Cosmetics, my routine will be totally different.

Want more Melinda? Check out our previous interview to learn how she deals with adult acne and follow her on Instagram!