What Even is Oil-Cleansing? And Should You Be Doing It?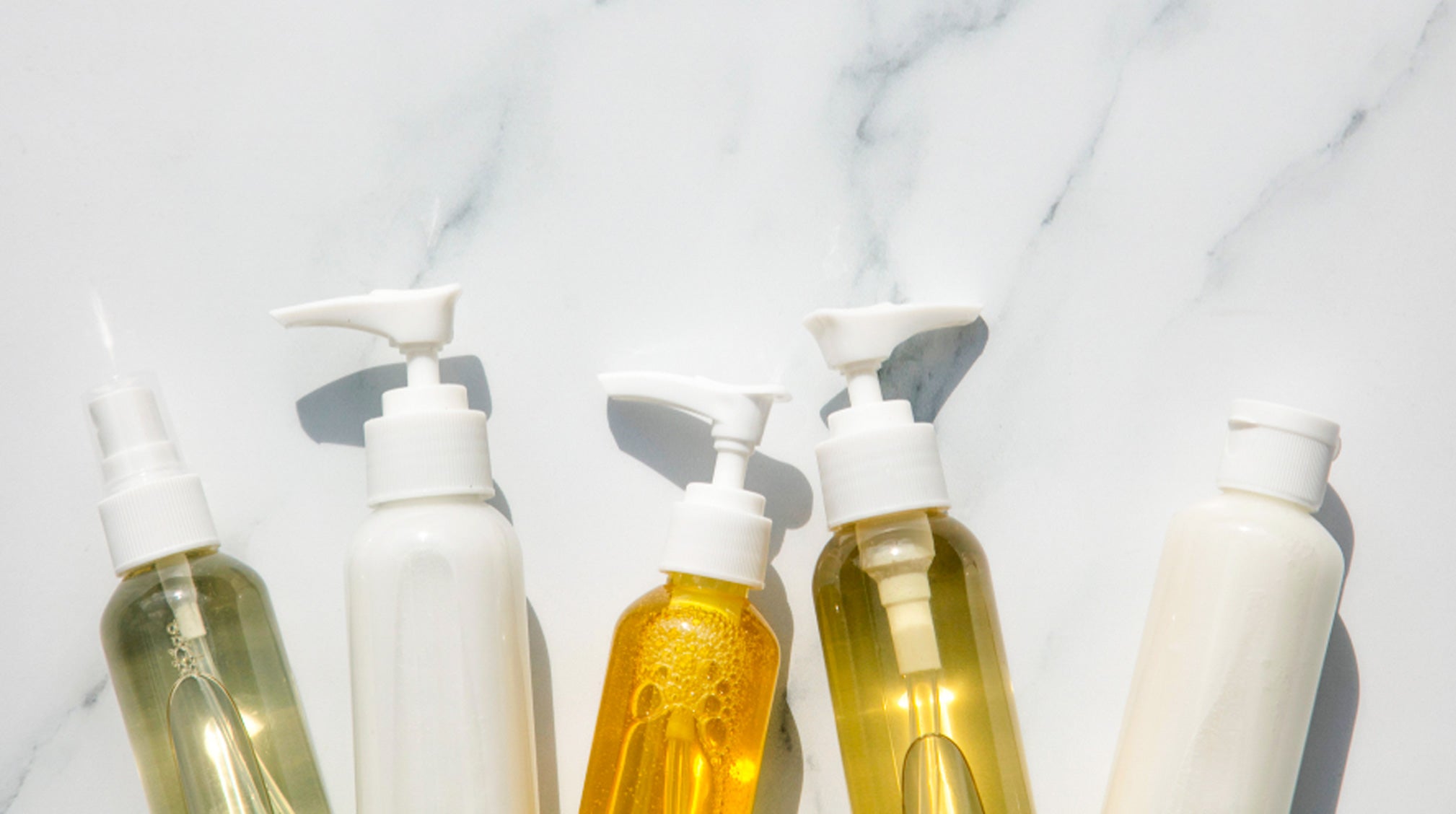 Word on the skincare street is that we should all be double cleansing our skin. In case you're not familiar with the increasingly popular skincare method, double cleansing is pretty much what it sounds like: cleansing your skin twice.

If you're sometimes too lazy to even wash your face the one time (been there), the idea of having to cleanse your face twice may sound like a chore, but the benefits may motivate you to do so!

Curious? Scroll on to find out why double cleansing is a great way to level up your cleansing routine, the benefit, what skin types this technique works best for, and how to double cleanse.
So, what is double cleansing? And how does it work?
The importance of cleansing our skin has been drilled into us for forever, especially at the end of the day when makeup, dirt, debris, oil, sweat, and pollutants have accumulated. However, cleansing the skin just once doesn't do the trick at getting rid of all the impurities! If these impurities remain on the skin, they can lead to damage, contribute to aging, and cause major acne breakouts. No fun.

Enter: The double cleanse method to the rescue which ensures you really do get everything off and leave your skin feeling squeaky clean. The reason why this works better and cleanses deeper is not just because you're cleansing twice, but also because you're using two different products to get the job done.

The first step in the double cleanse method involves using a cleansing oil or cleansing balm to gently wipe off the impurities at the skin's surface. This essentially clears the canvas for the next step, which is lathering up using a water-based cleanser to get deeper into the pores.
Benefits of double cleansing
So...why go through the trouble of double cleansing? Well, the benefits speak for themselves. 
It really removes impurities. Double cleansing ensures you get the deepest clean possible. Even if you don't wear makeup every day, skin accumulates dirt, debris, and pollution throughout the day...which damages the skin later on!
It makes other products more effective. If there are still impurities on your skin after washing it, any other skincare products you put on your skin won't be as effective. Double cleansing ensures all the gunk is out of the way, which allows the products to penetrate deeper and work better.
It helps prevent acne. In case you're not yet sold on the benefits of double cleansing, perhaps this will get you there. Double cleansing helps prevent the build-up of sebum and bacteria, which we know triggers acne flare-ups. So by simply cleansing twice, you're helping prevent acne breakouts.
Cleansing 101: How to double-cleanse your skin
Ready to give double cleansing a go? You'll need two products: an oil-based cleanser and a water-based cleanser.

Step 1 - Apply cleansing oil or cleansing balm to your hands to gently rub off your makeup and any grime that's been accumulated on your dry skin – this might feel weird if it's your first time but trust the process! If you're wearing heavy makeup, this may take a minute. Rinse with warm water.

Step 2 - Next, use a water-based cleanser (you'll know it's water-based if water is listed on the ingredient list) to lather up for a deeper clean. Massage the product onto skin and let it lather up! Rinse with lukewarm water, and voila! You're done. Proceed with the rest of your skincare routine.
Pro Tip
Reach for the Exfoliating Jelly Cleanser for a more refreshing water based cleanser! It's packed with fruit enzymes, brighten agents, and Konjac jellies to gently exfoliate and smooth skin.
Who is double cleansing best for
Although double cleaning has its benefits, the two-step method isn't recommended for everyone. It may be too harsh for sensitive and dry skin types. That doesn't mean there aren't cleansing oils for us sensitive skin gals! Look for products with gentle formulas that won't strip your skin of its natural oils. If you find it to be too much, stick to a one-step water-based cleanse followed by a rinse. For oily and acne-prone skin, the method should work great for you – it prevents build up of sebum and acne bacteria... that's reason enough to jump on the double cleansing bandwagon!
[[product-ad]]