Pimple Emergency? Here's How to Get Rid of a Pimple Fast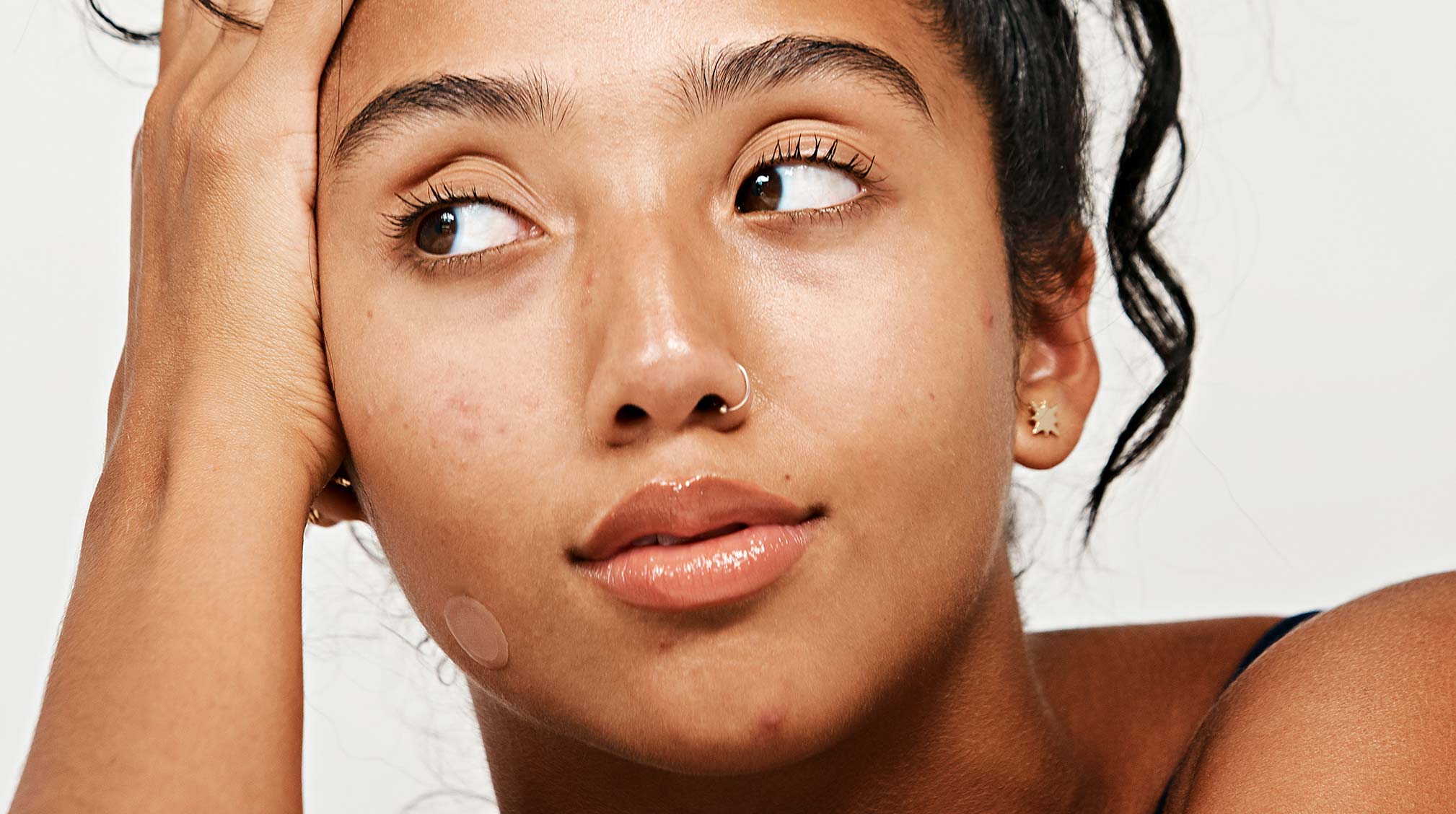 You wake up in the morning all bright-eyed and bushy-tailed. You mosey over to the bathroom to cleanse your face and brush your teeth and then *gasp* you notice there's a brand new pimple staring back at you—the horror. 🙀
Before you cue the sad violin music, we've got good news for you. There are ways you can zap away a pimple overnight, literally, because hello, you've got important things to do. Whether you've got a cystic pimple, a whitehead pimple, or inflammatory pimples, there are home remedies for pimples that have your back. Keep reading to learn how to get rid of a pimple fast.
1. Dab some diluted tea tree oil
Is there anything essential oils can't do? No, there isn't. Essential oils have lots of magic up their sleeves, and getting rid of zits is one of them. Tea tree oil, in particular, is known for being great for combating skin issues, including insect bites and acne. It helps fight the bacteria that causes pimples and reduces skin inflammation. Fair warning: Tea tree oil is potent stuff. Be sure to dilute it with a carrier oil (1 drop of tea tree oil with 1 teaspoon of carrier oil) before applying it directly to the blemish. Some carrier oils you may find at home are argan, jojoba , coconut, rosehip, olive oil, etc. 
2. Put a Mighty Patch on it
If you're dealing with a whitehead pimple, the Mighty Patch Original will work wonders. The nighttime acne patch is made of premium medical-grade hydrocolloid and magically sucks out all the fluid and pus out of the pimple reducing its appearance while you snooze. You'll totally be feeling yourself with clearer skin in the AM. For daytime zip zapping, grab a Mighty Patch Invisible+. They work just as great as the OG version but are super thin and virtually undetectable.
3. Apply hydrocortisone cream
Getting cortisone injections from a dermatologist is a popular way to get rid of a pimple fast, especially the large and angry ones. However, that option isn't always accessible or affordable. Using an over-the-counter hydrocortisone cream can deliver a similar result by reducing inflammation and giving the pimple a flatter appearance overnight. It works best with red pimples under the skin and not so much with blackheads or whiteheads.
Pro Tip
Only dab the hydrocortisone on the pimple itself, not your entire face, and note that it's not meant to be used regularly as it can lead to more acne breakouts.
4. Pop on a Micropoint for Blemishes
So let's say you spot an early stage pimple, or worse, an early stage cystic pimple, what do you do? How can you get rid of a zit before it's even fully appeared yet? That's when Micropoint for Blemishes shines. The microneedle patch has 173 hyaluronic acid micropoints that give a super dose of acne-fighting and anti-inflammatory ingredients right to the pimple's core where topical products can't reach. It will speed up the process of the developing whitehead pimple, calm redness, and shrink it down. In other words, pimple: 0. You: 1.
5. Use aloe vera to reduce redness
Got sunburned skin? Rub some aloe vera on it. Got a pimple? Aloe vera can help with that too. The medicinal plant is anti-inflammatory, anti-bacterial, and boasts antioxidant properties, making it an excellent zit zapping ally. You can apply it topically as an acne spot treatment and leave it on overnight. Then wash it off in the morning to reveal reduced redness and irritation.
Whatever you do, don't pop it
And lastly, we'd be remiss not to give you a friendly reminder to not pop your pimples. We know. We know. It's so tempting. The oozing pimple is practically begging for it. Remember that if you pick at it and/or pop it, it may turn into a bigger, redder, and angrier mess than before. It'll take longer to heal, may lead to an infection, and can cause scarring too. With so many easy ways to get rid of a pimple fast, it's just not worth it. Your skin will thank you later.
[[product-ad]]