Interview with Way of Will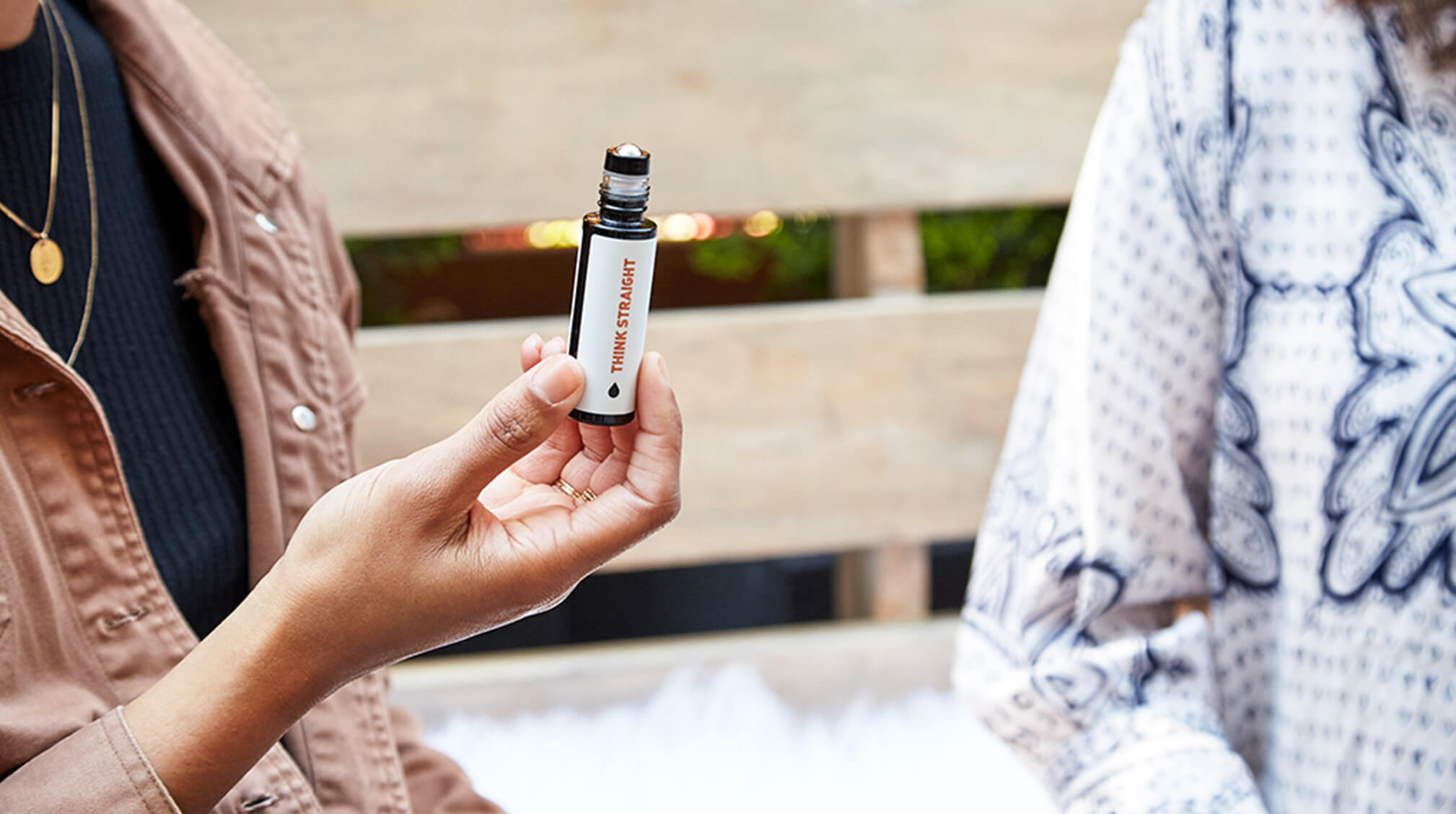 What are essential oils?
Essential oils are fragrant extracts distilled from flowers, shrubs, leaves, trees, roots, and seeds. They are non-greasy liquids composed of tiny molecules that can easily permeate the cells in your body to promote healing. The way essential oils work is by activating the parts of the brain that control the limbic system, aka the "emotional brain", when inhaled. 
What are the benefits to the essential oils in Think Straight?
The Think Straight is infused with a potent blend of essential oils that fights negative emotional states like stress and anxiety so your mind can concentrate and focus on what's important. Peppermint, rosemary, and cajeput essential oils alleviate headaches and re-energizes by combating mental exhaustion. Black pepper and basil essential oils work to relieve stress, while lavender and Roman chamomile essential oils calm anxiety. Don't let the hustle and bustle of everyday life get the best of you – just a whiff of our calming and centering oil blend will get you back on track.
How is WOW different from other essential oil providers? 
We are driven by ingredient integrity. Product with nothing to hide is built on a foundation
of transparency. Our team sources the best quality ingredients to create industry-standard products, and invests in educating our audience. All of our products are made in small batches to ensure freshness is maintained, and are stripped down to the bare essential:
No Aluminum Zirconium

No Aluminum Chlorohydrate

No overpowering lingering scent

No artificial colouring

No synthetic oils

No alcohol

No parabens

Cruelty free
How often can we use essential oils? 
Essential oils can be used in several different ways and are safe to use on a daily basis. When diffusing, we recommend diffusing between one and three times a day for up to 30 minutes at the maximum. Essential oils also have a wide range of benefits when used on skin and hair, but it needs to be properly diluted with carrier oils to be safe to use on skin.
If we use them too frequently, does the effect of the oil decrease with time (like antibiotics)?
When your body uses essential oils for prolonged periods of time it becomes sensitized to it. When you're sensitized, your body will reject it and can't benefit from it. This sometimes may also develop into an allergic reaction.
Intermittent and safe is always better than the overly usage of the same oil.
How do essential oils help with stress? 
Using essential oils to help you de-stress is a healthy, natural practice. Aromatic oils are known to have therapeutic qualities and thus, promote relaxation of the mind and body. Plus, essential oils are a safe alternative to conventional methods, like sleeping pills, which have sedating effects, but come with the risk of potential negative side effects like dizziness, daytime drowsiness, and changes in appetite. 
There are several different ways to de-stress with essential oils. You can diffuse into the air to create a relaxing and calming atmosphere, create your own DIY recipes and apply them topically with carrier oils, or use essential oils remedies, massage oils or bath salts that are already diluted with essential oils that focus on stress relieving.
Try a full sized version of Think Straight from our Wellness Pack! Free with any purchase for the rest of Acne Awareness Month.