What the Pandemic is Doing to Your Skin (and What You Can Do about It)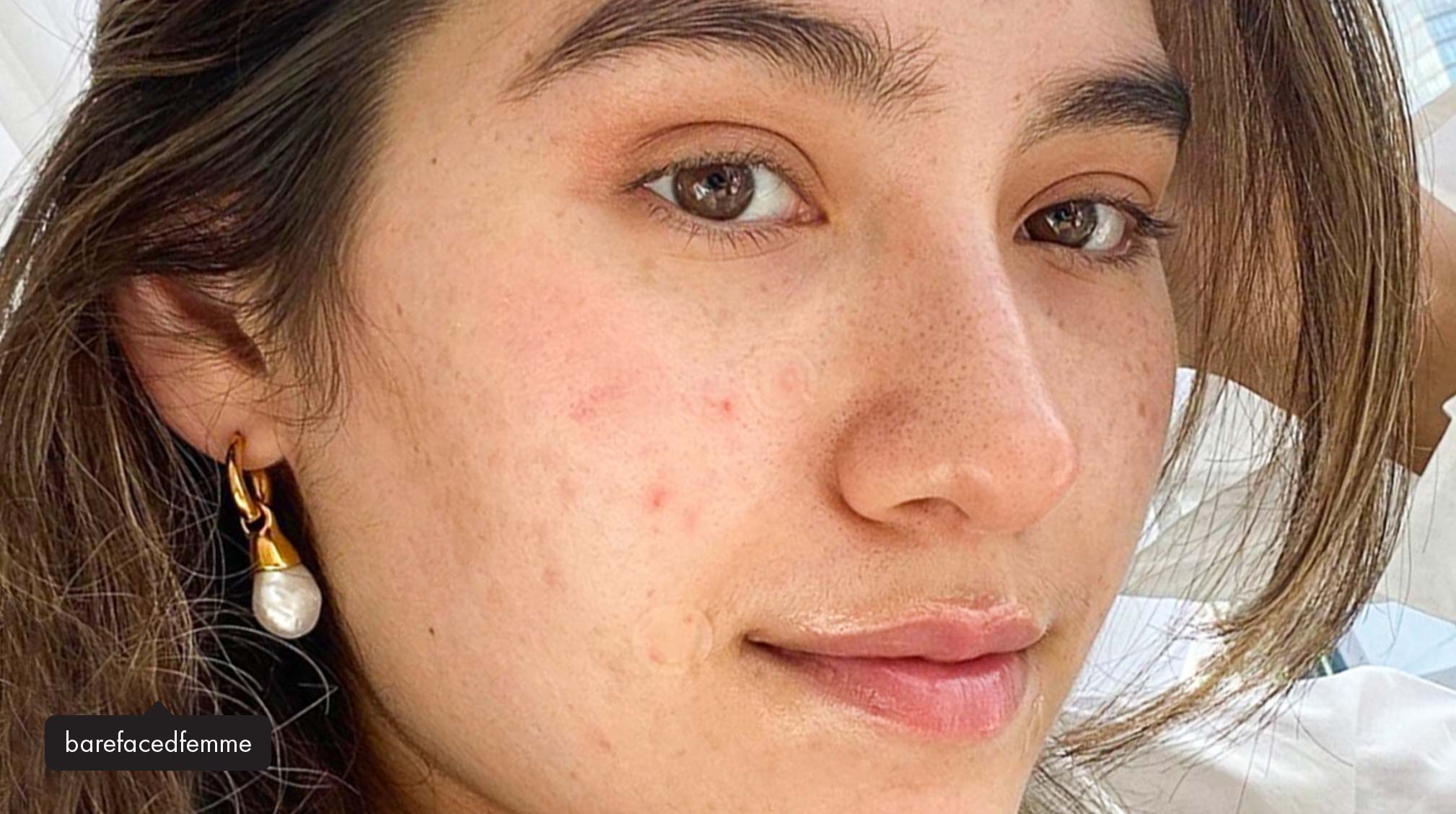 During this past year, quarantine casual has become a lifestyle at our house, as I rarely ever wear makeup or real pants and have to beg my boys to put on underwear most days. And while it was nice to be so relaxed, it's time to give my skin a refresh before its return to the outside world. Read on for some expert advice on how to do just that and why your complexion may be different than it was a year ago.
Dry, dull and generally meh
Skin looking a little lackluster right now? Dullness is a sign that your skin is begging for more moisture. The air inside our homes or apartments is dryer than the outside air, especially during the winter months when the heater is running on full blast.
To address dry indoor air, use a humidifier, especially during the night. Also, drink more water and try to get outside every day, even if it's just for a 10-15 minute walk. And don't forget to exfoliate! A common misconception is that you should just slather on moisturizer to alleviate dryness, but if you've got a layer of dead skin on your face, the moisturizer will not help dullness at all. Look for a gentle cleanser with both physical and chemical exfoliants to unclog pores and remove dead surface cells, both of which will boost your glow.
The maskne struggle is real
People who rarely broke out before the pandemic are finding themselves rummaging through their bathroom drawers for zit cream. "We have been seeing increased cases of acne caused by frequently wearing face masks, also known as maskne," says Dr. Jacob Steiger, a Florida-based, double board-certified plastic surgeon. "Wearing a face mask changes the pH of the skin and also disrupts the skin's mantle cell layer, which allows bacteria to proliferate and clog pores."
If you're looking for a maskne treatment, try a hydrocolloid patch like Mighty Patch Original to eliminate pus and gunk in just a few hours. Then follow up with a post-blemish skin-soother like Rescue Balm so your skin looks as good as new in no time.
RELATED READ: Got Maskne? Try These 3 Hacks to Prevent & Treat Mask Acne
Pimples here, there, everywhere
If your primary destination these days is the couch (or your work chair), you may be noticing an increase in buttne (yes, that's a thing). What causes acne on your butt? Those butt pimples are actually not acne at all, but folliculitis, or an inflammation of the hair follicle caused by a fungal or bacterial infection. They are typically caused by the friction of clothing rubbing against the skin during all that sedentary time.
Bacne and chestne are also an issue for many people right now, and sweaty — or not so clean — clothes are often to blame. Damp or dirty environments encourage bacteria growth, which gets trapped in your pores and causes inflammation and clogging.
To get rid of body acne, start by using a body acne wash when you shower. Also, make it a priority to keep your clothes dry and clean. Sure, you may not be jetting off to brunch after your morning sweat sesh, but a quick shower and change will keep body acne at bay.
On the other end of the spectrum: the glowy skin of your dreams
Women are not only wearing less makeup, but also building more elaborate skincare routines to address maskne and dry skin from sanitizers and indoor air. "It's true that skincare has become a bigger focus now, as several skin conditions have emerged as a result of the pandemic," says Jill Canes, a nurse practitioner and founder of Face Forward Medical Aesthetics spa.
Basically, you may be experiencing the best skin of your life, having finally found the time and patience to build a routine that's ideal for your skin. Right now is an ideal time to try out new products or test the efficacy of gentler products to replace harsh ingredients that you've been using for years (for example, try Mighty Patch for pimples instead of a benzoyl peroxide spot treatment).
And when we finally emerge from our cocoons, makeup will likely make a comeback. But skincare will continue to be a focus, according to Canes. "Many people have realized the importance of proper skincare, which may lead to lasting healthy skincare habits and routines."
[[product-ad]]