A Visit to the Joanna Vargas Spa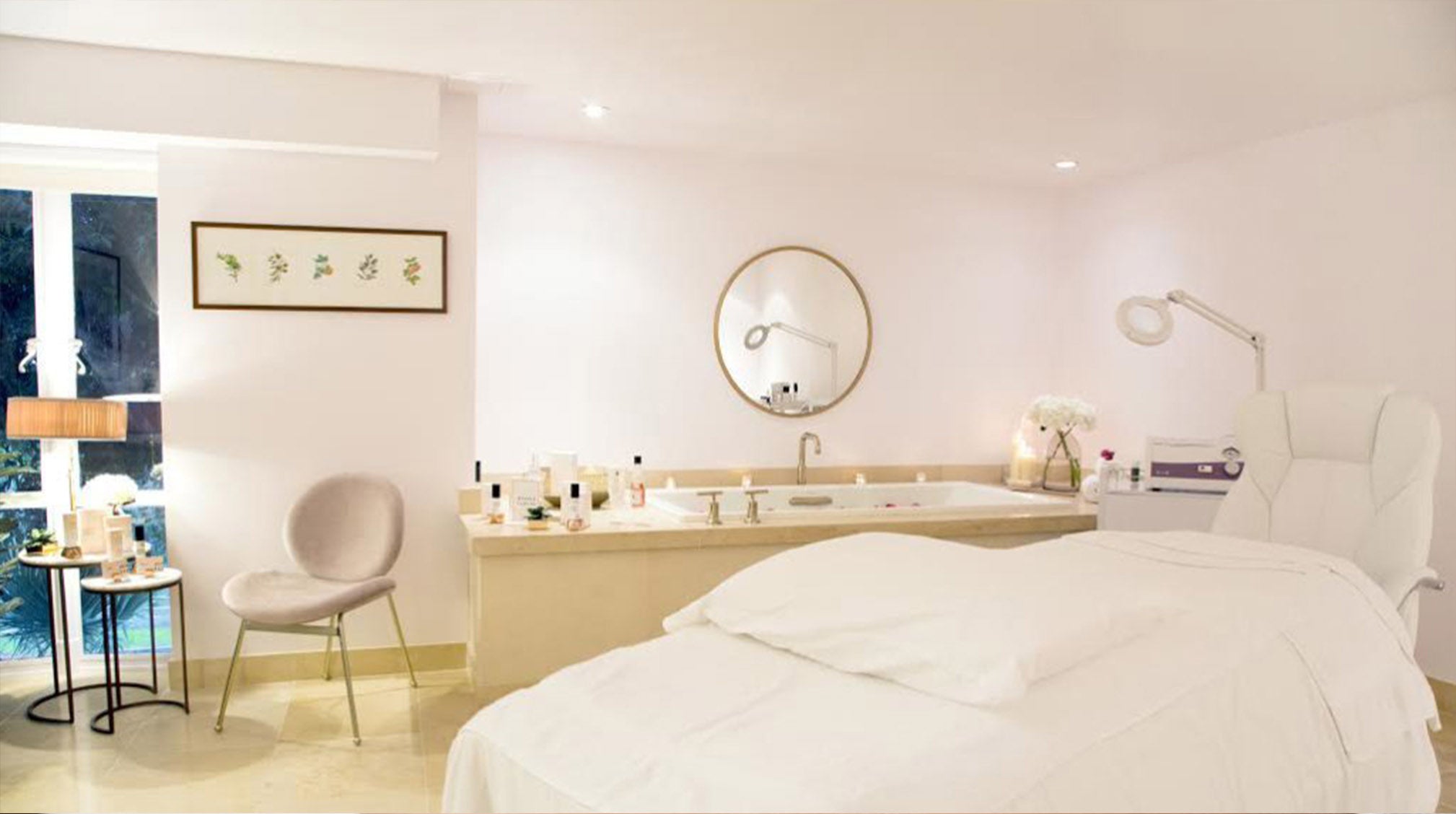 Joanna Vargas, facialist to the stars (think Sofia Coppola, Naomi Watts, Julianne Moore, etc, etc), is known for a more high tech approach to skincare. She has spas in California and New York and knows a little something about how to treat acne (big understatement!) and trains all her aestheticians in the "Joanna Vargas" method.
We visited her spa in New York and asked for three tips for acne care:
1. Exfoliate regularly, use benzoyl peroxide or salicylic acid
Exfoliation is one of the cornerstones of good skin care. Using a gentle chemical or physical exfoliant helps to slough off dead skin, reveal newer skin, manage sebum production and help with hyperpigmentation. But, don't overdo it. Over-washing and over-exfoliating can strip your skin and actually make your acne worse. Exfoliating once or twice a week or using a really gentle chemical exfoliator every day or every other day should be what you aim for.
2. LED blue light prevents oil production and kills bacteria
Here's the more high tech approach - use light therapy. Blue light uses light in the blue wavelength range to kill certain types of bacteria that are acne offenders. You've seen those Neutrogena blue light face masks or Foreo gadgets? That's what they're doing. With some regular use, people who have used blue light therapy for acne have reported significant improvement in their acne.
3. Use LED red light for hyperpigmentation
Similar to blue light, red light is a kind of light therapy. Instead of killing bacteria like blue light, red light helps to accelerate healing and promotes collagen. It fades sun spots and hyperpigmentation that you get after a nasty breakout.
Just a note: the gadgets and tools you buy for home use like the Neutrogena Light Therapy Acne Mask are less powerful than the technology at a professional spa. Do you research before you buy or try and when in doubt talk to your dermatologist about it before you use it.
What do you think? Are you convinced about trying light therapy?