Q&A With Shen Beauty Facialist Lara Kaiser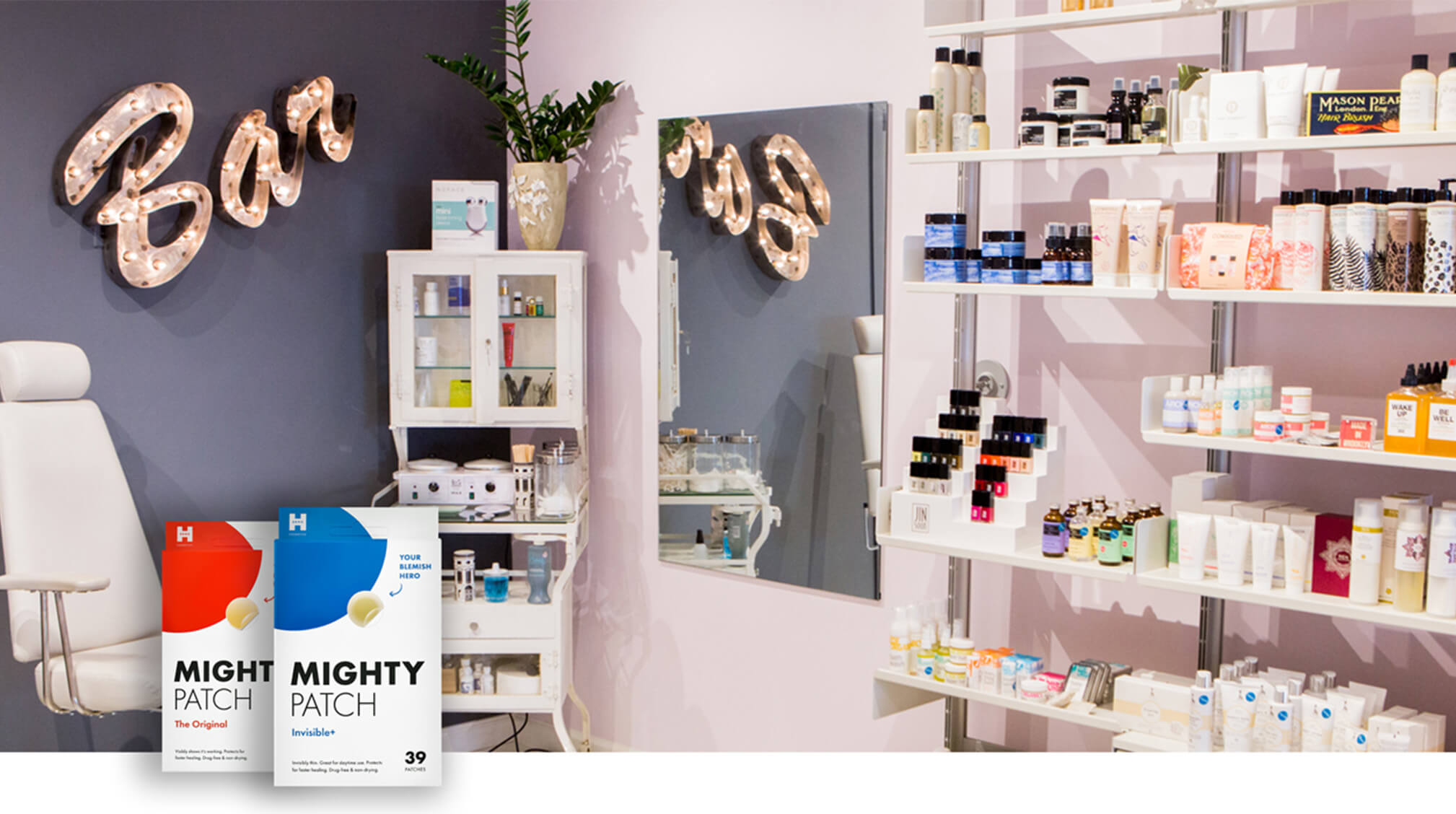 Founded by "cool-hunter" Jessica Richards, Shen Beauty is a curator of hard to find natural and niche beauty. The shop also offers beauty services at their Brooklyn-based location, and we spoke to Shen facialist Lara Kaiser to find out why she loves MP and what sort of recommendations she has for her clients with acne-prone skin.
Do you recommend Mighty Patch to your clients?
Definitely! I like Mighty Patch because, if you have a blemish with a whitehead, these just suck it out. The patches also don't have an active ingredient like salicylic acid, so they won't dry out your skin. They also help reduce the volume. I recommend these [Mighty Patches] to my clients who pick their skin. The patch creates a barrier to prevent people from scratching and popping their blemishes.
When a patch doesn't pull all of the gunk out of the pimple, some people resort to using a needle (which can be unsanitary). What advice do you have for them?
 I really don't suggest people use a needle. Don't pop it. If it's still there the next day, try wearing the Invisible+ Mighty Patch during the day. And if you don't have one, wear a regular patch for another night. But if you must pop your pimple, please don't use a needle. Take a hot shower to loosen things up, wrap your fingers in kleenex tissues, and gently pop. Then follow up with some toner or witch hazel. Once it dries, put on a patch and the remaining pus will come out. A lot of times, people pop a pimple before it's ready. Even if you feel like you've gotten everything out, it's possible there's residual gunk left.
Why won't these work on cysts?
 The problem with cysts isn't the gunk beneath the surface of your skin, but rather the inflammation. You're going to need to use something to help the inflammation before you can tackle what's inside.
Is there anything from Shen Beauty you'd recommend as a post-Mighty Patch treatment?
I love all of our stuff here because it's a group effort when it comes to curating. We sell products we believe in. My biggest suggestion for healing past acne marks is Vitamin C from Skinceuticals. It helps scars fade within two weeks, as opposed to other products that can take up to six months. But it also depends on what kind of skin type you have. (And FYI, most people think they have oily skin, but they don't.) I also love The Blue Cocoon. It's something people who have acne can use because it's super anti-inflammatory. It's non-comedogenic. And it's so healing! If you popped your pimple, and it's at the scab stage, this is perfect!
RELATED READ: So You Removed Your Acne Patch. Now What?