FAQ: 10 Common Acne Questions Derms Get, And Their Answers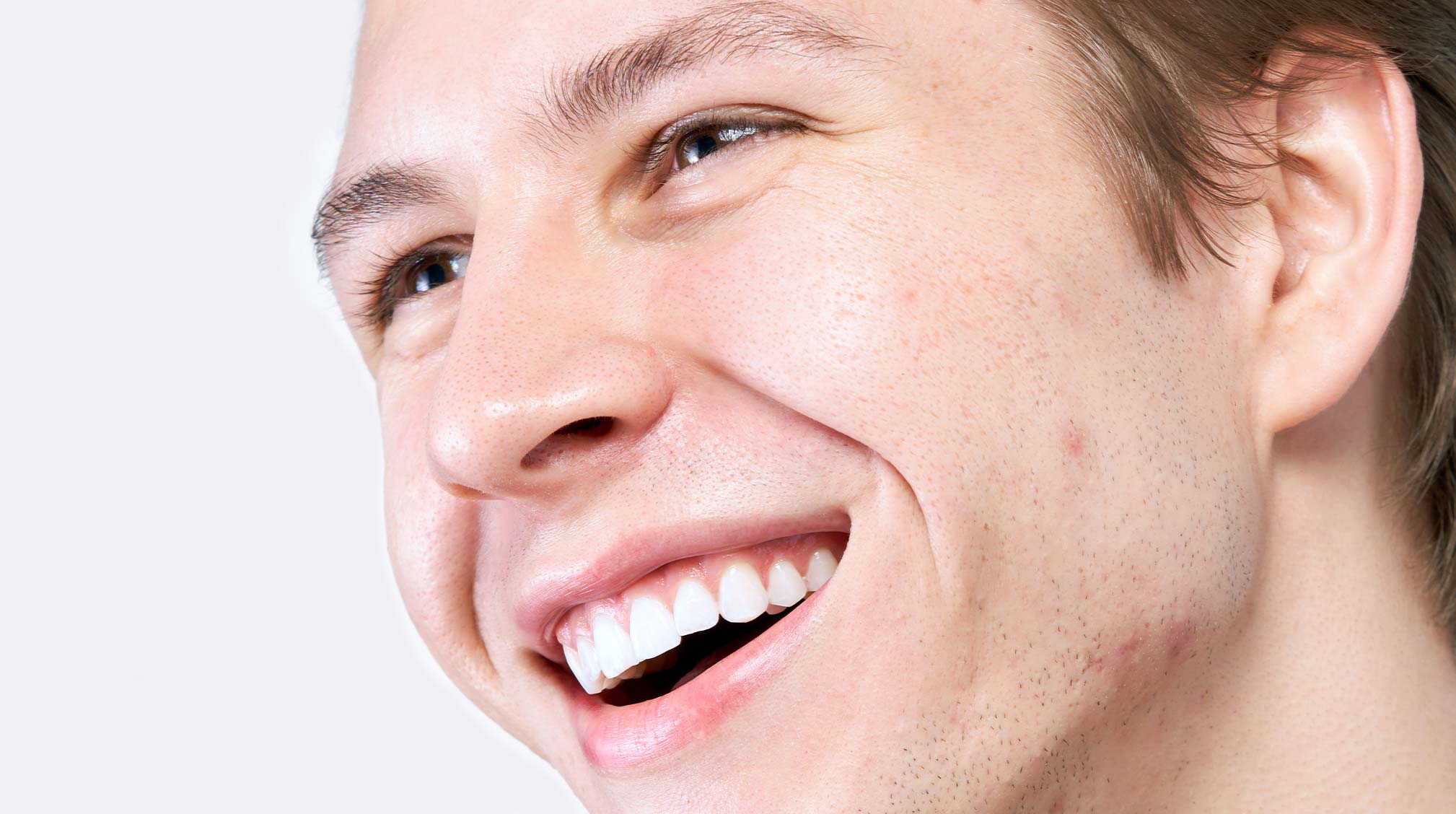 If you have acne, chances are you have a million and one questions about acne and skin care. What's the deal with hormonal acne? How do you shrink pores? And seriously, how do I get rid of a pimple, fast? So. Many. Questions. Finding the right questions and answers about acne online can quickly get overwhelming, which is so not ideal. Hello, you've got a glow up to achieve.
To help speed up your acne learning process, we chatted with a dermatologist and had him answer the 10 most common acne questions that come up again and again, rapid-fire style. Keep reading to learn all the answers, or skip to your most-pressing question (we get it, you're busy). If you want to dive into any of the topics a bit deeper, there are links peppered in with additional resources. Let the acne learning begin.
1. Is it true you can't mix certain acne ingredients?
True! Some acne ingredients shouldn't be mixed, especially when it comes to benzoyl peroxide, salicylic acid, and Retinol. "Benzoyl peroxide and salicylic acid are typically not mixed because the combination can lead to skin irritation," says Joshua Zeichner, MD, director of the Cosmetic and Clinical Research Department of Dermatology at Mount Sinai Hospital in New York. "Retinol is an unstable molecule. It typically is not combined with salicylic acid or benzoyl peroxide because they can activate the Retinol."
2. Can hormonal acne be controlled?
"Hormonal acne develops as a result of fluctuations during your menstrual cycle," Dr. Zeichner says. So, topical over-the-counter products can be helpful in some cases for keeping acne under control. If they aren't, then he recommends visiting your board-certified dermatologist and discussing oral acne medication options.
3. Can you really minimize large pores?
Sadly, no. "The size of your pores is genetically determined," Dr. Zeichner says. That said, if your skin is oily, that can make large pores appear even larger than they really are. He recommends using a hydroxy acid cleanser or a pore minimizing serum to remove the excess oil and reduce the look of large pores.
4. How can you best treat acne when you're pregnant?
If you've got a baby on the way (congrats!), some acne treatments may be too intense. That's why Dr. Zeichner recommends products with gentle ingredients such as glycolic acid, vitamin C, and azelaic acid to treat acne.
5. How do you get rid of dark spots (PIH)?
Dark spots or post-inflammatory hyperpigmentation can really put a damper on your otherwise glowing skin. If you struggle with PIH, Dr. Zeichner recommends skin lightening ingredients such as vitamin C, kojic acid, Arbutin, niacinamide, and Retinol, which can enhance cell turnover. Also, shameless plug: Hero's Micropoint for Dark Spots brightening patch features vitamin C and niacinamide and uses 173 hyaluronic microneedles to flood your skin with those juicy skin-brightening ingredients. In other words, say sayonara to hyperpigmentation.
6. How do I get rid of acne scars?
Real acne scars are created by abnormal production of collagen in the skin. To improve the appearance of acne scars, Dr. Zeichner's top recommendations include resurfacing and micro-needling treatments because they create small wounds in the skin and allow new skin to form in those areas.
7. What's the quickest and easiest way to get rid of a pimple?
When you wake up with an unwanted friend on your face (we're looking at you, pimple), there are things you can do to make it disappear, stat. Dr. Zeichner's advice is to apply a mix of 2% salicylic acid, 2.5% benzoyl peroxide, and 1% hydrocortisone cream to the pimple to help reduce inflammation, dry it out, and clear the pore. Want an easier way? Mighty Patch has your back in a pimple emergency. The acne patch will zap a pimple away in mere hours by sucking away all the gunk inside of it.
8. Is it safe to wear makeup if you have acne?
Yes, and no. If you have open blemishes, it's best to let them breathe and heal and go sans makeup for a bit. Otherwise, it's safe to wear makeup to help cover up dark spots and marks on the skin, but the type of makeup does matter. "Stick to mineral or powder foundations as they are less likely to block the pores as compared to liquid makeup," Dr. Zeichner says. "If you do use liquid makeup, look for one with a low concentration of salicylic acid to help prevent blockages from developing."
9. How do you treat cystic acne?
Cystic acne is not something you can deal with on your own with topical treatments. Dr. Zeichner says it's best to see a dermatologist for professional support. They may prescribe you oral acne medications, which can help decrease your skin's oil production, open up your pores, and clear up the cystic acne.
10. Is it true that eating sugar causes acne?
Bad news for folks with a big sweet tooth. Yes, the food you eat can indeed make an impact on your skin. "It has been well documented that foods with a high glycemic index that increase the sugar load in the bloodstream can promote acne breakouts," Dr. Zeichner says. "Additionally, cow's milk can lead to pimples in certain individuals.