Derm-Approved Ways to Deal with Red, Irritated, Itchy Skin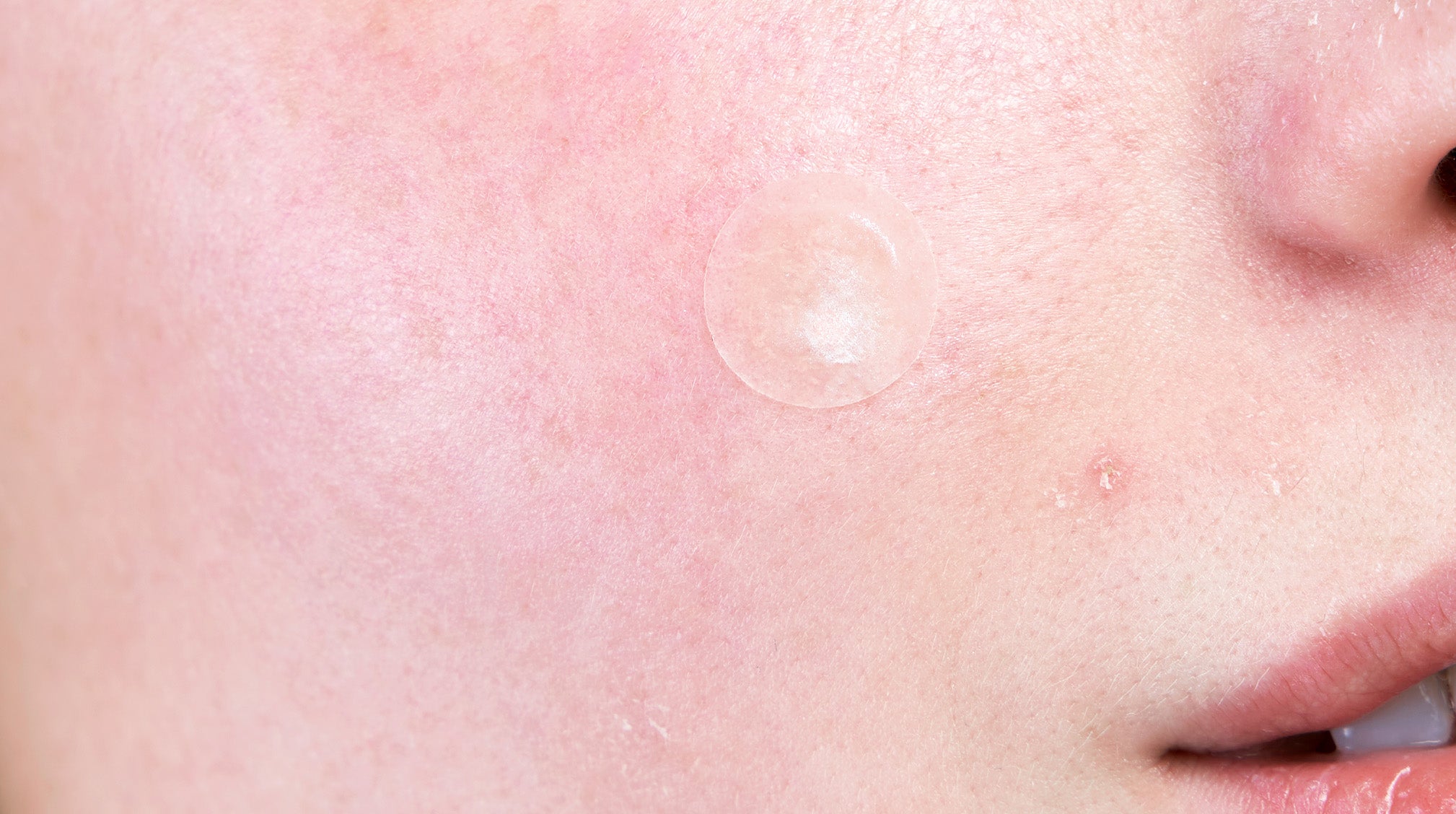 Ever wonder why skin irritation is almost always accompanied by redness or blotchy spots? It's not just bad luck; it's your body's natural response to inflammation and irritation. Blood rushes to problem areas with oxygen and immune cells to try to repair the damage. Yay for our body's superhero reflexes, but sometimes, we also need to step in and lend a helping hand. Today, we're covering the various symptoms of irritated skin and how you can alleviate your irritation ASAP.
Sensitive skin with general irritation

What you see and feel: Red, blotchy spots, or dry patches that are slightly painful/raw
What you can do about it: According to Dr. Anna Karp, a dermatologist at The Skin Institute of New York, "the main causes of irritated skin are using products that are too harsh and over-exfoliating or over-washing. You never want to scrub your skin for a squeaky clean feeling because this leads to major irritation." She recommends using a gentle cleanser with warm (not hot) water and moisturizing immediately afterwards to seal in hydration.
Try a moisturizer formulated with ceramides and/or antioxidants, such as licorice extract. For soothing spot treatments, look for panthenol and beta-glucans, which will provide fast relief to damaged skin. These two ingredients are also the main ingredients in Rescue Balm! 
Allergic reaction or contact dermatitis

What you see and feel: Itchy skin, pink spots, or a skin rash 
What you can do about it: "Itching is often a sign of an allergic reaction on your skin," explains Karp. "I alway recommend that patients only try one new product at a time over a two-week period in case they have a bad reaction." In addition to the fragrances or parabens in products, your skin might also be reacting negatively to metallic makeup, nickel in jewelry or even certain nail polish ingredients.
For immediate relief, apply a cold milk compress to the affected area for 10 minutes and take Benadryl (before bed if you don't want to be a zombie) to help with the itchiness. Applying a 1% hydrocortisone ointment (not cream) twice a day can help clear up the spots or rash. For a blistered or oozy rash, you may want to try an antibiotic ointment, such as Neosporin. And if it doesn't get better after 10 days, schedule some face time with your dermatologist.
RELATED READ: How is Hydrocortisone Used for Acne?
Cellulitis or other skin infection

What you see and feel: Pink-to-red inflammation
What you can do about it: Like redness, swelling is normal in any areas where you recently had a wound or blemish. However, persistent swelling or swelling on the skin that appears out of nowhere can be a sign of infection. Visit your doctor or dermatologist, especially if the area is tender or hot to the touch. Seek immediate medical attention if the swelling is accompanied by fever, chills or weakness.
Acne

What you see and feel: White or pink skin bumps or pimples; red spots on skin (most of us are all too aware what acne looks and feels like 😉)
What you can do about it:
1. Don't skip the moisturizer – "Irritated, dry skin is more prone to getting acne," says Karp. "Even if your skin is oily, it still needs hydration to prevent irritation. Your skin will overcompensate with more oil if you don't moisturize."
2. And hands off – "If you are picking at your pimples, you are more likely to push dead skin cells and bacteria deeper into your skin," continued Karp. "You are also increasing your chances of acne scarring." Can't resist the urge to pick? Mighty Patch keeps pimples covered up while gently absorbing all the gunk trapped inside.
After a pimple pops (or even if you use an acne patch), your skin is prone to irritation while the blemish fully heals. Rescue Balm helps to reduce post-pimple redness, flakiness, and inflammation. It also soothes minor skin irritations, such as dry skin, post-shave pricklies, and curling/flat iron burns.
[[product-ad]]