Skin Supplements 101: The Best Vitamins for Acne-Prone Skin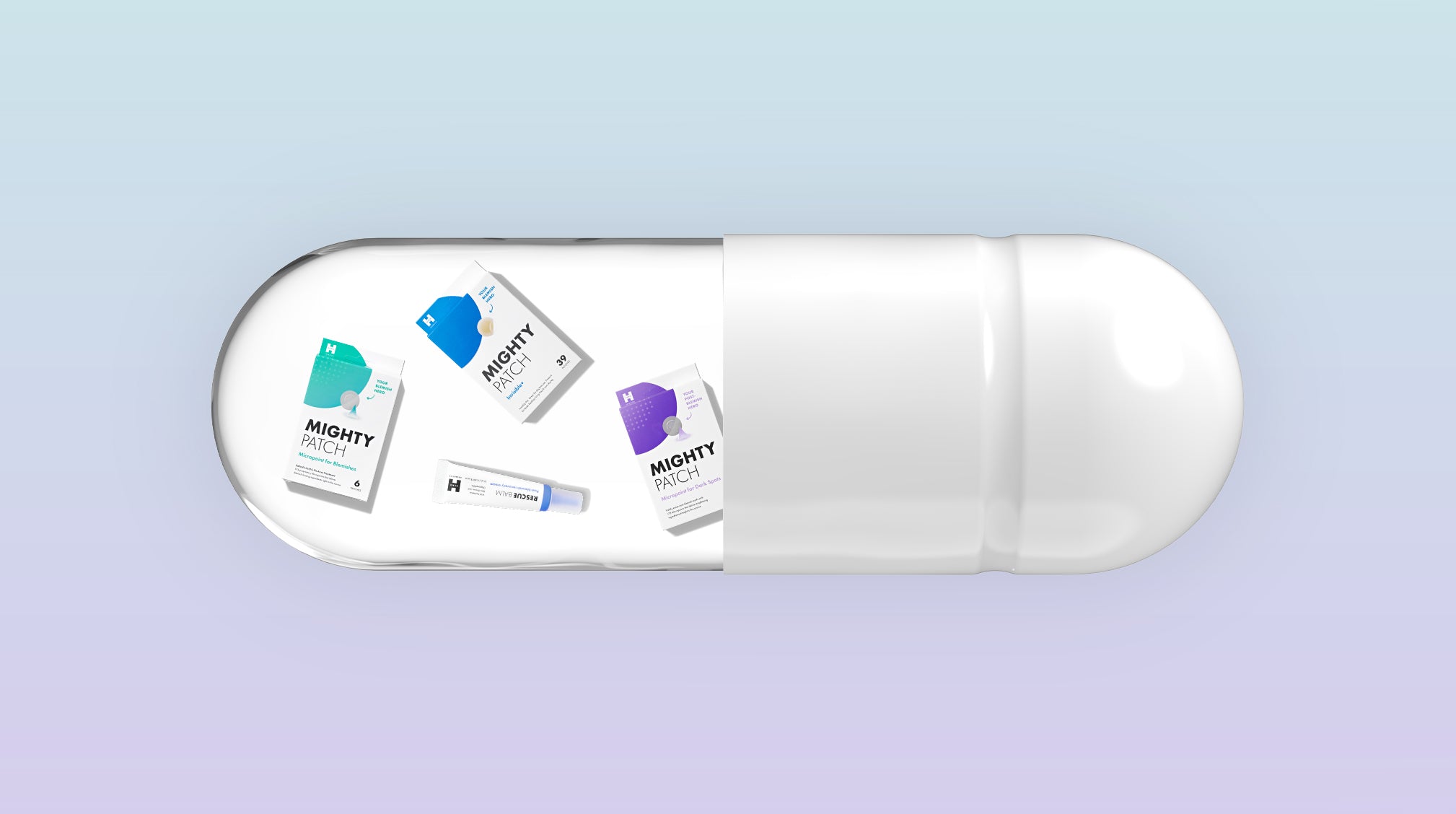 Although effective, some acne treatments such as prescription medications or microdermabrasion are not for everyone. Some folks have more sensitive skin or prefer to take a more natural approach to healing acne, which is totally cool. Thankfully, if you fall into those categories, there are other options. The Mighty Patch, of course, is one non-invasive way to banish blemishes quickly.
Another natural approach: skin supplements. We know that nutrition plays a key role in creating healthy, clear skin. So it makes sense that vitamin and mineral supplements also help create a major glow up, and they also provide many other health benefits as well. It's a win-win situation.
If you're curious about going the natural acne treatment route and want to give skin supplements a try, keep reading to learn about the best supplements for skin health and acne-prone skin.
4 best vitamins for acne-prone skin
Omega-3 and Omega-6 fatty acids
Research has shown that supplementing omega-3 fatty acids and linoleic acid, which is an omega-6 fatty acid, can significantly reduce inflammatory and non-inflammatory acne after 10 weeks. (Sold! Where do we sign up?) Not only are fatty acids good for helping clear up the skin, but they also support healthy heart function, mental wellbeing, and promote bone health. So by taking these supplements, you'll be nourishing your skin and your body.
Vitamin E
Vitamin E has been praised as a skin-friendly vitamin for like, forever, and with good reason. It reduces signs of aging, protects the skin, and helps fade dark spots. That's why it's commonly used in topical skincare products. And when it comes to acne, it also plays a role. Studies have demonstrated that low levels of the essential vitamin are linked to severe acne. That said, there isn't a lot of research showing that supplementing with vitamin E orally can clear up acne. However, some experts believe that it can help with acne symptoms, so it's worth giving it a shot.
Vitamin A
Retinol, a well-known acne treatment you may have heard of, is actually a derivative of vitamin A and found in many topical acne treatments. It helps calm down inflammation and protects the skin from environmental pollutants, making it one of the best vitamins for skin health. Taking vitamin A as a supplement can also provide acne-clearing benefits. There's a caveat, though. Ingesting vitamin A in high doses can cause adverse effects such as hair loss, extremely dry skin, birth defects, sun sensitivity, and even impact your vision and liver. So check with your doctor first before taking it.
Zinc
Zinc in the MVP of essential minerals. It plays a crucial role in many of our body's vital functions, including boosting immunity, aiding in wound healing, and supporting brain development. It's also a power player when it comes to clear skin. Research has found that zinc may decrease oil production in the skin, making it less likely to breakout. Zinc also has anti-bacterial and anti-inflammatory properties that protect the skin. So to put it simply, zinc = one of the best supplements for skin. Stock up.
Important things to note about supplements for acne
Talk to your doc: As always, check with your doctor before starting any type of supplements. Although supplements are natural, they can trigger not-so-fun side effects, especially if you're not taking the right dosage. Your doctor will be able to tell you if a supplement will be a good fit for you and the ideal amount to take.
Be patient: Taking skin supplements can take a bit longer to work than prescription acne medications. It's recommended to take them for at least two months before you start noticing results. Patience is key with this type of natural acne treatment. In the meantime, a Mighty Patch is always there to the rescue to stop a pimple in its tracks.