Will LED Light Therapy Give Me Glowing Skin?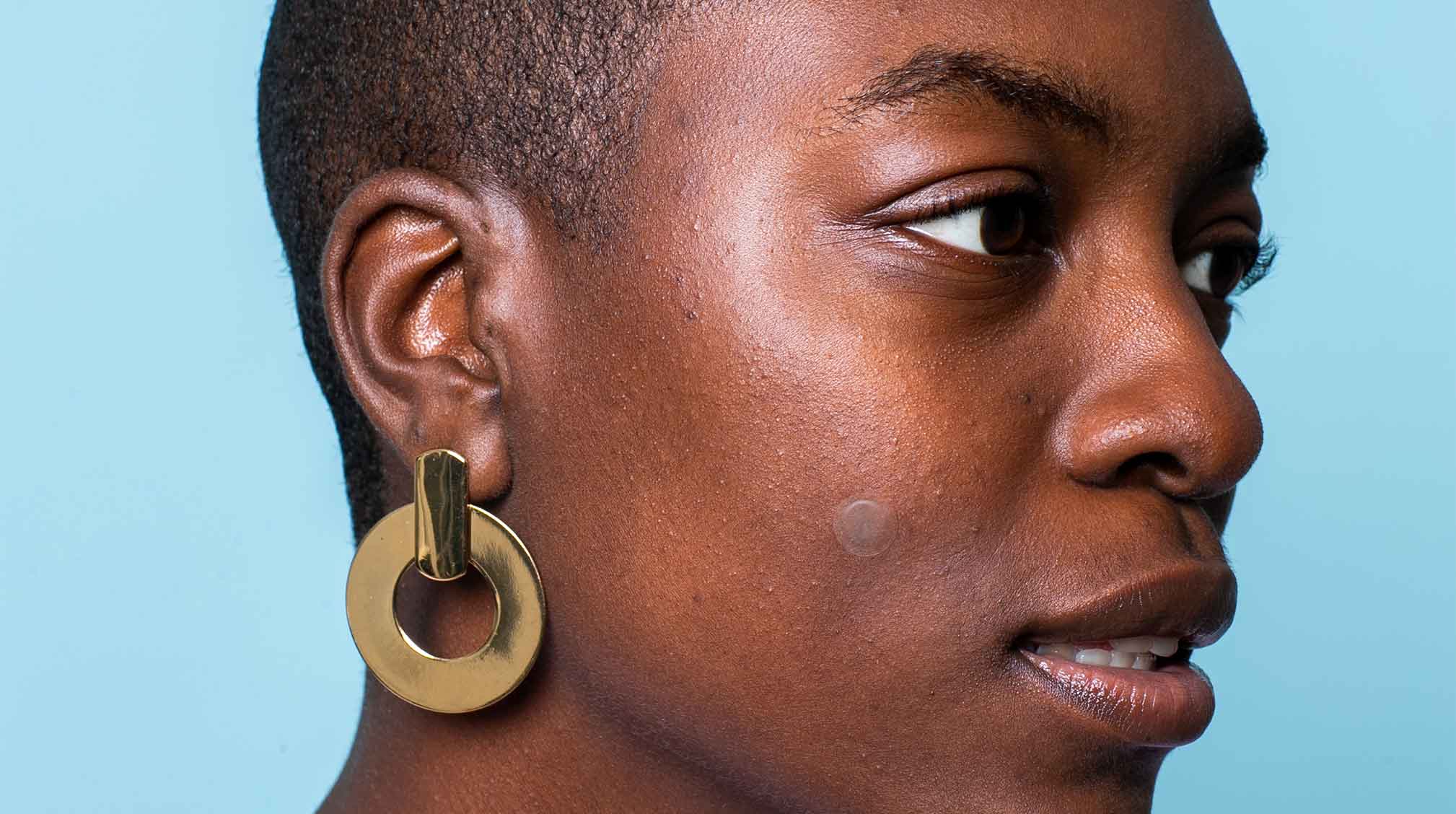 If you've been wondering why your favorite celebrities have been sporting Stormtrooper-esque beauty masks on Instagram, it's because the LED light therapy trend is pretty hot right now. But is it safe? And what is light therapy anyway? Is it an effective acne treatment? We're here to shed some light on the answers to those questions.
How does light therapy work? 
A form of phototherapy, light therapy is an FDA-approved treatment for mild to moderate acne. Unlike laser skin resurfacing, during which beams of light are directed at the skin to remove damaged cells, light therapy is a noninvasive treatment that uses light to kill certain bacteria on the skin and promote healing.
RELATED READ: Highlighting Laser Skin Resurfacing: What It Is and What to Expect
There are two primary types of light therapy:


The most common form,

blue light therapy, uses light in the blue wavelength range to kill Propionibacterium acnes (AKA P. acnes)

and other types of bacteria that collect in your pores and cause breakouts. Blue light therapy also eliminates free radicals that oxidize and age your skin, has anti-inflammatory benefits, and decreases redness.





In

one study

, 77% of people who were treated with blue light therapy for five weeks saw an improvement in acne.




Red light therapy works deep below the skin's surface to soothe and repair tissue

, which can be an effective choice for those with chronic acne. It doesn't have the same antibacterial effects as blue light therapy, but its healing properties can help decrease acne scarring and calm red, inflamed skin.
A third type, which can be a good option for sensitive skin, is amber (or yellow) light therapy. It offers shallow skin penetration, but can help stimulate collagen and firm skin's elastin.
What to expect before, during and after treatment
For in-office light therapy, a dermatologist will assess if you are a good candidate and how many treatments you might need. According to the American Academy of Dermatologists, visible light therapy isn't effective for whiteheads, blackheads or nodular acne.
In the weeks leading up to a light therapy session, you may need to avoid anti-inflammatory medications, UV exposure, retinols and exfoliating skincare products.
The actual treatment itself will last 15 to 30 minutes and has little to no recovery time. The dermatologist may start by applying a chemical serum or a photosensitizer to maximize the effectiveness of the procedure. He or she will then apply pulses from a light therapy device to different parts of your face in a circular manner.
You may experience slight redness, mild peeling or more sensitive skin in the days following light therapy. You'll also want to be especially vigilant with sunblock.
In-office light therapy treatments typically cost between $50 to $200 per session. If you are using light therapy to treat acne, you'll likely need two to three treatments per week over the course of four to six weeks and an occasional maintenance treatment every few months.  
Can I try light therapy at home?
Yes. While at-home devices offer lower intensity than those at the dermatologist's office, they can be just as effective at treating mild acne. They work best on red, non-pussy pimples that aren't too deep or painful.
Got a pussy pimple? Try Mighty Patch to absorb the pus and zap your zit in hours.
Every device is different, so be sure to follow the instructions for maximum results. Perfect for your next self-care Sunday, some popular FDA-approved options include:
Skin, Inc.'s

Optimizer Voyage Tri-Light++

uses three targeted LED lights (red, blue and yellow) and two power combo lights (orange and purple) for younger-looking and brighter skin. $295 at

iloveskininc.us
The

LightStim for Acne

is a red and blue light device that promises to reduce inflammation, destroy acne bacteria, and increase circulation and collagen production. $169 at

dermstore.com
Tria

Positively Clear 3-Step Skincare Solution

combines bacteria-fighting blue light therapy with potent skincare for a more powerful treatment. $127 at

triabeauty.com
Dr Dennis Gross DRx SpectraLite™ FaceWare Pro

is the perfect choice if you're looking to give your bae or kids a shock (or laugh). This full-face light therapy mask uses a combination of 100 lights in red mode and 62 lights in blue mode. $435 at

drdennisgross.com
Have you tried light therapy for your skin? We want to know how it worked for you skin! If you haven't, would you? Let us know in the comments below!
[[product-ad]]