What's Old Is New Again? Maybe Not, When It Comes to Acne Treatments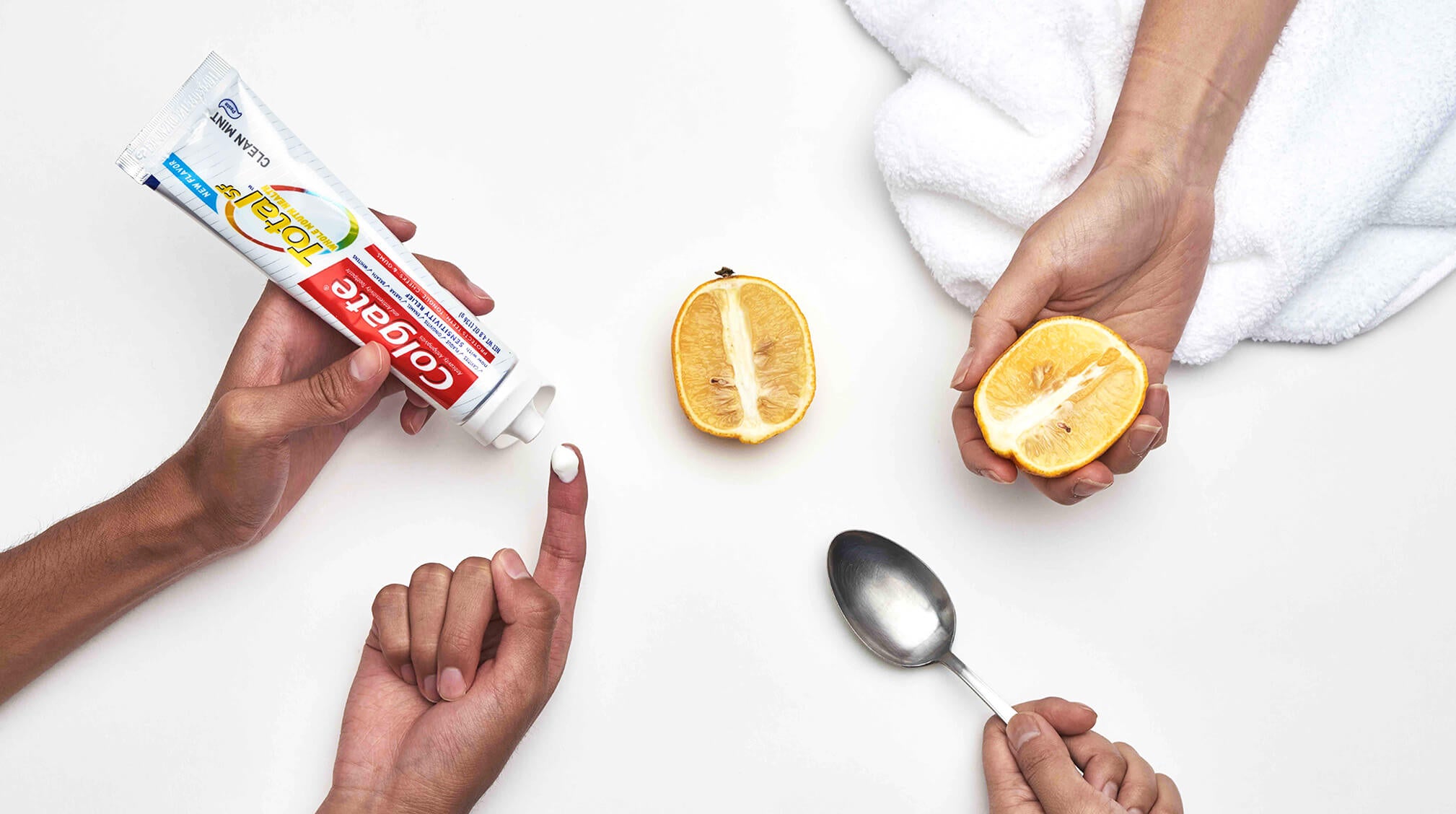 From high-end or cult brands (like Dr. Jart, Curology, Clinique or The Ordinary) to drugstore faves (such as Aveeno, Clearasil, Proactive and Neutrogena), there are no shortage of brands that cater to acne-prone skin.
Before Sephora, YouTube and the era of online reviews, people suffering from acne got their skincare advice from their moms, big sisters, BFFs, roommates and Seventeen magazine. And many of those home remedies are still alive and well today. But do they work? Or could they potentially make a bad situation worse? 
Today, we're answering those questions for five popular old school acne treatments.
1. Toothpaste
You know you've tried it. We all have! The tube of toothpaste is one of the first things within view and reach when you're examining a new pimple in the bathroom mirror. It's a low commitment hack, and since it's something we put in our mouths, could it really be that bad for our skin?
The short answer is yes. The long answer: toothpaste contains baking soda, hydrogen peroxide, and menthol, all of which are believed to dry out pimples. What it really does is overdry your skin, resulting in redness, peeling and irritation. And while it might temporarily shrink the pimple you are treating, the irritation can actually cause acne-prone skin to produce more acne.
Verdict: Put down the tube.
2. Hot spoon
In this at-home trick, you run a spoon under hot water (or microwave it) and then press it directly on a pimple. If you haven't tried this, your skin thanks you. Imagine placing a 120ºF piece of metal on your face ... ouch! 
Many people still believe in this acne hack because it feels like the pimple is dissolving into the skin as you're pressing against it with the spoon. And it might even appear to be a little flatter once you lift up the spoon. But that is only temporary and not worth the possibility of burning or damaging your skin.
Verdict: Ouch, no thank you
3. Tea tree oil
The tiny green bottle from The Body Shop is iconic. A spot treatment believed by many to work overnight miracles on pimples, tea tree oil can actually help speed up the skin's healing process. 
It's antibacterial, anti-inflammatory, antimicrobial, anti-viral, antifungal and antiseptic – basically anti-everything-bad-for-you. That's why tea tree oil is often used to soothe skin irritations and to calm acne inflammation, reduce sebum and kill bacteria in pimples. 
The catch? High concentrations of tea tree oil can cause the opposite effect, resulting in redness, irritation and a burning sensation.
Tea tree oil works best when it's significantly diluted into a liquid or cream product. Mix just a few drops into lotion and apply it to your face and body to soothe irritation. Or try tea tree water, a light spritzer that can help calm troubled, oily and acne-prone skin.
Verdict: Can help heal acne (in low concentrations)
4. Lemon juice
A DIY favorite among 2008 YouTubers, this trick involves rubbing an entire lemon on your face to eliminate acne scars.
Lemons have a high concentration of citric acid and antioxidants, which are both really good for brightening the skin and getting rid of free radicals. 
However, for those of you who remember lounging on the beach while combing through your Seventeen with your hair drenched in lemon juice (or Sun-In), you'll know exactly why you don't want to rub a lemon all over your face. It will majorly increase your skin's sensitivity to the sun, making you vulnerable to sunburns, sunspots and hyperpigmentation. Plus, it will make your face sting and burn. No thanks.
Verdict: Save the lemons for your water or tea.
5. Benzoyl peroxide (BPO)
Okay, we know we said we're discussing old skincare tricks, so you may be wondering why benzoyl peroxide (BPO) is on this list when it's still on drugstore shelves everywhere. BPO is the main active ingredient in the Proactive skincare line and countless spot treatments and has been considered as the "gold standard" of acne treatments for decades. 
One of the main causes of acne is Propionibacterium acnes or P. acnes, which cannot survive in an oxygen-rich environment. When BPO is applied topically, it decomposes to release oxygen, killing the acne-causing bacteria. 
While BPO sounds like it would work perfectly to eliminate acne, the side effects are definitely worth mentioning. When used in high concentration (anything above 2.5%), it can cause extreme irritation, photosensitivity, dryness, flakiness and even burning. Recent research also suggests that BPO can damage the skin barrier. 
Since it is still considered to be the "gold standard" for acne treatment, you'll likely find it in many of your skincare products for acne-prone skin. Just be aware that strengths of BPO can vary considerably – with some products as high as 10%. Stronger does not mean better in this situation, so try to stick to BPO concentrations of 2.5%, which can be just as effective without all the skin irritation.
Verdict: Use only in low concentrations (after patch testing, of course).
Newer, safer acne care  
If you've been struggling with acne, then you've probably tried many (or all) of these old school tricks and treatments to help heal your skin. And you were probably disappointed more often than not.
Even though dad sneakers and mom jeans are back, it's a new era for skin care, and there's no need to resort to these antiquated, harsh treatments. There are so many great acne products with a clean, short ingredient list. At Hero Cosmetics, it's our mission to provide powerful, skin-safe products that gently heal your pimples without damaging your skin. Mighty Patch is made with only one ingredient, hydrocolloid. Can an ingredient list get any shorter than that? 
Did we miss any old school acne treatments that you've tried (and hated or loved)? Let us know in the comments below!
[[product-ad]]